It's all about Jamaica…
As always, thanks for visiting our blog!  It's your girl, Esha here and in today's blog it's all about Jamaica…
I'm in a "One Love" kind of mood due to the fact that I had so much fun with my travel partner in crime, Alison (of Trasformativa Travel) yesterday during our Facebook Live.  And what did we talk about?  (Take a guess) Jamaica!
Jamaica: 1 country, 2 experiences is our way of giving you the best that Jamaica has to offer without you having to do any of the work.  Seriously…all you have to do is book your plane ticket and show up.
Did you know that Jamaica is TripAdvisor's #1 Caribbean destination this year?  That's right…and you get to go with us!
Enough of me though…watch our Facebook Live below and see what we have to offer…
If you like what you saw in the video, then here's the deal:
TrasformaDiva Girls Getaway – 

only 3 rooms left

.  If you book by Sun July 14th, 2019 you'll get $100 off the package price PLUS a voucher to the Club Mo Bay lounge!
Eat, Dance, Travel: Jamaica – 

only 9 rooms left

.  If you book by July 31st, 2019, you'll get entered into a draw to win a FREE spa service (we're giving away 3 of them)!
For more information and to book, please visit our website – click here.  Don't fail on your #squadgoals – gather your girls and book today before all packages are GONE!  We'll see you in the fall!
Til de next lime,
Esha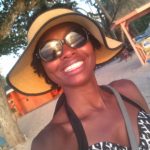 About Esha:  As an event planner with over 20 years of experience (whose been to 5 out of the 7 continents), Esha's helped professional women who don't have the time, energy, or resources to plan their own vacations so they can travel and enjoy unique, life-changing Caribbean experiences. Click the links below to learn more!
Or call us at (919) 697-8772
You may also like: