I want a FREE checklist to help me plan my Summer Carnival trip!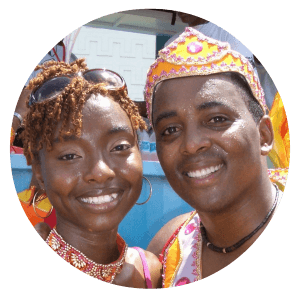 Hello!
We're Esha and Tarik Davis and we've travelled to Caribbean Carnivals for over 20 years.
Our checklist will help you plan your travel adventure to your "sweetest summer festival" evah!
Simply fill out our form and it'll be on its way to your inbox.
Til de next lime and see you on de road!