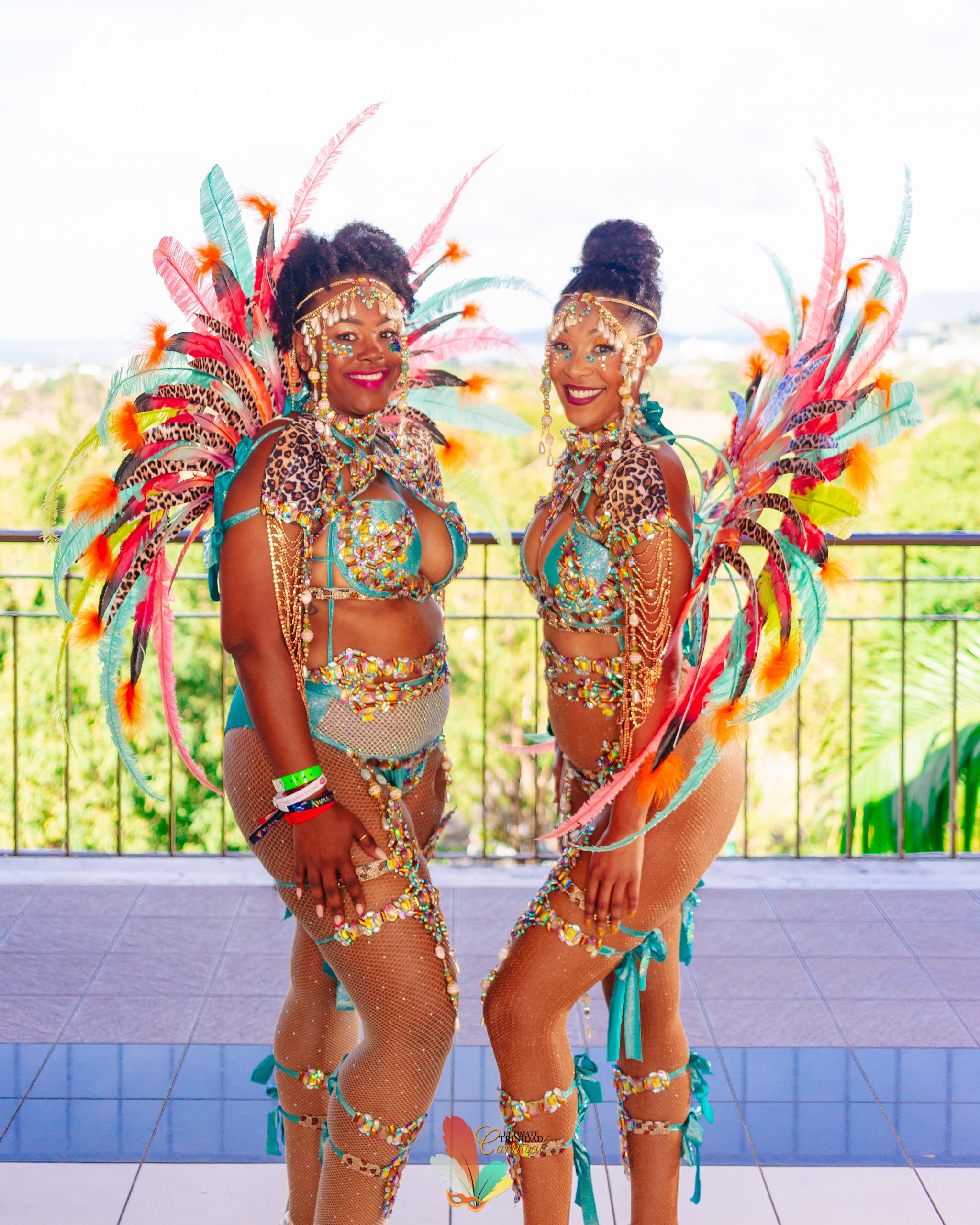 Introducing Ultimate Trinidad Carnival All-Access™
Your comprehensive GPS to planning your own stress-free Trinidad Carnival Experience!
You desperately want to go to Trinidad Carnival, but you don't have a clue where to start your planning.
You're feeling overwhelmed by all of the choices, the info is confusing and the websites you've been to look so sketchy!
That's where your Trinidad Carnival Guide,
All-Access
comes in.
This is your chance to get everything we know about Trinidad Carnival, having been there for 20+ years!
Say goodbye to endless research and planning. With All Access, you'll "whine" your way through Trinidad Carnival prep in no time. 
Our step-by-step guides and expert tips ensure your Carnival experience is a stress-free spectacle. Enjoy the limin' without limits!
When you buy Ultimate Trinidad Carnival All-Access™, you'll:
– Ditch the overwhelm
– Stop googling your life away
– End the uncertainty of what events to attend
– Get verified information with website links
– Have everything you need to plan your own amazing trinidad carnival trip
– Your trinidad carnival guide will contain everything you need!
All Access

™

isn't just a course; it's your passport to a confident, unforgettable Trinidad Carnival adventure.
Prepare to dazzle!
Don't just take our word for it though…
Here's what someone said after reading just ONE part of All-Access™!
I found the sample planning guide to be useful; the budget guide was excellent. I budget for everything! For those who are completely lost to planning, this is golden.
Planning Is So Easy With Your Trinidad Carnival Guide!
In Ultimate Trinidad Carnival All-Access

™

, you'll find:
Module 1:
– Introduction to Trinidad Carnival
– How to get around Trinidad
– Creating your Trinidad Carnival budget
Module 2:
– What type of traveler are you?
– Types of accommodations in Trinidad
– Where to stay in Trinidad
Module 3:
– All about the Trinidad Carnival Parade
– How to find a mas band (costume provider)
– How to pick a mas costume

Module 4:
– Pre-Carnival Parade events
– Overview of the build up to the Carnival Parade
– What to wear to a fête (party)
Module 5:
– Overview of J'ouvert
– J'ouvert Essentials

At the end of each Module, you'll get an Action Plan and Resources to complete your Action Plan
Complete each Action Plan using your Resources and you've planned the next part of your epic Trinidad Carnival trip!
Take a Look Inside All-Access™
Here's what others say who have had the benefit of working with us
All of the fetes were amazing and exceeded my expectations.  I also met so many new lifelong friends along the way.  I would definitely travel with UTC again.
Although our trip had to be cut short (due to unforeseen circumstances), we had a fantastic time. It was great to get off the plane and not worry about a single detail. The energy and vibe from the group and everyone we dealt with was extraordinary. We will be first in line for next year!
The trip was very well organized. It was worth the money I paid. [With] me being a planner/organizer, paying attention to detail and as a professional, I really liked how everything was laid out and I had no worries.
Buy All-Access and get lifetime access to the VIP Q&A recording with Esha, our Carnivalista in Chief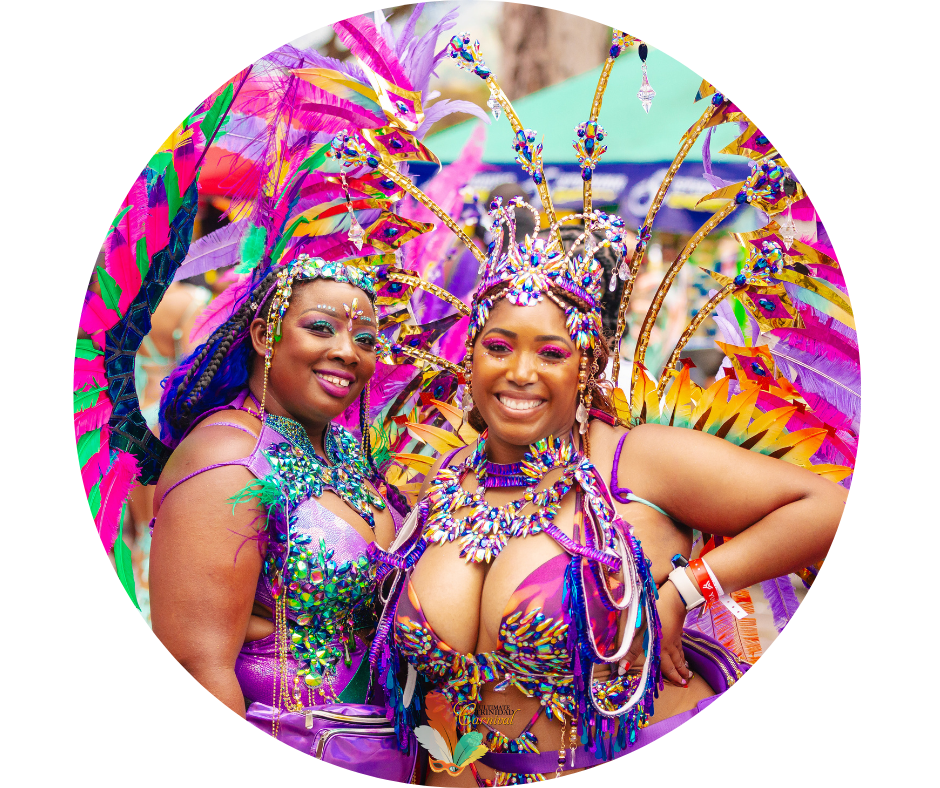 Planning for a group? You'll get to schedule your own Private VIP Q&A with Esha
Additional bonuses included in both Levels 1 and 2:
Carnival Chic Wardrobe Wizardry: Get the inside scoop and pack like a pro with our Ultimate Trinidad Carnival Packing List.

Become a Soca Sensation: Dive deep into the world of Soca music with access to our Ultimate Trinidad Carnival soca playlist, which is updated annually, right up until Trinidad Carnival

Stamina building for de biggest party of your life:  You'll also get access to our Ultimate Trinidad Carnival quick workout videos.  Put together by our fitness experts, these quick videos will show you the correct form and get you Carnival ready in no time!

Avoid the pitfalls: find out the 3 biggest mistakes to avoid as you go about planning your own Trinidad Carnival trip.
You'll spend THOUSANDS planning your own Trinidad Carnival trip
Ensure its an EPIC trip when you get Your Trinidad Carnival Guide!
Start by making your payment via PayPal below
After making your payment, you'll be directed to register for the VIP Q&A you want!
Get Ultimate Trinidad Carnival All-Access™ 
Level 1
$149
Includes:
What parties to go to
How to get your costume
Where to stay in Trinidad
How to get ready for J'ouvert and
All the info you need to plan an authentic Trinidad Carnival Experience
Bonus: Lifetime access to VIP Q&A recording
Get Ultimate Trinidad Carnival All-Access™
Level 2
$249
Includes:
Everything included in
Ultimate Trinidad Carnival All-Access Level 1 PLUS
Bonus: Lifetime access to VIP Q&A recording PLUS
Bonus: schedule your own Private Q&A for your group live with Esha
So you can ask any questions about Trinidad Carnival