My October Faves
Hello October…well, it's almost over so that means it's time to share my October Faves!
If you're new here, welcome!  It's your girl, Esha.  My faves are a monthly listing of things that I'm loving in soca music, books, clothing, jewelry and well, anything else that I think you need to see.
As always, let's get started with sweet soca music.
Fatt by Nadia Batson
When I first heard this song by Nadaaaaaay, I was hooked!  Whether yuh bumper big or small, this song will be sure to have you shaking something all the way  to the Trinidad Carnival 2020 season.  I know I will be…
Fatt is an ode to loving the skin you're in, having fun along the way and I'm all in for it!  Enjoy de video below:
Beauties with Brains
The highlight of my month was hands down meeting THE Iyanla Vanzant at the 3rd annual From Trials to Triumph Empowerment Event presented by Beauties with Brains!  Beauties with Brains is a local organization that is dedicated to empowering women.  Ms. Vanzant was the keynote speaker at this event and I was inspired and awed upon seeing her on the stage in person!
In case you didn't know, Ms. Vanzant's book In the Meantime started me on my self-development path when I was in my early twenties.  Since reading her book several times and "doing the work", my journey has brought me to the person I am today.  I'm still a work in progress, however a long way from where I started!
I'm sure by reading this, you now understand why being in the same room with this woman, getting to hug and shake her hand to say "thank you" was very significant to me.  Check out my pics below!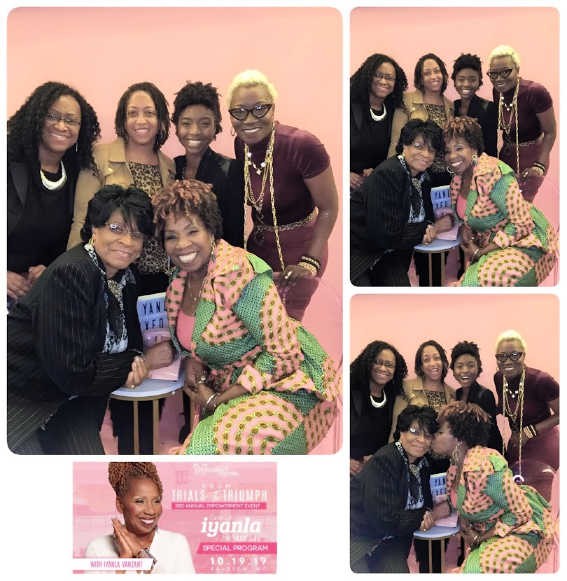 Love to sew podcast
And the final thing that I've been literally hooked on this month is the Love to Sew podcast.  If you've been following me for a while then you know I love to read and audiobooks and podcasts are my thing.  One of my hobbies is sewing and I heard about this podcast through watching The Fold Line, which is a YouTube channel that I watch quite frequently.
The Love to Sew podcast is a quirky, funny little podcast led by Caroline Somos and Helen Wilkinson with a pretty wide reach.  They're located in Vancouver, Canada and are my fellow Canadians!  I truly enjoy listening to their interviews and sewing tips.  They also get a little silly and I get to giggle from time to time.  And who doesn't need to do that?
The podcast is available on iTunes and other formats.  Check it out here.
Now over to you: what were you loving this month?  Please leave me a comment below!
Til de next lime,
Esha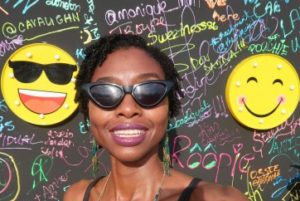 About Esha:  As an event planner with over 20 years of experience (whose been to 5 out of the 7 continents), Esha's helped professional women who don't have the time, energy, or resources to plan their own vacations so they can travel and enjoy unique, life-changing Caribbean experiences. Click the links below to learn more!
Or call us at (919) 697-8772
You may also like: