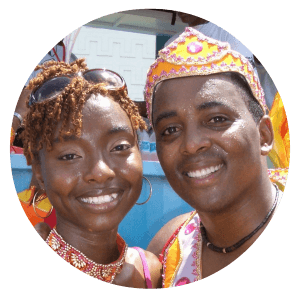 Our Story
We're Esha and Tarik Davis, founders of Events by Ashé, LLC, located in North Carolina.  We plan unique and life-changing Caribbean Carnival Experiences.
We met during Trinidad Carnival in 2006 while playing mas (yes, we were both in costume; this photo is when we actually met!).  Once we started dating, we talked about our first Trinidad Carnivals.  That's when we realized that there were others out there like us who wanted to experience this amazing festival, but were unsure how to get party tickets, a costume or even secure a safe place to stay in a foreign country.
Our 1st Experience, Ultimate Trinidad Carnival was born!  Our combined backgrounds in Sales, Purchasing, Human Resources and of course as business owners, we'll ensure that you receive professional, courteous and timely service with a smile. We are real people and our business has an A+ rating with the Better Business Bureau.  We love to have a good time and love to party but we also like to "lime" on de beach.
What else should you know about us?
100% of our clients say they would recommend us to others
Over 75% of our clients say that they loved our package concept AND they booked with us because they wanted someone to take care of their Experience for them
100% of our clients are "extremely satisfied" and "very satisfied" with their overall Experience
Read on to learn more!
What our Carnivalistas say…
"Awww man. I feel like crying. I loved so many things [about Trinidad Carnival] that I really miss being there. Just the sheer HAPPINESS experienced by everyone in and outside of our group will never be forgotten. And as I already shared in the FB group, the love and support of our group. This entire experience helped me break through body issues I had for years and I am FOREVER GRATEFUL to have these moments to look back on as a time in my life where I was TRULY FREE TO BE ME!"
Our Experiences
Click the buttons below for more information!

Ultimate Trinidad Carnival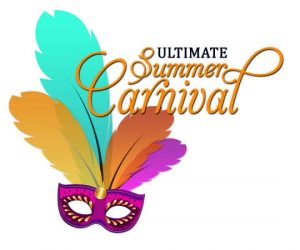 Ultimate St. Lucia Carnival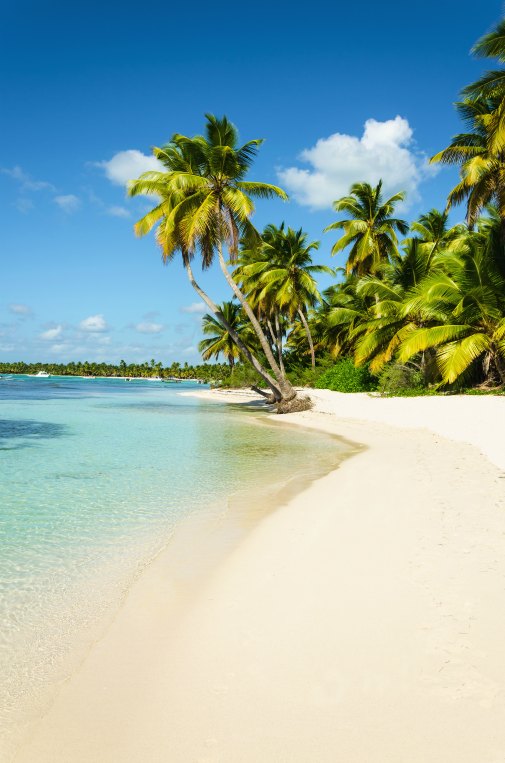 What our Carnivalistas say…
"Being raised by Trinidadian parents, it was an important trip and experience for me. I enjoyed myself, despite having only 5 days to take in the events. I would say Sunny Side Up and J'ouvert were my favourite events, although there is something truly special about playing mas on Tuesday. I will cherish all the memories for the rest of my life. Hopefully I'll be able to go again and participate in the other options that UTC has to share."