Ultimate Summer Carnival
De "sweetest summer festival" you'll ever experience - Grenada Carnival!
Download Your Ultimate Summer Carnival Checklist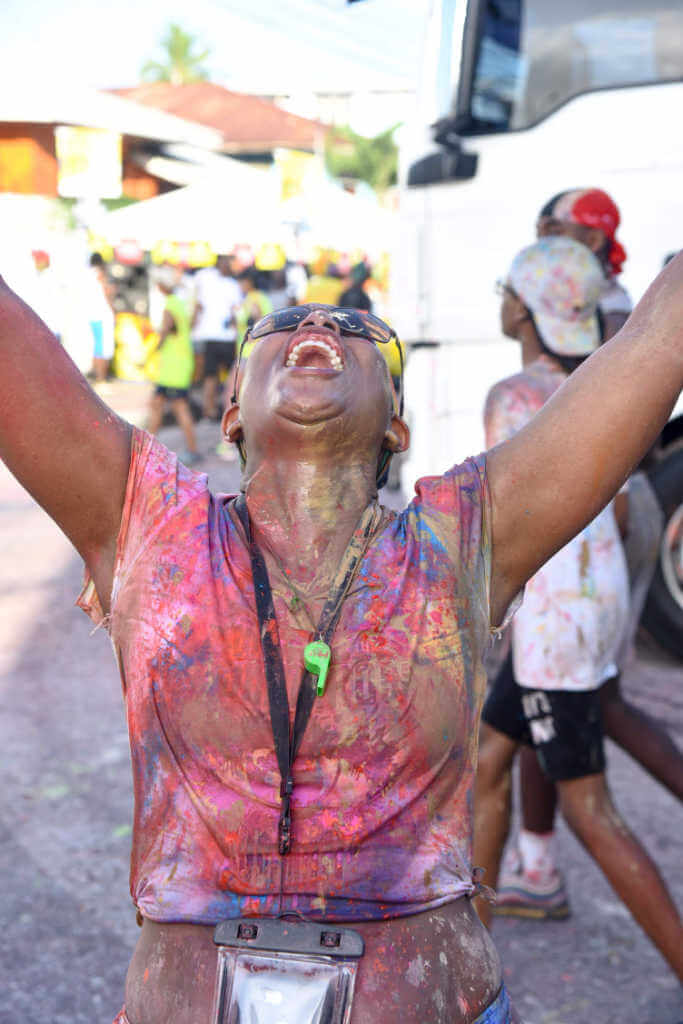 It's time to eat, drink and get dutty with us at Grenada Carnival
Work | Fête | Lime | Repeat
You no longer have to worry about missing out on best-kept secrets because we do all of the planning for you.
Curated by your travel hosts Esha and Tarik, we deliver an authentic Grenada Carnival excursion with memories of a lifetime.
When you travel with us, you can expect an exhilarating time filled with food, fun and friendship!
Here's a sneak peek of what you can expect:
Luxury, all-inclusive, oceanfront accommodations on the white-sand beaches of Tamarind Bay in Grenada

Costume pickup, delivery and fitting so you don't have to run all over town

All of your party (fête) tickets and event access coordinated on your behalf

Grenada Carnival Survival Kit so you can easily survive your summer carnival experience

A photoshoot in your beautiful costume, so you are IG ready
We also do the research and fully host you during your stay so you can let loose in a safe group environment!
Check out the beautiful costume you will have in Grenada!
Our costume provider, Vibe Mas, has you covered
THE 5-NIGHT PREMIUM EXPERIENCE
Join us in the Spice Island of the Caribbean at Grenada Carnival!
Grenada Carnival Package Inclusions
Pricing is per person in USD, based on double occupancy **PAYMENT PLAN AVAILABLE**
Travel dates: Fri Aug 5 – Wed Aug 10, 2022.

Four (4) Bonuses

: (1) a photo shoot with our Carnival Paparazzi and photos at selected events, (2) done for you trip research via a client portal, Facebook group and webinars, (3) your Grenada Carnival Survival Kit plus (4) costume ordering, pickup, delivery, exchanges and personalized fitting.

Luxury accommodations at the all-inclusive Royalton Grenada Resort and Spa located on Magazine Beach.  Get unlimited, reservation-free dining at gourmet à la carte restaurants, well-appointed suites equipped with handcrafted signature DreamBed™ mattresses and 24-hour room service.

A beautiful Backline costume with Vibe Mas (a Yuma affiliate).  Vibe Mas is an all-inclusive mas band (costume provider).

Get your face done for the Carnival Parade with our glam squad doing your Carnival makeup.  Includes full makeup application, lashes, gems and glitter to coordinate with your costume.

Tickets to two (2) all-inclusive parties (fêtes) to drink and eat til yuh belly full!

Air-conditioned ground transportation to everything on your itinerary including round-trip airport transfers.

Access to the exhilarating street festivals known as J'ouvert AND Monday Night Mas, which is a spectacle of lights and so much fun.  See the legendary Grenada Jab Jabs and get dutty with us!

One (1) welcome group dinner to meet your fellow Spicemas Carnivalistas.

Find out why Grenada is called the Spice Island with a Spice Tasting Tour!  We'll visit Fort Frederick for a fantastic view, trek through the Laura Spice Garden, check out the Grenada Rum Distillers and visit the world-famous Grand Anse Beach.

Have a group of 10 or more?  Become a travel affiliate for incentives!  Contact us for more info – click here.

Not included: Round trip flight to Grenada from your home.

Not included: Your personal expenses.
Triple occupancy (per person)
Paid in full:
SOLD OUT!
Easy Payment Plan available:
$3,170 US
1 payment of $3170 required to confirm by July 31
Double occupancy (per person)
Paid in full:
SOLD OUT!
Easy Payment Plan available:
$3,339 US
1 payment of $3339 required to confirm by July 31
Single occupancy
Paid in full:
SOLD OUT!
Easy Payment Plan available:
$4,471 US
1 payment of $4471 required to confirm by July 31
Meet your Grenada Carnival hosts
In addition to our team of Ambassadors who will travel with you, we'll be your main hosts during Ultimate Summer Carnival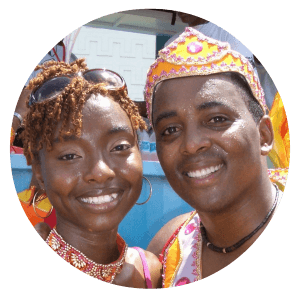 Esha and Tarik Davis
Co-Founders, Events by Ashé LLC
We met during Trinidad Carnival in 2006 while playing mas.  Yes, we were both in costume; this photo was taken when we actually met!  
Once we started dating, we talked about our first Trinidad Carnivals.  That's when we realized that there were others out there like us who wanted to experience this amazing festival, but were unsure how to get party tickets, a costume or even secure a safe place to stay in a foreign country.
That's when our 1st Experience, Ultimate Trinidad Carnival was born.  Ultimate Summer Carnival and Ultimate Girls Getaway soon followed!
Our purpose is to inspire confidence and remove all of your worries by taking care of everything.  This gives you the freedom to let go and have fun in a drama-free environment.
With us, there's no planning or coordination required from your end.  All you have to do is buy your flight, pack and show up at the airport!  We'll handle the rest.
We are real people and our business has an A+ rating with the Better Business Bureau, so you can trust that we're a credible business.  As the ONLY fully hosted summer Carnival package provider, our top priority is your safety. 
Also about us: we love to have a good time and love to party but we also like to "lime" on de beach!
Upgrade your Ultimate Summer Carnival Experience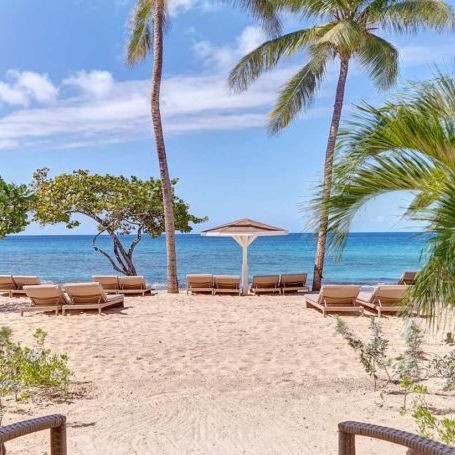 Luxury Ocean Front Room Upgrade
Wake up each morning to sweeping views of the sparkling ocean
You'll be able to walk right out to de beach!
Available with 5-night Premium Experience and 3-night Upgrade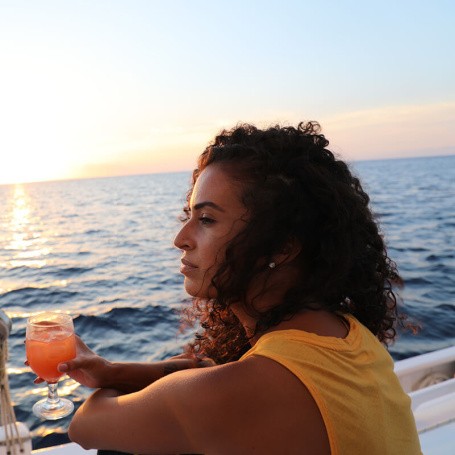 3-night Upgrade – SOLD OUT!
8 nights in total with the 5-night Premium Experience
Extend your stay on the Spice Island!
Get 2 more all-inclusive fêtes plus a chocolate and rum tasting boat cruise…
Travel dates of Tues Aug 2 to Wed Aug 10, 2022
5-night Premium Experience + Ocean Front Upgrade
Double occupancy (per person)
Paid in full:
SOLD OUT!
Easy Payment Plan available:
$3723 US
1 payment of $3723 by July 31 required to confirm
5-night Premium Experience + Ocean Front Upgrade
Single occupancy
Paid in full:
SOLD OUT!
Easy Payment Plan available:
$5099 US
1 payment of $5099 by July 31 required to confirm
Don't just take our word for it…
Read what our customers have to say
"I loved how everything was done for me and I didn't have to stress out about things!  I also loved the music, dancing and meeting new people."
"My travel experience was absolutely wonderful! Esha and Grace were always making sure that the group was enjoying this memorable, life-changing journey. All anyone has to do is buy their plane ticket, pick their costume, pack their suitcase and get ready to have the Ultimate Summer Carnival Experience."
"Limerz Cruise followed by the beach party was my favourite memory of entire trip.  I liked the pace of the activities on this trip because it allowed for adequate rest time in between. I love my sleep!!!"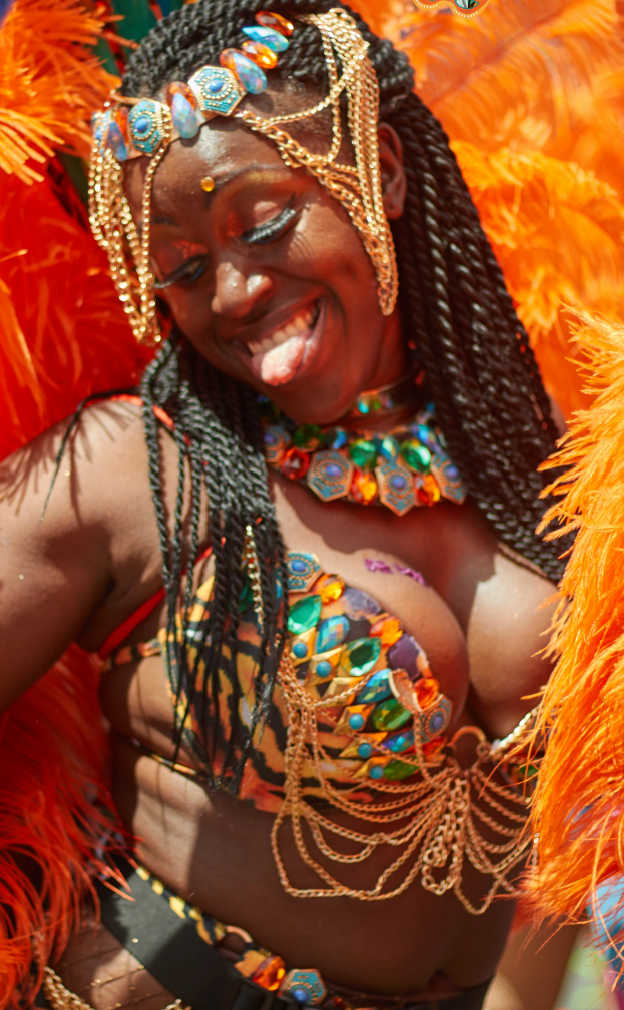 Frequently Asked Questions about Grenada Carnival
I'll be traveling to Grenada alone because none of my friends or family want to go. Can you find a roommate for me?
Absolutely!  We've worked with several of our clients over the years to match them up with roommates.  Roommates during Carnival time usually form lasting friendships.  Here's how it works: when we get 2 people looking for a roommate, we'll reach out to you both via email so you can connect.  You'll then decide if you'd like to talk over the phone or even meet up if you're in the same city!
With a roommate, you can take advantage of our double occupancy pricing.
You may also want to consider a single occupancy package if you'd prefer to room alone.  See the single supplement information below in the "register now" section for details – click here.
What are the current travel restrictions to Grenada?
Effective July 31, 2021, all travellers entering Grenada are required to be fully vaccinated. This new requirement does not apply to citizens and residents of Grenada or persons 13 years and under. Travellers 6 years and over must present their negative RT-PCR test on arrival in Grenada.
We'll continue to monitor the entry requirements and will advise all registered travellers as we get closer to Ultimate Summer Carnival in August 2022.
How do I register more than 1 person?
Each person in your travel party will need to register themselves in the "register today" section on this page.
After completing our registration form, click submit and you'll be directed to PayPal to make your payment.  After we receive your payment, you'll be sent a confirmation email of your registration.
Please make sure your travel companion(s) complete their registration forms within 48 hours to confirm their spots. Registrations will not be confirmed without payment AND a completed registration form per person.
In regards to the costumes, which band are you associated with?
Our costume provider of choice is Vibe Mas (they're a Yuma affiliate who we've had a long standing relationship).
We're confident that Vibe Mas will take care of you, provide you with a beautiful costume and show you a GREAT time!
Is there an opportunity to upgrade to a frontline costume in your 5-night Premium Experience?
Yes!  If you'd like a larger costume than the Backline costume included in our 5-night Premium Experience, you can upgrade to a Frontline costume.  The typical upgrade fee for this upgrade is anywhere from $200 – $500 US.  We'll let you know the exact upgrade costs in May when Vibe Mas launches their costumes on their website. 
What parties (fêtes) are included in your 5-night Premium Experience and 3-night Upgrade?
We've selected a variety of fêtes so that you can get a little taste of everything! The fêtes included in our packages are "tried, tested and true" so you're guaranteed to have a great time.  See below for specifics:
5-night Premium Experience: Sat Aug 6 – Rum Boat Cruise (all-inclusive) and Sun Aug 7 – Sunny Side Up Grenada (drinks inclusive)
3-night Upgrade: Tues Aug 2 – House Party (not to be missed!) and Thurs Aug 4 – Lavida, Mr. Killa's annual party.  Both of these events are all-inclusive, with Lavida being a VIP ticket.
Are flights included in your Grenada Carnival packages?
Your flight to Grenada is not included in our 5-night Premium Experience. To purchase your own flight, the airport code in Grenada is GND.
Please note that proof of a negative COVID-19 test is required within 3 days of travel.   Should this change prior to August 2022, we will notify you.  Participants who have been fully vaccinated are preferred.
Passports are required to enter Grenada. Also, please double check to ensure that your passport does not expire within 6 months of the expiration date.
What's your refund policy?
Should you provide written notice to Events by Ashé of your Ultimate Summer Carnival cancellation, our refund policy is:
On or before December 31, 2021, you will receive a refund of 75% of the payment you made for the trip;
Between January 1, 2022 and April 30, 2022, you will receive a refund of 50% of the payment you made for the trip; or
On or after May 1, 2022, you will not receive a refund in any amount.
Please note: the refund amount is based upon the sale price of the trip and does not include any transaction or other related fees.
Should your account not be in good standing (i.e. 1 missed payment or more), you are not eligible for refund payments of ANY amount.
Should there be a cancellation by the Grenadian government of Spicemas 2022, our intention is to offer you the following options:
Secure your spot and direct your deposit and payments made to Ultimate Summer Carnival 2023 in August 2023. We'll advise you of your new payment plan.
If you'd like, you can also transfer your payments made towards your package to our Ultimate Trinidad Carnival or Ultimate Girls Getaway Experiences.
Provide you with a full refund, less any irrecoverable fees or costs incurred to date.
Please note: should your account not be in good standing (i.e. 1 missed payment or more), you are not eligible for refund payments of ANY amount.
We have also noted any further applicable terms and conditions.  They're all contained within our registration form below.  See them by clicking here.
Are the prices listed per person, even if I'm sharing a room with someone?
Yes, the prices listed on our website are per person, single occupancy, double occupancy (2 people sharing a room) or triple occupancy (3 people sharing a room) in US dollars, unless otherwise indicated.
Ultimate Summer Carnival spots are limited!
Get in touch about Grenada Carnival
Contact us via our form below or call/text us at (919) 697-8772
We'll also send you our virtual Carnivalista Goodie Bag and checklist(s) depending on what you're interested in.