For Your FREE Ultimate Guide of Getting to and Surviving Carnival!
With 15 pages full of destination profiles, must have events and more, you won't want to plan any Carnival experience without it.
If you'd also like to learn more about our Travel Experiences, please enter your information below.
After completing the form, check your inbox for your guide.  If you don't see it in your inbox, then check your spam 😉
By entering your information, you agree to receive emails and promotions from us. Per our Privacy Notice, your details are never shared and you can unsubscribe at any time.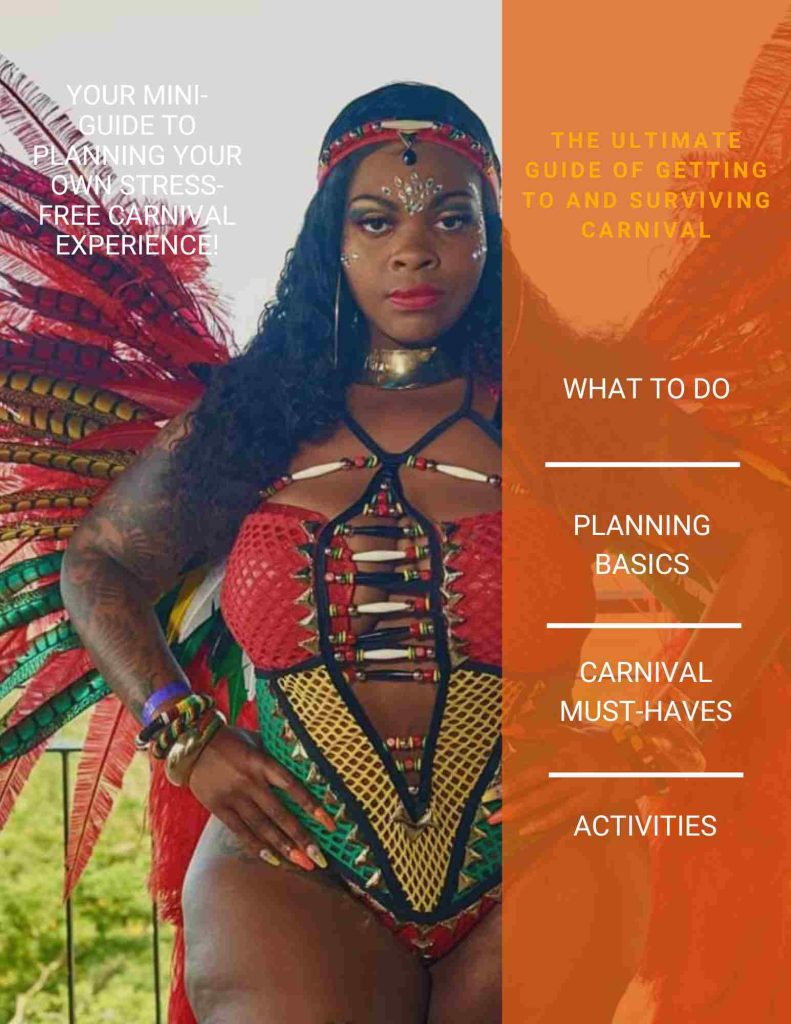 What our Carnivalistas say…
"I loved that everything was so well organized!  Esha was so patient with all of the questions I had and I knew once the time for Carnival came, I had nothing to worry about.  I had a ridiculous amount of fun and got to meet some great people.  Plus my trip was tailored for me…and I never had to worry about getting to and from events."