Friday Facebook Live: Plan with me!
Good day to you!  It's your girl Esha here.  Welcome to our blog Carnivalista Lifestyle, our blog where we help busy, professional women discover new cultures, attract what they want, love themselves and be comfortable in their own skin.  Every Fri-yay, I do a Facebook Live and this week it was all about my planning process.
The idea for sharing my planning process actually came from Alina Alive, a black YouTuber I follow.  She has a monthly "Plan with me" video where she goes through her self-created journal with her viewers.  I LOVED the idea and decided to start doing them every month myself.
In this video, I start with your mindset, then go into what my timing looks like, the tools I use (ole ting vs. new ting) and show you a little bit on the monthly planning process that I do.
Okay, enough for now.  On to the video!
Here's a little summary about what I reviewed in the video:
Mindset

2020 has been a challenging year however it's not a bust.  Ask yourself these 3 questions:

If you could finish the year strong, what would that feel like for you?
What if you stopped telling yourself this year was the worst year ever and said the opposite to yourself?
What if stopped saying that you're disorganized and took steps to be more organized?

I'm a strong believer that your thoughts and words are your reality!  So, I encourage you to change the narrative.

Timing

One thing I've been doing for the last 5-6 years is to keep planning throughout the year.  The planning process is not a 1 and done for me.
All of the time periods listed below work with each other and feed into each other, forming a loop as I mentioned in the video.

Annually: done at the beginning of each calendar year, choose my word for the year, do an annual reflection of the previous year and write out the big picture.  I encourage you to do this even if you're getting started with a more formal planning process late in the year.  It will make more sense if you start with what you want to do on a larger scale and then break it down.
Biannually: this is my checkpoint at the middle of the year.
Monthly – do a monthly reflection and choose my monthly gamechanger, a Passion Planner term, for the upcoming month.
Weekly – add weekly tasks that are tied to my monthly gamechanger and other tasks that need to get done.
Daily – add daily to dos and I also have a daily focus on particular days of the week e.g. Mondays are Marketing tactics days where I tweak and implement new parts of my overall marketing strategy.

Using this timing helps to keep me focused because as an entrepreneur, I'm always coming up with new ideas!  With this system, I can move things around easily if needed as long as they will achieve my larger goals.
Tools

Word of caution: don't get caught up on the tools I mention here!  Without the mindset work and the timing work mentioned above, tools will be no use to you.  Tools give you the means to take action, but if your mind isn't aligned, then action will be all over the place.
Categorized the tools I use in my planning process ad "Old ting vs new ting":
Old ting:

Handwriting into a planner.  I use Passion Planner, but feel free to use anything that works for you!
I tried a variety of planners for free before deciding to use Passion Planner.  Here's the link to download the Passion Planner for free – https://passionplanner.com/collections/free-downloads
What I like about Passion Planner: there are separate spots for personal and work projects and tasks, the monthly reflections are very helpful and there's a balance of structure vs. space for journaling/dreaming.

New ting:

These are the online tools that complement my Passion Planner throughout my planning process.
For meetings, I use Google calendar.  It's easier for me to plug in meetings electronically and then hadnwrite them into my daily planning.  I also use vCita to schedule larger meetings with my team and send out my scheduling link to potential clients and colleagues.
For larger strategies/projects, I use Evernote and Google sheets.  Of course I use Google Sheets, I'm a planner!  These tools work for team collaboration and larger, ongoing projects.  Sometimes, I'll write something in my Passion Planner and then add it to a corresponding Google Sheet and vice versa.

Monthly planning process

This where everything comes together!
My Passion Planner (ole ting) walks me through this at the end of every month and at the end of every year.  I like it because it makes me slow down!
At the end of each month in the monthly reflection section, there are specific questions to answer.  I went through a few of them in the video above.
After you answer the monthly reflection questions, you then go through the next steps:

Highlight accomplishments: from your last created Passion road map, go back and celebrate and check off what you did!
Reform: choose what this month's gamechanger will be and brainstorm in next month's spot to break it down.
Set checkpoints: take those smaller tasks you broke down and move them into each week to make sure they're on your radar.

I really love these steps in my monthly planning process.  They prompt me to look back to my earlier goals and then move it into the future, kind of like a continuous reflection.
After this done, the next step is to complete the monthly layout.   I pointed out a few of the elements of that in the video too.
There you go!  I hope this was helpful for you 🙂
Now over to you: Are you team "ole ting" or team "new ting"?  Leave me a comment below!
Stay well and be safe.
Til de next lime,
Esha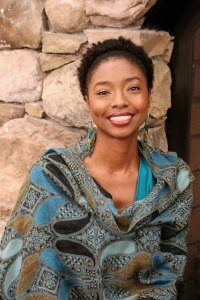 About Esha:  As an event planner and travel curator with over 20 years of experience (whose been to 5 out of the 7 continents), Esha's helped professional women who don't have the time, energy, or resources to plan their own vacations so they can travel and enjoy unique, life-changing Caribbean experiences. Click the links below to learn more!
You may also like: