How to plan travel during a pandemic
Hi there! Welcome to our blog Carnivalista Lifestyle; it's your girl Esha here.  Perhaps you're not feeling up to travel right now, but you're going to be ready in the next 3-6 months, or even the next year.  That's the reason I created this post; you're planning travel during a pandemic.
Watch this video for 3 tips to plan travel during a pandemic:
Here are the resources I mentioned in the video:
World Coronavirus tracker.  This tool is where I go to first to find any COVID related information when considering travel during a pandemic.  This tracker gets its information from the various governments in each country.  Stats you can find here include border closings, when a country last peaked in infections, are cases rising or falling, among other things.  Click here for the World Coronavirus tracker.
Avoid all of the hassle and work with me directly to plan your travel during the pandemic.  All of the tips I mentioned in the video, while being thorough, will take a lot of your time!  We're a full service travel agency, so booking our Travel Vision Consultation is an investment in yourself.  There is a small fee for this service and the fee goes towards your own booking.  It's the closest to an "easy" button that you can get.  Click here to find out more about our Travel Vision Consultation service.
Now over to you: Leave me a comment below letting me know your fave Google travel resource!
Thanks as always for reading!
Til de next lime,
Esha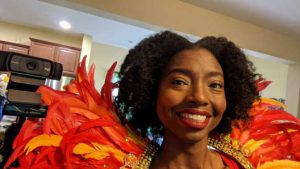 About Esha:  As an event planner and travel curator with over 20 years of experience (whose been to 5 out of the 7 continents), Esha's helped professional women who don't have the time, energy, or resources to plan their own vacations so they can travel and enjoy unique, life-changing Caribbean experiences.  You can visit her website for more information or click the links below to learn more!
You may also like: