ULTIMATE TRINIDAD CARNIVAL
All inclusive Trinidad Carnival packages to save you time and money
Learn more
ABOUT ULTIMATE TRINIDAD CARNIVAL
To really learn what our all inclusive Trinidad Carnival packages are about and what we have to offer, we're letting our clients speak for themselves!
Our mission is to be the premier provider of safe, life-changing and all inclusive group travel experiences for professional women of colour to the Caribbean.  It all started with our Ultimate Trinidad Carnival packages in 2012 and we've only grown since then!
Why should you travel with Events By Ashé?
Our purpose is to inspire confidence and remove all of your worries by taking care of everything.  This gives you the freedom to let go and have fun in a drama-free environment.
No planning or coordination required from your end.  All you have to do is buy your flight, pack and show up at the airport!  We'll handle the rest.
As an A+rated company with the Better Business Bureau, you can trust that we're a real business and our top priority is your safety.
We'll provide you with an IG worthy experience that you won't find anywhere else, all while fitting into your busy schedule.
Enough about us; now over to you!  Scroll to see your package options.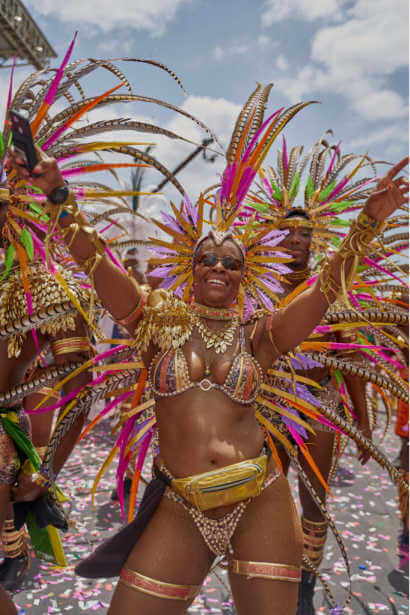 ULTIMATE TRINIDAD CARNIVAL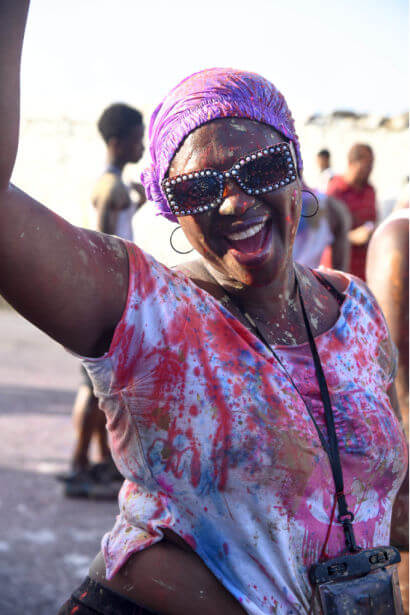 WHAT OUR CARNIVALISTAS SAY 
For those inquiring on how I booked my carnival trip this is it. This is the most amazing, well organized and genuinely fun trip I have ever been on. There is no guess work no stress they take care of EVERYTHING for you. Bonus Points for being black owned ❤️
What was eye-opening for me, was the peace and unity that I felt during this entire experience! UTC brings diverse individuals together in such a positive way. Our UTC Ambassadors promote having fun, letting go and experiencing joy in the company of like minded people, while keeping an eye on our safety and well being! I can't wait for the next Ultimate Trinidad Carnival. It truly felt like Famalalay!!!
I came thousands of miles alone. My first ever trip away completely by myself not knowing a soul. Feeling so safe with the team and welcomed by the leaders has given me the confidence to now solo travel regularly. Trinidad carnival was a life long dream for me too. So a double whammy!
In addition to our team of Ambassadors who will travel with you, we'll be your main hosts at Trinidad Carnival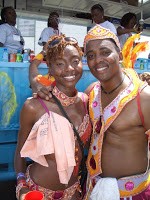 Esha and Tarik Davis
Co-Founders, Events by Ashé LLC
We met during Trinidad Carnival in 2006 while playing mas (yes, we were both in costume; this photo here is when we actually met!). 
Once we started dating, we talked about our first Trinidad Carnivals.  That's when we realized that there were others out there like us who wanted to experience this amazing festival, but were unsure how to get party tickets, a costume or even secure a safe place to stay in a foreign country.
Our 1st Experience was born with Ultimate Trinidad Carnival and Ultimate Crop Over and Eat, Dance, Travel: Jamaica soon followed! 
Our combined backgrounds in Sales, Purchasing, Human Resources and of course as business owners will ensure that you receive professional, courteous and timely service with a smile. We are real people and our business has an A+ rating with the Better Business Bureau.  We love to have a good time and love to party but we also like to "lime" on de beach.
OUR ALL INCLUSIVE TRINIDAD CARNIVAL PACKAGES INCLUDE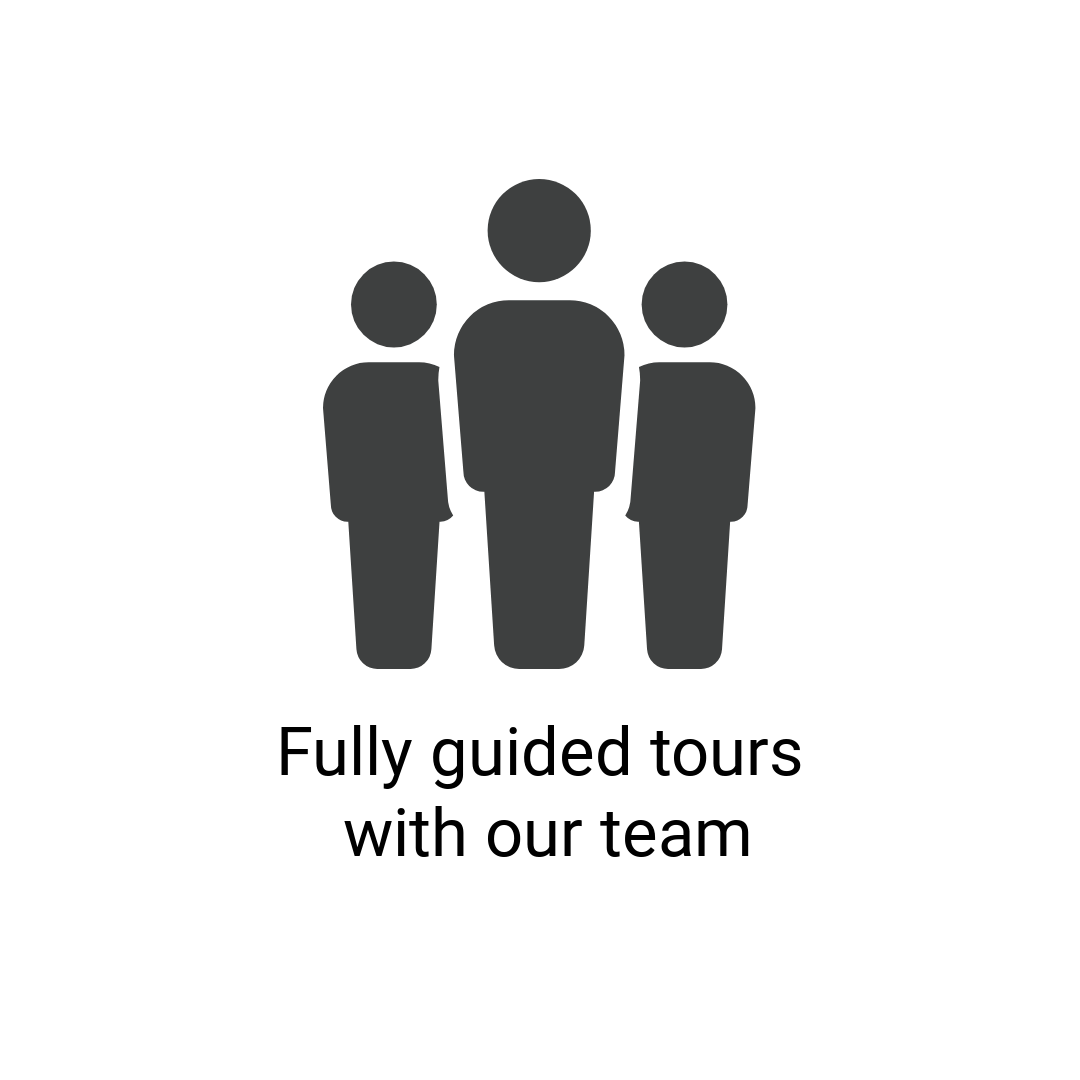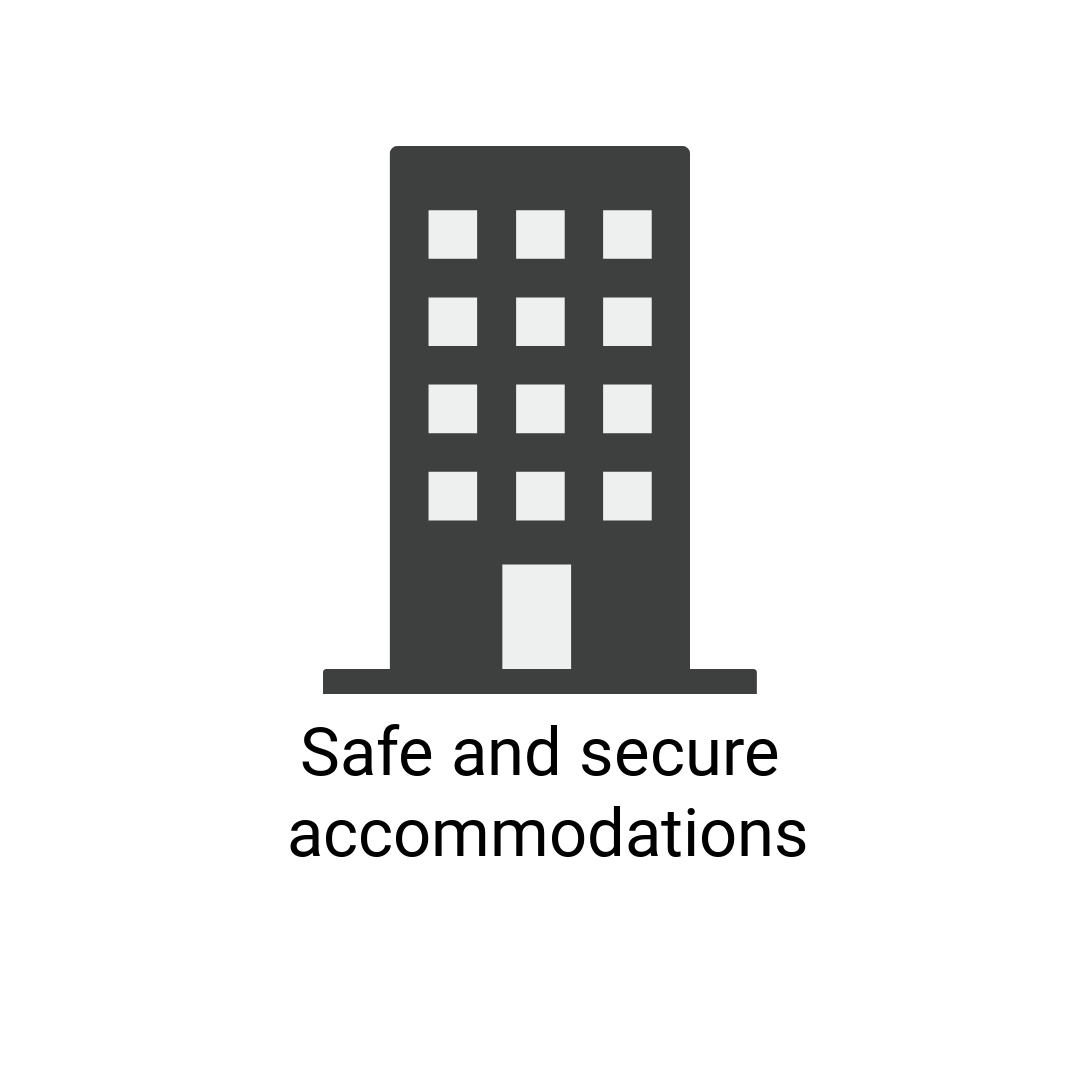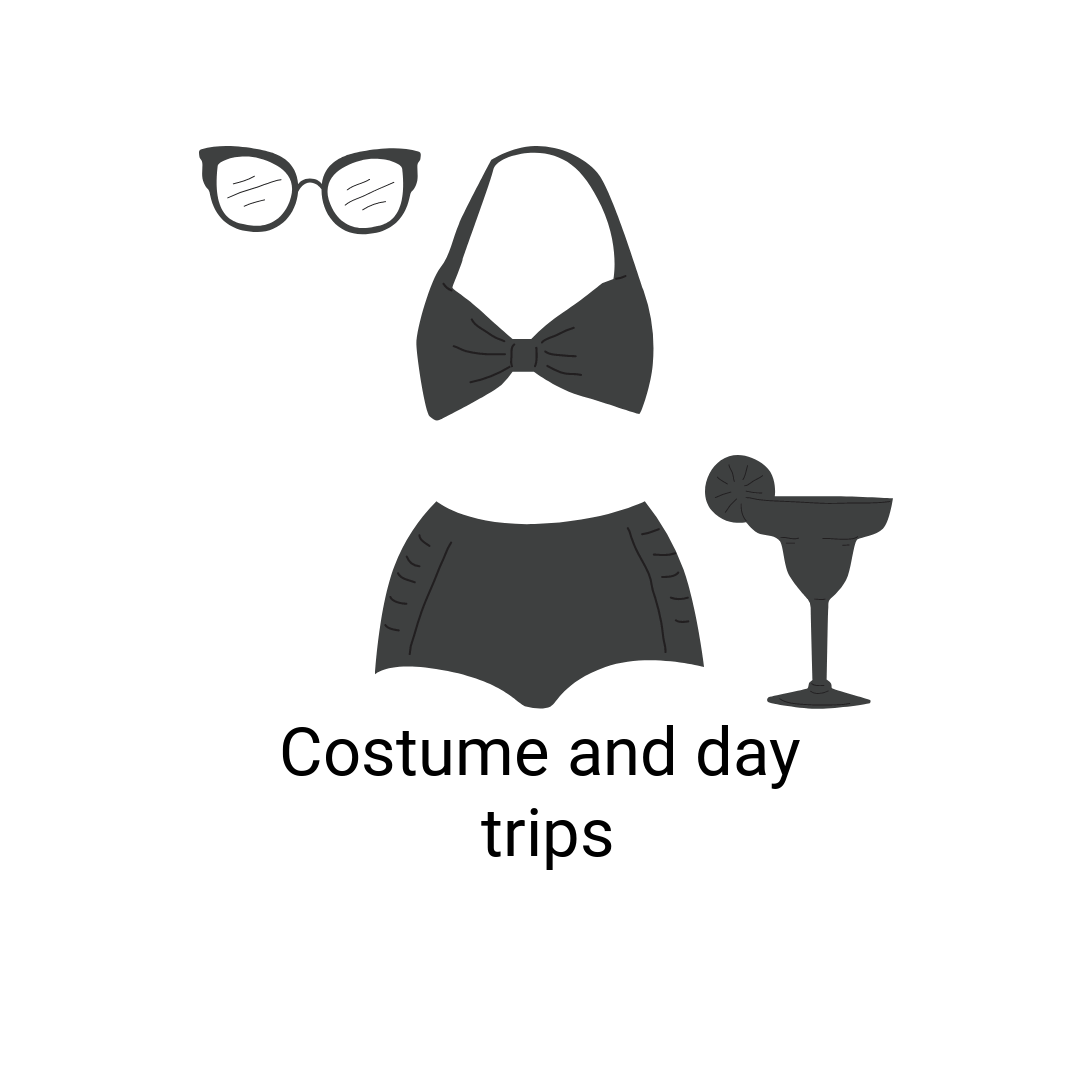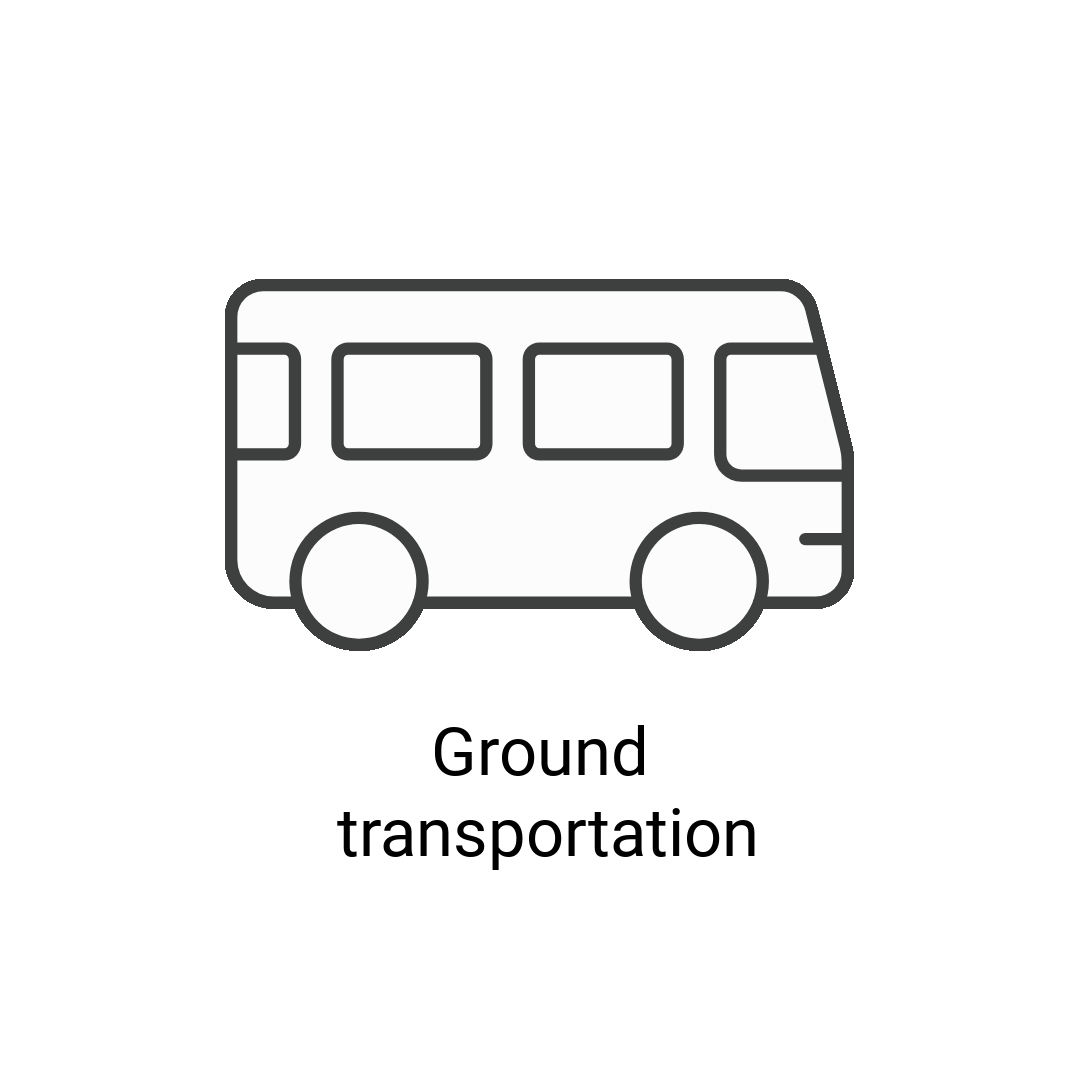 THE 5-NIGHT PREMIUM EXPERIENCE
Our Ultimate Trinidad Carnival 2023 packages will launch on January 12 in:
Get on our mailing list to be the first to know when we launch our 2023 packages; click here.  
WHAT OUR CARNIVALISTAS SAY 
All of the fetes were amazing and exceeded my expectations.  I also met so many new lifelong friends along the way.  I would definitely travel with Ultimate Trinidad Carnival again.
Although our trip had to be cut short (due to unforeseen circumstances), we had a fantastic time. It was great to get off the plane and not worry about a single detail. The energy and vibe from the group and everyone we dealt with was extraordinary. We will be first in line for next year!
The trip was very well organized. It was worth the money I paid. [With] me being a planner/organizer, paying attention to detail and as a professional, I really liked how everything was laid out and I had no worries.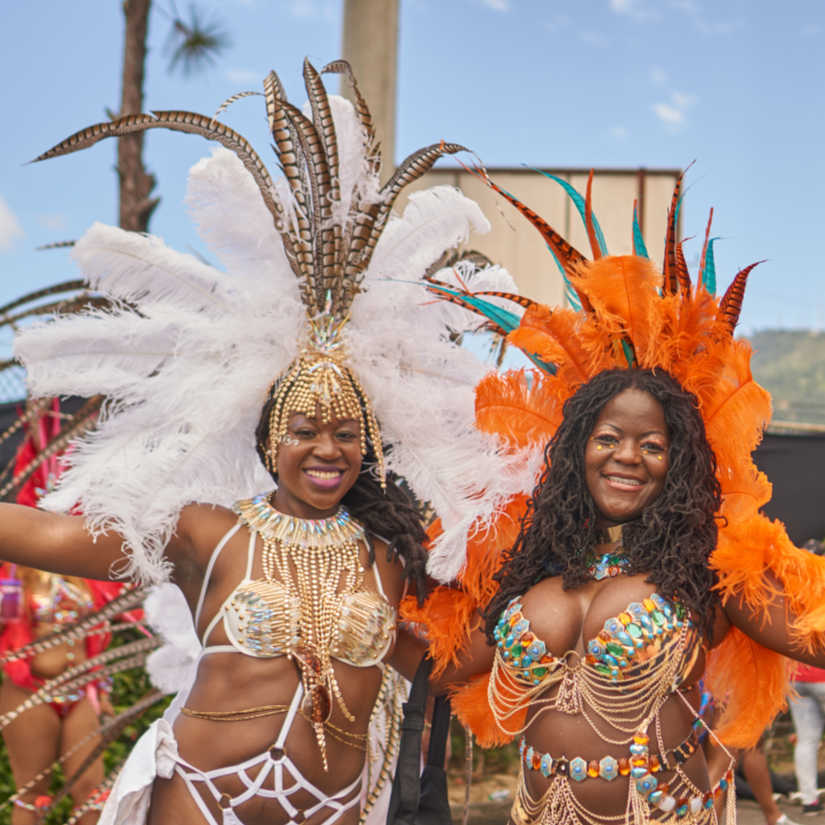 I'll be traveling to Trinidad Carnival alone because none of my friends or family want to go. Can you find a roommate for me?
Absolutely!  We've worked with several of our clients over the years to match them up with roommates.  Roommates during Trinidad Carnival time usually form lasting friendships.  Here's how it works: when we get 2 people looking for a roommate, we'll reach out to you both via email so you can connect.  You'll then decide if you'd like to talk over the phone or even meet up if you're in the same city!
With a roommate, you can take advantage of our double occupancy pricing as listed on our website.
You may also want to consider a single occupancy package if you'd prefer to room alone.  Please contact us by clicking here or call/text us at (919) 697-8772 for this pricing.
How do I register more than 1 person?
Here are the steps to register multiple people:
Pay your deposits via PayPal by selecting the number of people you'd like to pay for ($1,000 for 2 people, $1,500 for 3 people, $2,000 for 4 people).
You'll be directed to complete your own registration form after completing your payment via PayPal. Complete and submit your own registration form.
Check your email within an hour for an email from us with the registration form link. Send this email to your travel companion(s) who you paid deposits for.
Make sure your travel partners complete their registration forms within 48 hours to confirm their spots. Registrations will not be confirmed without a deposit AND a completed registration form per person.
In regards to the costumes, which band are you associated with?
Our costume provider of choice is Yuma.  We've played mas with Yuma for over 9 years and our masqueraders have been taken care of, had their costumes created to perfection and had a GREAT time!
One of our reasons for choosing to play mas with Yuma is because of the band size.  Most of our clients are first-timers to Trinidad Carnival and navigating some of the other (larger) bands can be quite challenging.  Yuma is easy to navigate even at a few thousand of masqueraders!  This means you can get to the bathroom easier (no bladder malfunctions), will be able to find your friends (and fellow UTC'ers) throughout the day and most importantly, find your UTC Ambassadors if you need assistance.
Is there an opportunity to upgrade to a frontline costume in your 5-night Premium Experience?
Yes!  If you'd like a larger costume than the Midline costume included in our 5-night Premium Experience, you can upgrade to what Yuma calls a Hardline + costume.  The typical upgrade fee for this upgrade is anywhere from $200 – $500 US.  We'll let you know the exact upgrade costs in August when Yuma launches their costumes on their website. 
You may also want to consider purchasing our Ultimate Carnivalista Upgrade (click here) so you can get a much larger Individual costume!  With this Upgrade, you'll also get customized accessories to complete the look, security detail provided by Yuma and much more.
What parties (fetes) are included in your 5-night Premium Experience and Upgrades?
We've selected a variety of fetes so that you can get a little taste of everything! The fetes included in our packages are "tried, tested in true" so you're guaranteed to have a great time.  See below for specifics:
5-night Premium Experience: Fri Feb 25th – Phuket & Sun Feb 27th – Sunny Side Up, the Breakfast Party (Penthouse ticket)
2-night Upgrade: Wed Feb 23rd – Lime at the Hyatt (Platinum ticket) & Thurs Feb 24th – Tribe Ignite
Are flights included in your Trinidad Carnival packages?
Your flight to Trinidad is not included in our 5-night Premium Experience. To purchase your own flight, the airport code in Trinidad is POS.
Please note, should you purchase our Tobago Love Upgrade, your round trip flight from Trinidad to Tobago is included in the quoted price.
Need help with booking your flight?  We're a full service travel agency, so we can help with that!  Click here to contact us.
What's your refund policy?
Should there be a cancellation by the Trinidad and Tobago government of Trinidad Carnival 2022, our intention is to offer you the following options:
Secure your spot and direct your deposit and payments made to Ultimate Trinidad Carnival 2023 in February 2023. We'll advise you of your new payment plan.
Secure your spot and direct your deposit and payments made to Ultimate Crop Over 2022 in July 2022. We'll advise you of your new payment plan.
Provide you with a full refund, less any irrecoverable fees or costs incurred to date.
Please note: should your account not be in good standing (i.e. 1 missed payment or more), you are not eligible for refund payments of ANY amount.
We have also noted any further applicable terms and conditions.  See them by clicking here.
Should you wish to cancel your Ultimate Trinidad Carnival trip and upon receiving written notice of your  cancellation, our refund policy is:
On or before June 30, 2021, you will receive a refund of 75% of the payment you made for the trip;
Between July 1, 2021 and November 29, 2021, you will receive a refund of 50% of the payment you made for the trip; or
On or after November 30, 2021, you will not receive a refund in any amount.
Please note: the refund amount is based upon the sale price of the trip and does not include any transaction or other related fees.
Should your account not be in good standing (i.e. 1 missed payment or more), you are not eligible for refund payments of ANY amount.
Are the prices listed per person, even if I'm sharing a room with someone?
Yes, the prices listed on our website are per person, double occupancy (2 people sharing a room) in US dollars, unless otherwise indicated.
GET IN TOUCH
Complete our form below or call/text us at (919) 697-8772
We'll send you our Ultimate Trinidad Carnival checklist to help you out!