Ultimate Trinidad Carnival
Experience Carnival like a local with our Trinidad Carnival packages
Download Your Ultimate Guide of Getting to and Surviving Carnival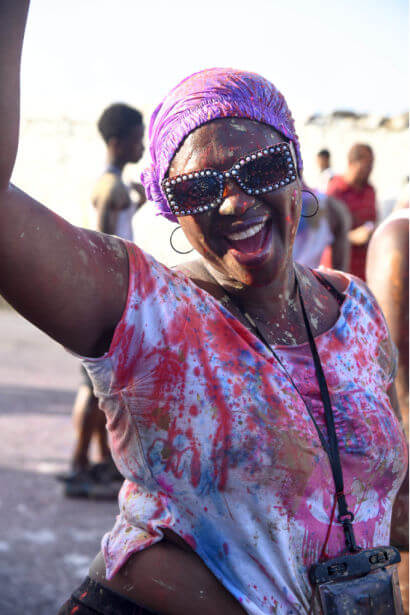 It's time to eat, drink and get dutty with us at Trinidad Carnival
Work | Fête | Lime | Repeat
Have you ever visited a country only to find out you missed the local hotspots and the best things to do?
You no longer have to worry about falling for tourist traps and scams when you travel with us!
After realizing that many individuals missed out on the best activities and experiences, your co-hosts Esha and Tarik decided to create THE Ultimate Trinidad Carnival Experience.
Born from Trini parents, Esha shares her love of local food, sights and activities so you can experience Trinidad like a local. Although he's not a Trini, Carnival Connoisseur Tarik, shares his tips and tricks that he's learned over the years about Trinidad & Tobago.
With our Trinidad Carnival packages, together, we show the best that Carnival and Trinidad have to offer!
We take the stress away from your Trinidad Carnival planning by:
Planning a fully curated and hosted trip, so you do not have to worry about trip details
Arranging your transportation during your stay so you can get from place to place with ease
Helping you with costume ordering, pick up, fitting and delivery, so you don't have to do it yourself
Unlike other travel agencies that simply book your trip, we coordinate even the tiniest details, so you don't have to
You're in for an experience like no other
Here's what you can expect from our Trinidad Carnival packages:
THE 5-NIGHT PREMIUM EXPERIENCE
Get started here planning your Trinidad Carnival Experience
Trinidad Carnival Package Inclusions
Pricing is USD, based on double occupancy **PAYMENT PLAN AVAILABLE**
TRAVEL DATES: FRI FEB 17 – WED FEB 22, 2023

*Final pricing dependent on payment plan, final travel dates and room occupancy.

Six (6) Bonuses

: (1) a photo shoot with our UTC Paparazzi and photos at selected events, (2) done for you trip research via a client portal, Facebook group and webinars, (3) your UTC Survival Kit, (4) costume pickup, delivery, exchanges and personalized fitting, (5) costume backpack pickup after crossing de stage and (6) your Ultimate Trinidad Carnival Ambassadors with you in Trinidad!

4-star accommodations at the conveniently located Hilton Trinidad in downtown Port of Spain.

A beautiful Midline costume with Yuma, an all-inclusive mas band (costume provider). Includes ordering of your costume.

Get your face done for the Carnival Parade with our glam squad doing your Carnival makeup. Includes full makeup application, lashes, gems and glitter to coordinate with your costume

.

Tickets to two (2) all-inclusive parties (fetes) to eat til yuh belly full!

Air-conditioned ground transportation to everything on your itinerary including round-trip airport transfers.

Access to the exhilarating street festival known as J'ouvert. Get dutty with us!

One (1) privately catered dinner and daily, full buffet breakfast.

Day trip to visit Maracas Beach. Your beach chair plus bake and shark awaits!

Get your "us-sies" in with an up-close and personal meet and greet with a soca star.

Not included: Round trip flight to Trinidad from your home and your personal expenses.
Meet your Trinidad Carnival hosts
In addition to our team of Ambassadors who will travel with you, we'll be your main hosts during Ultimate Trinidad Carnival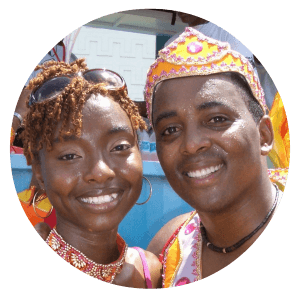 Esha and Tarik Davis
Co-Founders, Events by Ashé LLC
We met during Trinidad Carnival in 2006 while playing mas.  Yes, we were both in costume; this photo was taken when we actually met!  
Once we started dating, we talked about our first Trinidad Carnivals.  That's when we realized that there were others out there like us who wanted to experience this amazing festival, but were unsure how to get party tickets, a costume or even secure a safe place to stay in a foreign country.
That's when our 1st Experience, Ultimate Trinidad Carnival was born.  Ultimate Summer Carnival and Ultimate Bago Carnival soon followed!
Our purpose is to inspire confidence and remove all of your worries by taking care of everything.  This gives you the freedom to let go and have fun in a drama-free environment.
With us, there's no planning or coordination required from your end.  All you have to do is buy your flight, pack and show up at the airport!  We'll handle the rest.
We are real people and our business has an A+ rating with the Better Business Bureau, so you can trust that we're a credible business.  As the ONLY fully hosted Trinidad Carnival package provider, our top priority is your safety. 
Also about us: we love to have a good time and love to party but we also like to "lime" on de beach!
Enhance Your Trinidad Carnival Experience by Upgrading with our Exclusive Itineraries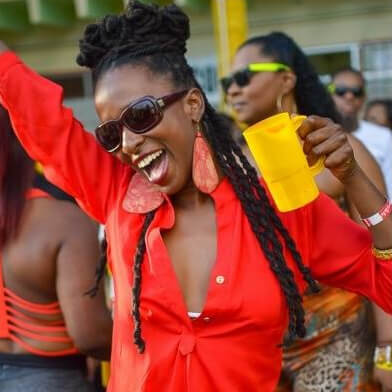 Get 7 nights in amazing Trinidad!
TRAVEL DATES OF:
WED FEB 15 – WED FEB 22, 2023
Get everything included in our 5-night Premium Experience plus:
Two (2) additional nights at the Hilton Trinidad
Tickets to two (2) more "party 'til you sweat", "eat 'til yuh belly full", all-inclusive fetes
A trip to Long Circular Mall to get any necessary items (and snacks)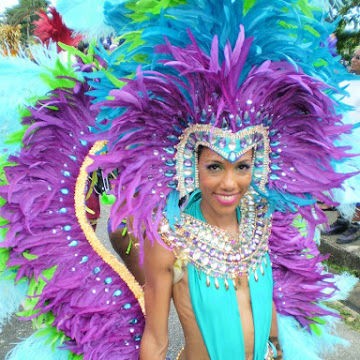 Ultimate Carnivalista Upgrade
For the Carnivalista who wants to go all out!
TRAVEL DATES OF:
FRI FEB 17 – WED FEB 22, 2023 (or other Upgrades)
Get everything included in our 5-night Premium Experience plus:
An Individual Costume (a BIG step up from Frontline) tailored to perfection
Personal security on de road for your additional protection and sweet additional YUMA perks!
Backpack and headpiece transportation during the Trinidad Carnival Parade
Customized footwear, party cup and a coordinating pouch to hold your essentials
Perfectly fitting and custom created Monday wear (no need for you to make it or buy it yourself!)
Two (2) pairs of mas stockings – you'll have 1 for Carnival Monday and 1 for Carnival Tuesday
Personalized Carnival makeup session plus a spa treatment of your choice
Permission to SLAY DE ROAD!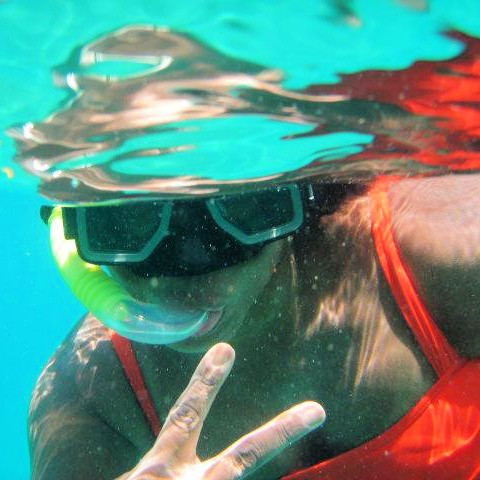 After Carnival, travel to Tobago for some vitamin Sea 😉
TRAVEL DATES OF:
FRI FEB 17 – SUN FEB 26, 2023
Get everything included in our 5-night Premium Experience plus:
Four (4) nights at 3-star rated and charming Shepherd's Inn, which is 5-minutes away from the airport, restaurants and Store Bay Beach
An all-inclusive yacht trip. Let the crew cater to you as you set sail and let your worries float away!
See the Buccoo Reef, wade in the beautiful Nylon Pool and relax on Pigeon Point Beach. Will you look 10 years younger as the legend goes?
Round trip flight from Trinidad to Tobago
Tour Tobago by car to see the Argyle Falls
Stroll to Crown Point for a delicious group dinner, local ice cream and people watching
Don't just take our word for it…
Read what our Carnivalistas have to say
All of the fetes were amazing and exceeded my expectations.  I also met so many new lifelong friends along the way.  I would definitely travel with Ultimate Trinidad Carnival again.
I came thousands of miles alone. My first ever trip away completely by myself not knowing a soul. Feeling so safe with the team and welcomed by the leaders has given me the confidence to now solo travel regularly. Trinidad carnival was a life long dream for me too. So a double whammy!
For those inquiring on how I booked my carnival trip this is it. This is the most amazing, well organized and genuinely fun trip I have ever been on. There is no guess work, no stress.  They take care of EVERYTHING for you. Bonus Points for being black owned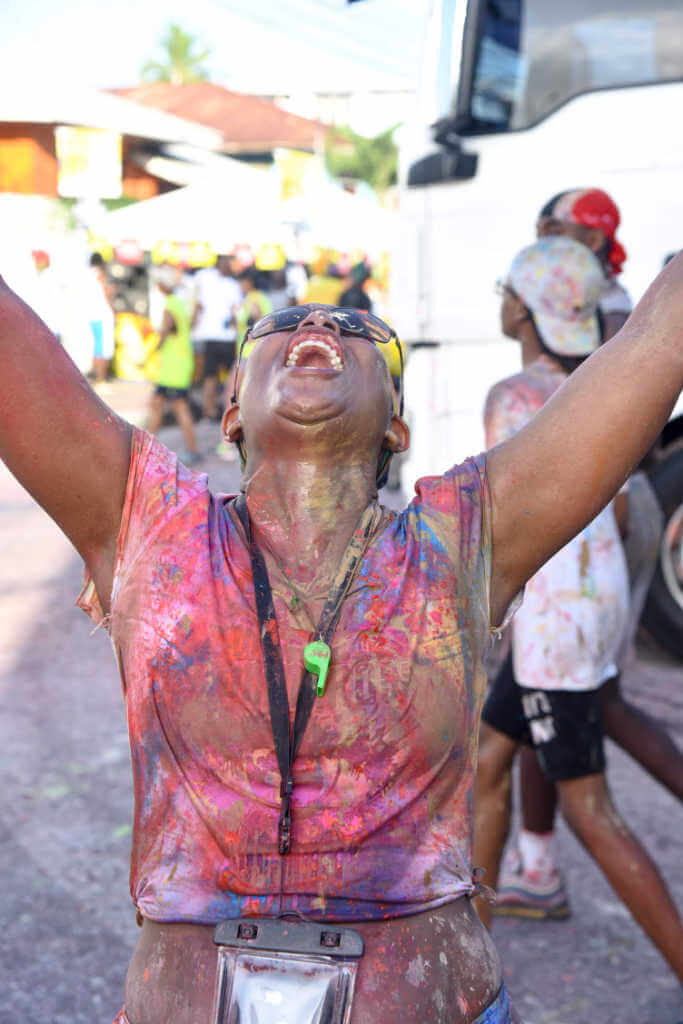 Frequently Asked Questions about our Trinidad Carnival packages
I'll be traveling to Trinidad alone because none of my friends or family want to go. Can you find a roommate for me?
Absolutely!  We've worked with several of our clients over the years to match them up with roommates.  Roommates during Trinidad Carnival time usually form lasting friendships.  Here's how it works: when we get 2 people looking for a roommate, we'll reach out to you both via email so you can connect.  You'll then decide if you'd like to talk over the phone or even meet up if you're in the same city!
With a roommate, you can take advantage of our double occupancy pricing.
You may also want to consider a single occupancy package if you'd prefer to room alone.  See the single supplement information above in the 5-night Premium Experience section for details – click here.
How do I register more than 1 person?
Each person in your travel party will need to register themselves in the "register today" section on this page.
On the registration form, please enter the name of your travel companion in the "roommate" field.  We'll use this information to match you both in your room.  If you need a roommate, please enter "need roommate" in this field.
After completing our registration form, click "submit" and you'll be directed to PayPal to make your payment.  After we receive your payment, you'll be sent a confirmation email of your registration.
Please make sure your travel companion(s) complete their registration forms within 48 hours to confirm their spots. Registrations will not be confirmed without payment AND a completed registration form per person.
In regards to the costumes, which band are you associated with?
Our costume provider of choice is Yuma.  They're an all-inclusive costume provider in Trinidad.  As a part of the Yuma experience, you'll get a beautiful costume, lunch, snacks, full bar access, security, rest stations and stand-by emergency services (just in case you need it).
We're confident that Yuma will take care of you, provide you with a beautiful costume and show you a GREAT time!
Is there an opportunity to upgrade to a Frontline costume in your 5-night Premium Experience?
Yes!  If you'd like a larger costume than the Midline costume included in our 5-night Premium Experience, you can upgrade to a larger costume.  You can either buy the Ultimate Carnivalista Upgrade OR just purchase a Frontline upgrade on its own. 
We'll let you know the exact upgrade costs in August 2022 when Yuma launches their costumes on their website.
What parties (fêtes) are included in your 5-night Premium Experience and 2-night Upgrade?
The fêtes included in our Ultimate Trinidad Carnival packages are "tried, tested and true" so you're guaranteed to have a great time.  See below for specifics:
5-night Premium Experience: Fri Feb 17 – Phuket (all-inclusive ticket) and on Sun Feb 19 – Sunny Side Up Breakfast Party (all-inclusive, Penthouse ticket).
2-night Upgrade: Wed Feb 15 – Lime at the Hyatt (all-white with a touch of lime party, Platinum all-inclusive ticket) and on Thurs Feb 16 – Tribe Ignite (drinks inclusive ticket).
Are flights included in your Trinidad Carnival packages?
Your flight to Trinidad is not included in our 5-night Premium Experience. To purchase your own flight, the airport code in Trinidad is POS.
Please note that currently, international visitors are required to be fully vaccinated to travel to Trinidad and Tobago.  Also, proof of a negative COVID-19 test is required within 3 days of travel.   Should this change prior to February 2023, we will notify all registered travelers.
Passports are required to enter Trinidad and Tobago. Also, please ensure that your passport does not expire within 6 months of your travel date.
What's your refund policy?
Should there be a cancellation by the Trinidad and Tobago government of Trinidad Carnival 2023, our intention is to offer you the following options:
Secure your spot and direct your deposit and payments made to

 

Ultimate Trinidad Carnival 2024

 

in February 2024. We'll advise you of your new payment plan.
Hold your spot and direct your deposit and payments made to

 

Ultimate Summer Carnival 2023

 

in July 2023. We'll advise you of your new payment plan.
Provide you with a full refund, less any irrecoverable fees or costs incurred to date.
Please note: should your account not be in good standing (i.e. 1 missed payment or more), you are not eligible for refund payments of ANY amount.
We have also noted any further applicable terms and conditions.  These are clearly laid out in our registration form below.
Should you wish to cancel your Ultimate Trinidad Carnival trip and upon receiving written notice of your  cancellation, our refund policy is:
On or before June 30, 2022, you will receive a refund of 75% of the payment you made for the trip;
Between July 1, 2022 and November 29, 2022, you will receive a refund of 50% of the payment you made for the trip; or
On or after November 30, 2022, you will not receive a refund in any amount.
Please note: the refund amount is based upon the sale price of the trip and does not include any transaction or other related fees.
Should your account not be in good standing (i.e. 1 missed payment or more), you are not eligible for refund payments of ANY amount.
Are the prices listed per person, even if I'm sharing a room with someone?
Yes, the prices listed on our website are per person, single occupancy or double occupancy (2 people sharing a room) in US dollars, unless otherwise indicated.
Leh we Lime at Trinidad Carnival!
Ultimate Trinidad Carnival is SOLD OUT!
Get on the Ultimate Trinidad Carnival 2024 waiting list!
Contact us with any questions and get on our list for 2024

Ultimate Trinidad Carnival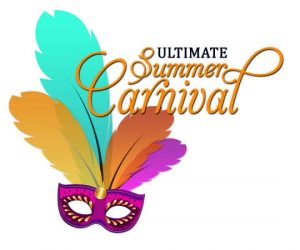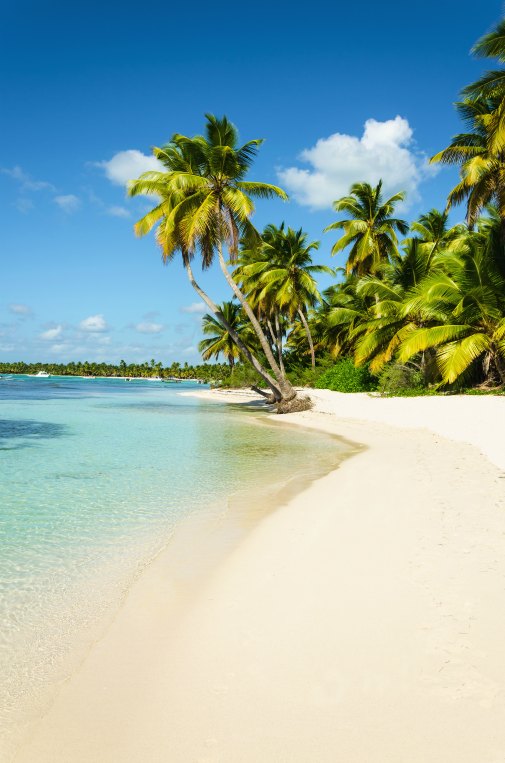 Get in touch about our Trinidad Carnival packages
Contact us via our form below or call/text us at (919) 697-8772
We'll also send you the Ultimate Guide of Getting to and Surviving Carnival.