Summertime in the city! New York Party (fete) listing
Thank you as always for visiting our blog!  If this is your first time visiting Carnivalista Lifestyle, be sure to get on our mailing list so you don't miss anymore updates 😉
This week, our very own EBA team member Merate (@legsanddreads) is going local.  Since she's lived in NYC all of her life, we thought it would be cool for her to share the can't miss parties (aka fetes) happening in this vibrant city during the summer.  We've included links to ourchase tickets and/or learn more as we found them.  Enjoy!
********************************************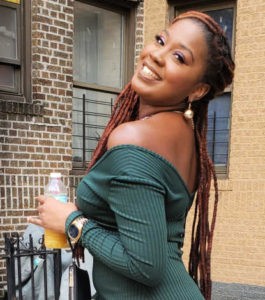 This is my favorite time of year. The sun is hot, food festivals and block parties lit, smorgasbord popping, and the people who normally hibernate in the winter are out and about bringing NYC alive. The activities are endless and one of my favorite things to do is to check out the many fetes that take place throughout the boroughs. 
While most of the parties take place in Brooklyn, in recent years there has been more broadening of fete locations to include Queens, Manhattan, and sometimes Long Island. No matter the location though, if you end up at the right fete you will have a time to remember. 
The events included on this list are sure to have you moving your waist with a drink in your hand as you sing out loud to your favorite soca or dancehall tune. I won't be missing out and I suggest you don't either!
July 27th– Posh: The Summer Day Party – This cool, sexy, and chic day party is an experience that gives you a variety of music with endless vibes. Presented by Sounds of Reality, Ro, and Powered by Phlee Posh they'll have you dancing and sipping your drink at a beautiful outdoor venue. Click here for tickets.
July 27th– Doh Fck Me Up: On D' Hudson – Brought to you by Mr. Doh fck meh up himself Freshhh Fitness, this beach wear boat ride will be pure bacchanal on the water. Come prepared to move your waist and jump up when Famalay plays! There's no standing around and holding up the ship walls at this fete. 
July 28th– Seasons – A rooftop party for the sophisticated feter! Seasons is brought to you by Lifestyle Events and never disappoints. Wukk up your waist and have a toast to life with the view of the Manhattan skyline in the distance. 
 July 28th– Fantasy All Inclusive: The Luau Edition – There are few all-inclusive fetes thrown in the New York area and Fantasy is one you do not want to skip! Thrown by promoters Age Ice and Lisa, Fantasy offers premium drinks and some of the most delicious food. Held in Queens every year this event never fails to disappoint. This year's theme makes me want to find a beautiful flowered dress, throw some flowers in my hair, and sip on a fruity cocktail!  For tickets, click here.
August 10th – Darker Than Black – Brought to you by Double Black Promotions and The Cru NYC, this all black boat ride is on its 7

th

year and never disappoints. A midnight boat ride that offers a complimentary buffet on board so you can make sure to start the night with a full belly. After you eat you will be sailing the Hudson to the best DJ's and dancing through the night to the sounds of soca and reggae music.  Tickets available here.
August 11th – Glasshouse NYC: Brunch'd – This ticket only event promises to provide a day of "whine, dine, and vibes" which I know they will not fail to deliver. Glasshouse offers a brunch experience with the complimentary buffet, discounted bottle prices when bundled tickets are purchased, and tons of good energy!  Click here for tickets.
August 17th– Doggie Paddle – An exclusive pool party that will only cater to 200 feters, you definitely want to find the perfect swimsuit and shades and arrive to have a time! The venue is a secret only released to ticket holders so make sure you have your ticket early.  
August 17th– Timeless Summer – Exclusive, lavish, stylish and unique are all words I would use to describe all of the events thrown by A-List Events. Timeless Summer has consistently been a not to miss summer event that not only gives you beautiful ambiance but endless vibes. Yes, the ladies may be in heels and the men in their best fits but this party is anything from stush.  For tickets, click here.
August 18th– Doubles and Suckabag – Year after year this boat ride continues to exceed all expectations. In the years past it has been a two boat, same vibe party but this year there's one huge ship for a bigger and better time! Brought to you by Daddy Griff and Frienz, they keep to theme by offering a free doubles upon entry to the boat as well as complimentary food on board.  Tickets available here.
August 24th– Pumpnation: Beached – Pumpnation events NEVER disappoint so although this is the first edition of Beached I know that it will be a can't miss event. No need to hunt for the perfect bikini as the dress code just calls for you to be your sexy, most chic self. If it's anything like the Pumpnation weekend that just passed in June, be prepared to dance and celebrate life with your crew!  Click here for tickets.
August 30th– Duck Work NYC – Scorch and Icebox entertainment gives you the perfect reason to play hooky from work and spend the beginning of Labor Day weekend on a boat whining and getting on. This lunch time cruise is the perfect start to a three day weekend full of fun and activities!  For tickets, click here.
August 31st– Tribe Ignite New York – One of the biggest carnival bands from Trinidad alongside Icebox Entertainment brings the heat to Brooklyn. This fete normally has a DJ lineup from all over the Caribbean that provides endless vibes from start to finish. From you step into the fete you will be dancing!  Tickets available here.
August 31st– Soca Brainwash – If you've been to Trinidad Carnival or Crop Over you've surely, at the very least, heard of this extravaganza (because party just isn't enough to describe SBW) DJ Private Ryan throws every year. His New York edition is no exception. Every year there's a new theme and this year is a play on Game of Thrones with the tagline of "Allyuh Winter Is Coming". There will be 3 different stages all with their own unique themes and music that will be played. With such variety I'm sure you will not be disappointed.  Click here for tickets.
September 1st– Sunny Side Up New York – I've personally been to Sunny Side Up year after year here in New York and I always leave dancing, smiling, and feeling great.  However, this year promises to be on another level with the Monk himself, Machel Montano performing! SSU offers patrons two sections, general and an all-inclusive penthouse ticket, which will both give you an experience like no other. For tickets, click here.
September 7th– Shhh…"The Cool Down" – Thrown by the promoter who brings the best New Year's day fete, Natalie, Shhh…The Cool Down is no doubt going to be the perfect way to end the summer party season here in NYC. This event is the companion to the Memorial Day fete of the same name that is held every year to start the summer off. It will be held in a beautiful outdoor garden that will close off the summer while getting you excited for the next season of feteing in the City!  Tickets available here.
**********************************************************
Hope you enjoyed that!  Consider your NYC itinerary for the rest of the summer set 😉
Now over to you: what events are you excited about checking out this summer (no matter where you are)?  Tell us in the comments below.
Til de next lime,
Esha and Tarik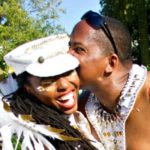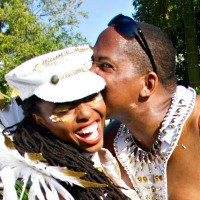 About us: Founders of Events by Ashé, a company that provides unique and life-changing Caribbean Experiences, Esha and Tarik are passionate about the Carnival lifestyle.  They even met during Trinidad Carnival back in 2006!  They are so passionate about Carnival that they created Ultimate Trinidad Carnival and Ultimate Crop Over to share these experiences with hundreds of clients around the world.  
To learn more, click the links below:
Or call us at (919) 697-8772
You may also like: