My July Faves
Hello!  It's your girl Esha here and although I'm a tad late, here are my July faves:
Edwin Yearwood
Of course, I always have to start with soca!  As I write this, I'm currently in Barbados with our clients for Ultimate Crop Over, Barbados' amazingly fun Carnival.  Intrigued?  Be sure to get on our mailing list so you can find out more about our 2020 trip once it launches.
Anywhooo, back to de music!  One of my all times fave soca music voices, Edwin Yearwood is back!  I have to tell you, when I first heard his song, I immediately recognized his voice and was excited, however I had to check my phone to make sure it was him.  Edwin has been out of the soca spotlight for quite some time although soca classics such as Oil Pumpin' and Yardie still get played at parties (fetes) to this day.
Here's one of my faves from him this year, Glue.  Hope you enjoy it too!
How to Make $100,000 Per Year in Passive Income and Travel the World: The Passive Income Guide to Wealth and Financial Freedom
If you've been following me for a while, then you know I'm an avid reader.  I've gotten back into non-fiction books recently and this one caught my eye in Audible as I was looking at new titles to add to my wish list.  After purchasing, I've already read it a few times and it's very informative.
This book is perfect for those looking to start a side hustle and/or looking for a business to start.  Don't misunderstand, passive income doesn't mean you don't work!  However, the passive income streams and ideas mentioned in this book give you a good place to get started.  Check it out here!
Mood Fabrics
*Sigh* I love Mood!  I have been lucky enough to visit their stores in LA and NY.  Recently, I was looking for fabric to make my Limerz Cruise outfit (pics to follow soon!)  Of course, this gave me the perfect excuse to turn to Mood (lol).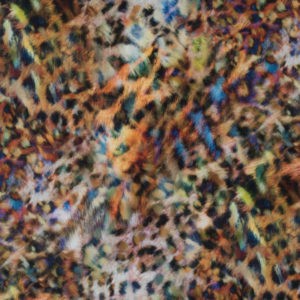 I found this wonderful animal print stretch fabric to make my swimsuit, and while I was there, I also purchased similar fabric in a beautiful mosaic print to make a swimsuit for my Monday wear for the Trinidad Carnival Parade in 2020.  Win!  See the links below for the fabric that I bought.
Blue stained glass print fabric
My Passion Planner
I've gotten many questions from friends and family about how I stay organized.  What I've learned over the years is, you're only as organized as your tools allow you to be.  You have to learn what works for me and use it consistently. 
And what works for me is my Passion Planner, along with Google Calendar and Evernote.  Never heard of Passion Planner?  Think of it like a notebook, dream journal, calendar and goal tracker all in 1 book.  I use mine on a daily basis to plan my day, week and month.  I also use it to track my projects on a weekly basis and check things off as I complete them.  There's lots of space throughout the planner and at the back to write, well, whatever you want!  There's also an academic version for your students out there. 
AND if you don't want to purchase one, you can even download it for free as a printable PDF.  I tried this before purchasing my first Passion Planner.  I printed off the pages in the PDF document and put them in a binder.  Once I realized that it was a good fit for me, I then purchased my first planner.  To learn more about Passion Planner, click here.
Taji's Natural Hair Salon
I love me some Taji's!  For all of you Naturalistas living in the Triangle area (Raleigh, Durham and Chapel Hill), then you'll love you some Taji's too!  They only do natural hair – braids, twists and locks reign supreme.  Since I'm someone who didn't visit a hairdresser for over 20 years, it would have to take an exceptional salon to bring me back!  Service with a smile, your appointment actually runs on time and a calming atmosphere has converted me.  Get you some Taji's; visit their website.
So these are my July Faves; better late than never right?  As I mentioned at the beginning of this blog, Ultimate Crop Over in Barbados is happening right now.  Make sure to contact us to get on our mailing list for 2020!
Til de next lime,
Esha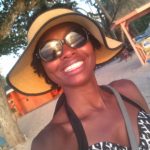 About Esha:  As an event planner with over 20 years of experience (whose been to 5 out of the 7 continents), Esha's helped professional women who don't have the time, energy, or resources to plan their own vacations so they can travel and enjoy unique, life-changing Caribbean experiences. Click the links below to learn more!
Or call us at (919) 697-8772
You may also like: