Friday Facebook Live: Self care for women
We made it to the end of another week!  It's your girl Esha here and this week on my Friday Facebook Live, I talked about self care for women.
Before I get into it, I hope you're well and safe in your part of the world and thank you for stopping by!
This topic was especially important for me since today is Juneteenth in the US.  Juneteenth is recognized in the African-American community as the "real date" when enslaved people were free, as opposed to the date of the Emancipation Proclamation which was 2 years earlier.
The word that came up for me during my meditation today was resilience, which called me to talk about self-care for women and its role in being resilient, especially during this time.
For more, check out my Facebook Live below.  I talk about some ways I've been practicing self-care in my own way.  Hopefully, it inspires you to do the same 😉
In case you're interested in events that can help you through this time, here are the links to what I mentioned in this Facebook live:
Next up: Travel Tuesday and we're taking you to Tobago!
Til de next lime,
Esha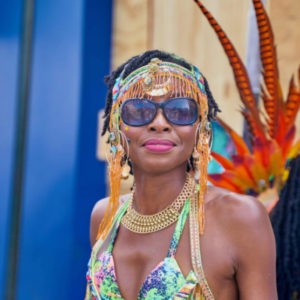 About Esha:  As a travel curator and event planner with over 20 years of experience (whose been to 5 out of the 7 continents), Esha's helped professional women who don't have the time, energy, or resources to plan their own vacations so they can travel and enjoy unique, life-changing Caribbean experiences. Click here to visit her website or the links below to learn more!
You may also like: