Our travel list – the September edition
Hi there!  Thank you for visiting our blog, Carnivalista Lifestyle.  We're welcoming September with our monthly travel list.  This travel list which is our monthly roundup of virtual events and in-person events to add to your travel bucket list.
Keep in mind all events on this list are in chronological order.  If you want to see our in-person events, you'll need to read on to the end of the travel list.
Here's what's coming up:
Friday Facebook Live with Esha
Every Friday at 12:30 pm EST, join Esha on Facebook as she goes live to spread a little positivity through what we're all grappling with right now.
Like our Ultimate Trinidad Carnival Facebook page to get notified every Friday when she's live!
Cooking with Esha: Jerk-ish chicken and sides
Let's go to Jamaica!  Cook along to create Jerk-ish chicken and other savory sides.
You'll be provided with a recipe, ingredient list and be ready to cook the meal live with Esha on Zoom.
Date: Sunday Sept 27, 2020 at 1:30 pm EST
Learn how to join this event by clicking here.
Soca love 103 Live!
A live soca music session anyone?  Yes please!
If you:

Know nothing about soca music, know a little about soca music or are a soca junkie, this is the event you won't want to miss!
Don't miss listening to soca music aka "the happiest music in the world" (in Esha's mind anyway) 🙂
Soca 101 is little history, a few surprises and a lot of sweet soca music.

You won't regret adding this event to your checklist.  Listening to soca music is like taking a vacay in your mind, any time you want!
Date: Wednesday Sept 16, 2020 at 12:30 pm EST
You must be an Ultimate Insiders+ member to get access to this event.
Carnivalista In Love Program
Our Staycation Series
Another EPIC online experience is about to come your way!  Our Staycation Series will take your "stay-cay" to the next level – we guarantee it.
Featuring fully guided, themed and hosted Staycation experiences such as:

Trinidad Carnival Staycation
Staycation essentials for essential workers
Destination Staycations in Barbados and Jamaica

Your Staycation of choice wil include your:

Live and hosted events embedded in your staycation that you can attend with others around the world
Themed food and drinks to enhance your staycation (food delivery where available)
Care package delivered to your home
Guides and step-by-step checklists to get "stay-cay" ready

More details and pricing to come very soon.  Get on our mailing list to get the launch delievered to your inbox – click here!
Ultimate Crop Over 2021
Crop Over, aka Barbados' amazing Carnival, aka "de sweetest summer festival" can be taken off your travel bucket list without you doing any of the work!
Experience a taste of the good life with a fine dining experience, partying on the beautiful Caribbean Sea, being a VIP in full costume at the Kadooment Parade and getting dutty at Foreday Morning.
The bonus?  You don't have to plan any of it!  And…8 are rooms left!
5-night Premium Experience: travel dates of Thursday July 30 to Tuesday Aug 4, 2021
Easy Payment Plan is available from October 2020 to May 2021.  Plus if you book an Early Feter Special, you'll get a FREE frontline costume upgrade and save 10% off your package and any other Upgrades.
Registration is happening right now!  Grab your spot before it's gone.
 Eat, Dance, Travel: Jamaica 2021
Join us in beautiful Jamaica to eat, dance and travel your way through this wonderful island.
Even if you've been there before, we guarantee you've never seen it like this!  We'll handle all of the coordination; you show up at the airport.
Travel dates of Thurs Oct 21 to Mon Oct 25, 2021
Grab our One Love Special to save 10% (limited quantities avaialble) or take advantage of our Easy Payment Plan with just a $150 deposit.
Registration is now open, so add it to your travel checklist!  Click here for all of the details.
Ultimate Trinidad Carnival 2022
Unfortunately we decided to cancel Ultimate Trinidad Carnival 2021 for the safety of our clients and our Ambassadors.
The ultimate travel bucket list trip that started it all is about to be launched…
We'll be launching Ultimate Trinidad Carnival 2022 at the end of September, so stay tuned!
Want to be in the know about any of our future events?  Click here to sign up for our mailing list – it's free.
Stay safe and well…
Til de next lime,
Esha and Tarik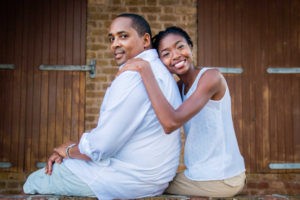 About Esha and Tarik:  Founders of Events by Ashé, a company that provides unique and life-changing Caribbean Experiences, Esha and Tarik are passionate about the Carnival lifestyle.  They even met during Trinidad Carnival back in 2006!  They are so passionate about Carnival that they created Ultimate Trinidad Carnival and Ultimate Crop Over to share these experiences with hundreds of clients around the world.  Click the links below to learn more!
Or call us at (919) 697-8772
You may also like: