Friday Facebook Live: 3 meal planning tips and upcoming events
Welcome to our blog Carnivalista Lifestyle which is a blog about travel, food and of course, Carnival!  It's your girl Esha here and I'm passionate about helping busy, professional women discover new cultures, attract what they want, love themselves and be comfortable in their own skin.  My Friday Facebook Live today was all about meal planning tips and I shared a few new events on our radar.
As an event planner for over 20 years, I've been able to use some of my planning skills in the kitchen for my meal planning.  Cooking is a wonderful creative outlet for me.  I love to share my love of food and my Caribbean heritage through food!  It's one of the things that brings joy to my life.
I hope you're able to use my tips to make meal planning easier for you.  Step away from de takeout!  
Mentioned in this video:
Travel Ambassador webinar.  If you have a group of 10 or more to go with us to Trinidad Carnival, Barbados Carnival or Eat, Dance, Travel: Jamaica, join us on Sat Oct 17!  Click here to register.
Live and Let Go Women's Virtual Summit 2020.  Free to attend.  Join me and 15 other women as we talk about what we did to overcome traumatic experiences in our lives.  Grab your spot here.
12 days of Caribbean Cooking event.  12 days of cooking with Caribbean chefs as they share their Christmas and holiday dishes?  Yes, please!  Get on our mailing list for more information as it's released – click here.
Now over to you: Comment below with your meal planning tips!
Til de next lime,
Esha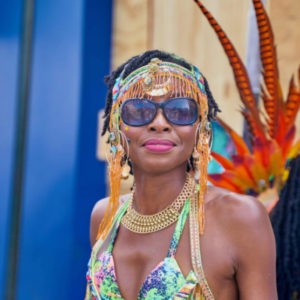 About Esha:  As an event planner with over 20 years of experience (whose been to 5 out of the 7 continents), Esha's helped professional women who don't have the time, energy, or resources to plan their own vacations so they can travel and enjoy unique, life-changing Caribbean experiences. Click the links below to learn more!
You may also like: