Friday Facebook Live: 3 reasons to join Trinidad Carnival Stay-cay | Staycation ideas
Good day to you!  It's your girl Esha here.  Welcome to our blog Carnivalista Lifestyle, our blog where we help busy, professional women discover new cultures, attract what they want, love themselves and be comfortable in their own skin.  My Friday Facebook Live this week was about one of our upcoming events, Trinidad Carnival Stay-cay.  If you need staycation ideas, then watch the video below:
3 reasons why you need to join me at Trinidad Carnival Stay-cay
Reason #1: Par-tay with a purpose
As I mentioned in the video, I took a page from the recently held OneYard event which raised money to support the ongoing virtual education of Caribbean youth.  A great staycation idea is to plan a virtual fundraiser to give back during this stressful time.
Trinidad Carnival Stay-cay is on a micro scale, however this event will support the virtual learning efforts of the Heritage Children's Centre in Tobago.  Perhaps your next question is: where is Tobago?  Tobago is located all the way at the end of the Caribbean chain of islands, right off the coast of South America.  The Heritage Children's Centre is 1 of 3 schools in Tobago that teach kids with special needs.
The school is a non-profit organization that's owned by my Mom, known as Ms. Lyn by the parents and students.  It's always been my Mom's dream to open a school and she did that!
Since the pandemic, the Centre moved to virtual learning to keep the developmental skills of the Angels – my mom's name for her kids – on track.  However, most of the kids don't have the resources they need to participate fully.  Their parents are trying the best they can with personal cell phones in the absence of computers, laptops or tablets being available.
My goal is to send 10 tablets to help with the Angels' learning.  They really are amazing kids with caring and dedicated teachers who are continuing this important work even during a pandemic.
As if reason #1 wasn't enough, let's go to reason #2 that you should attend Trinidad Carnival Stay-cay!
Reason #2: Yuh need a party
Honestly, I can't think of anyone right now who doesn't need to shake a little something.  Seriously though, since March we've all been knocked for several loops.  I know I need to shake it all off, laugh a lot, drink a few drinks and connect with all of you.  And a virtual party is a great staycation idea for anyone right now.
Speaking of drinks, when you register for the Trinidad Carnival Stay-cay, you'll get a top secret rum punch recipe AND our recipe for Trini bake and shark.  Who says you can't have your own all-inclusive party at home?  I know I will!  Let's move on to reason #3 to attend the Trinidad Carnival Stay-cay.
Reason #3: It's going to be my birthday celebration
You gotta come celebrate my birthday with me!  Although my birthday is on Friday Nov 13, Trinidad Carnival Stay-cay will be my official birthday celebration on Saturday Nov 14.  I personally wanted a party and now I'm getting a party with all of you, pandemic and all!
And to make it even more fun, I'm going to wear my feathers, dust off my Fete Kup and highly encourage all of you to do the same.  This event will be a costume party, so wear your own feathers and whatever costume pieces you have at home or just do your Carnival makeup.  Whatever you do, make it fun and bring it come!  We'll be fetein' as de Trinis say!  There will be a live DJ spinning sweet soca music for all of us to dance de night away.
Let me tell you about the bonuses you'll get when you register for Trinidad Carnival Stay-Cay:
The 1st 25 people who register for this pay what you can event will get a free virtual Zumba class with Erica Dixon as my personal gift to you.  This cost will not come out of the funds for the Heritage Children's Centre.
Everyone will get a virtual Carnivalista Goodie Bag which will be a great help to you whenever you're ready to travel again!  Plus…
1 month of Ultimate Insiders+ free: this is our monthly membership with loads of content including Caribbean Virtual Vacations, Caribbean cooking classes, Soca love listening sessions and other resources for you to enjoy your staycation even more.  AND…
A Virtual Trinidad Carnival Stay-cay kit with rum punch and bake and shark recipes plus much more!
Now over to you: Grab your spot at our Trinidad Carnival Stay-cay today!  Go to https://www.eventbrite.com/e/120442818713 right now! 
See yuh dey…
Til de next lime,
Esha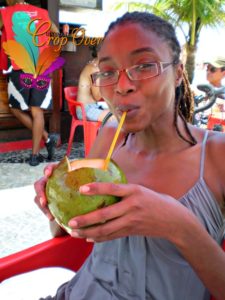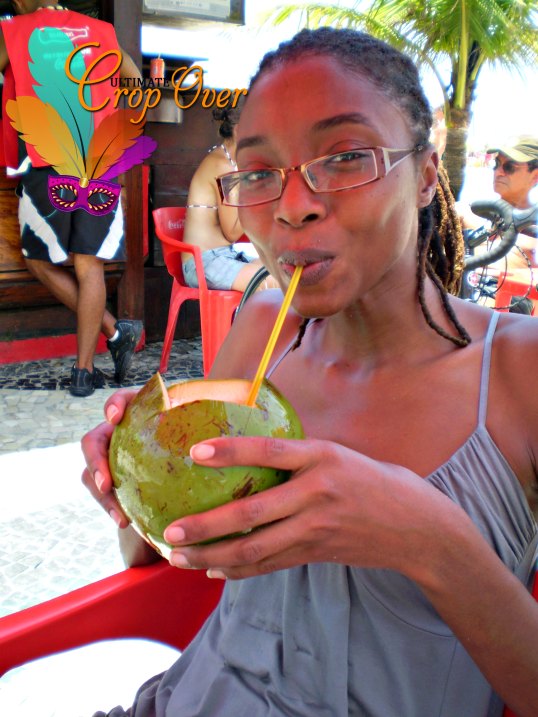 About Esha:  As an event planner and travel curator with over 20 years of experience (whose been to 5 out of the 7 continents), Esha's helped professional women who don't have the time, energy, or resources to plan their own vacations so they can travel and enjoy unique, life-changing Caribbean experiences. Click the links below to learn more!
You may also like: