My Staycation
Hi there!  It's your girl Esha here.  Thanks for stopping by our blog!  And this week, I'm taking your along with me to experience my recent staycation.
What's a staycation?
In case you're not familiar with the word, in a nutshell, a staycation or a "stay-cay" is a vacation at home.  And since I've been more deliberate about taking my vacation days as an entrepreneur (and travel is out of the question), staycation it is!
To make it a little more fun, I made it a Caribbean themed stay-cay.  Check out the video below to get some staycation ideas and see what I did!
Here are the staycation recipes mentioned in the video!
Welcome drink
1 cup of watermelon
1/4 cup of fresh mint leaves
Juice of half a lime
1 oz of tequila (or 2 ozs if you like!)
Combine the watermelon, mint and lime juice in a blender.  Blend until smooth.  Pour blender contents into a glass with the ice and the tequila.  Stir to combine and enjoy!
Carnivalista smoothie
1/2 cup of fresh papaya cubes
1/2 cup of fresh pineapple cubes
1/2 tsp of cinammon
Juice of half a lemon
1/2 cup of almond milk or other nut milk
Combine all ingredients in the blender.  Blend until smooth.  Add more almond milk to your desired consistency.  Enjoy!
Also…
I hope this vlog gave you some staycation ideas!
And…if planning your own staycation has you feeling overwhelmed, feel free to leave me a question (or two) below.  Or maybe you're tired of staycationing and you're ready to travel?  Then visit our website to leanr about our group trips where all you need to do pack and show up.  We'll handle the rest!  Click here to visit our website.
Thanks for reading and as always…
Til de next lime,
Esha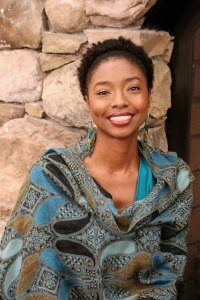 About Esha:  As a travel curator and event planner with over 20 years of experience (whose been to 5 out of the 7 continents), Esha's helped professional women who don't have the time, energy, or resources to plan their own vacations so they can travel and enjoy unique, life-changing Caribbean experiences. Click the links below to learn more!
You may also like: