How Caribbean sayings changed my life!
Hi there!  Come eeeeen!  It's your girl Esha here and welcome to our Carnivalista Lifestyle Blog, where we help busy, professional women discover new cultures, attract what they want, love themselves and be comfortable in their own skin.  I'm a little late with sharing this video (today is Tuesday and it was shot live on Friday – *sigh*), however it was all about Caribbean sayings and how they changed my life!
Curious?  Take a quick watch below:
Mentioned in the video:
Thinking about refreshing your vision for your life?  Many of us are doing that, given the last year and it also being halfway through 2021!  If this is you, then grab a few of your friends and check out my girl, Nefateria!  She conducts Virtual Vision Board workshops for groups.  Find out more; click here.
For more Caribbean sayings, why not get a copy of my book, Carnivalista Lifestyle?  Part love story, part life lessons, all Caribbean, it's a super short, fun read; perfect for the long summer days ahead.  And it's available on Amazon – click here.
Now over to you: What are your fave sayings (Caribbean or not)?  Tell me below in the comments okay?
Til de next lime,
Esha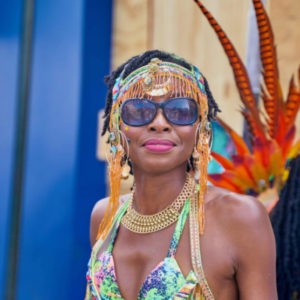 About Esha:  As an event planner and travel curator with over 20 years of experience (whose been to 5 out of the 7 continents), Esha's helped professional women who don't have the time, energy, or resources to plan their own vacations so they can travel and enjoy unique, life-changing Caribbean experiences.  You can visit her website for more information or click the links below to learn more!
You may also like: