How to Make Good Choices
Hello!  Come eeeeen!  It's your girl Esha here and welcome to our Carnivalista Lifestyle Blog, a blog about travel, food, getting your life together and the Caribbean Carnival culture.  And if the pandemic has left you feeling stuck and little indecisive about what/where to go next, then my live today was all about how to make good choices.
Ready to get your choices in order?  Tek a watch below:
Here's what I mentioned in the video, How to make good choices:
Now over to you: What's your best tip for making good choices in your life?  Leave me a comment below.
Til de next lime,
Esha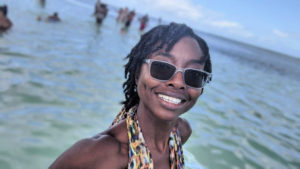 About Esha:  As an event planner and travel curator with over 20 years of experience (whose been to 5 out of the 7 continents), Esha's helped professional women who don't have the time, energy, or resources to plan their own vacations so they can travel and enjoy unique, life-changing Caribbean experiences.  You can visit her website for more information or click the links below to learn more!
You may also like: