Our Barbados Island Getaway – live!
Hello and come eeeeen!  It's your girl Esha here and welcome to our blog.  Carnivalista Lifestyle is a blog about travel, food, getting your life together and de Caribbean Carnival culture.  And I'm baaaack!  From Barbados island travel, that is. We had so much fun! I was in this little slice of paradise for 11 days with a handful of clients who wanted to see Barbados even though Crop Over events were not happening.
And see Barbados we did.
If you want 10 reasons to get to Barbados, then I have quite a few live videos for you that I filmed there…
Just for you.
Yep! They're quite short (no more than 3 minutes each) and are readily available for you in a YouTube playlist.
Check them out below:
And if watching any of these videos is giving you FOMO…
No worries. You can join us for the next Ultimate Crop Over!
Visit our website today to see package details; click here.
Now over to you: Based on my Barbados videos, what would you most like to see there? Leave me a comment below!
Thanks for reading and as always…
Til de next lime,
Esha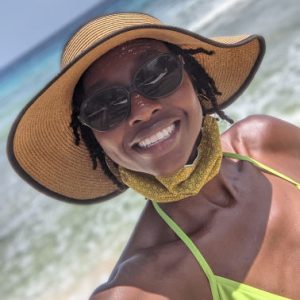 About Esha:  As an event planner and travel curator with over 20 years of experience (whose been to 5 out of the 7 continents), Esha's helped professional women who don't have the time, energy, or resources to plan their own vacations so they can travel and enjoy unique, life-changing Caribbean experiences.  You can visit her website for more information or click the links below to learn more!
You may also like: