Ultimate Trinidad Carnival 2024 is LIVE!
Leh we go! You've been asking for them…our Ultimate Trinidad Carnival 2024 packages, that is.
Let's get started with a short video about Ultimate Trinidad Carnival. Enjoy!
Now you're in the partying mood, here are a few things to note:
Our website is live with our Ultimate Trinidad Carnival 2024 package details, pricing and FAQs ONLY. You'll be able to book your spot on January 31.
That being said, we strongly recommend that you book on January 31. Since April 2022, there have been so many people asking about our 2024 packages. Ummmm yeah. Get yuhself in order to book on opening day; we warned yuh! Packages will be sold on a 1st come, 1st served basis and Ultimate Trinidad Carnival is an annually SOLD OUT experience.
Join us on January 27 for our Ultimate Trinidad Carnival 2024 Webinar. Esha will talk through the highlights of our packages and take all your questions live. Registration is required to attend; click here.
When registration opens on January 31, you're only considered "booked" if you've completed (1) a registration form and (2) your payment. Please ensure your roommate completes their registration within 48 hours of yours; otherwise your room will be released.
Our packages are single and double occupancy only. Please note: we're only able to do roommate matching in rooms with 2 queen beds.
We're offering a Paid-in-full option where you can save 10% OR an Easy Payment Plan. Our Easy Payment Plan option will require a $600 deposit. You'll then make monthly payments until your package is paid in full by Dec 31.
Ready to check out our packages? Click here to visit our website.
If you're a registered Travel Affiliate, then please share your dedicated link with your audience so they can see our 2024 packages.
Now over to you:
Got questions about our Ultimate Trinidad Carnival Experience? Leave them below!
Til de next lime,
Esha and Tarik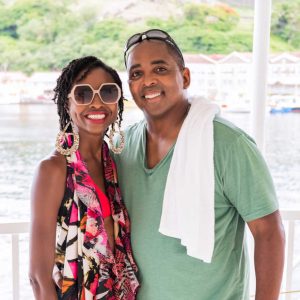 About Esha and Tarik: Founders of Events by Ashé, a company that provides unique and life-changing Caribbean Experiences, Esha and Tarik are passionate about the Carnival lifestyle. They even met during Trinidad Carnival back in 2006! They are so passionate about Carnival that they created Ultimate Trinidad Carnival and Ultimate Crop Over to share these experiences with hundreds of clients around the world. Visit their website by clicking here or click the links below to learn more!
You may also like: