Trinidad Carnival: February 12-17, 2021 About Black Travel Movement Trinidad Carnival 2021
We made the unfortunate decision to cancel the Black Travel Movement Trinidad Carnival 2021 experience.
This decision hasn't been an easy one to make, however we think it is the best decision for our clients' safety, the safety of the Events by Ashé team and for our business.
All registered clients have been communicated with and offered the option of a full refund or to travel with us to Barbados Carnival 2021, Eat, Dance Travel: Jamaica 2021 or Trinidad Carnival 2022.
Our Ultimate Trinidad Carnival 2022 packages have been released; click here to check them out!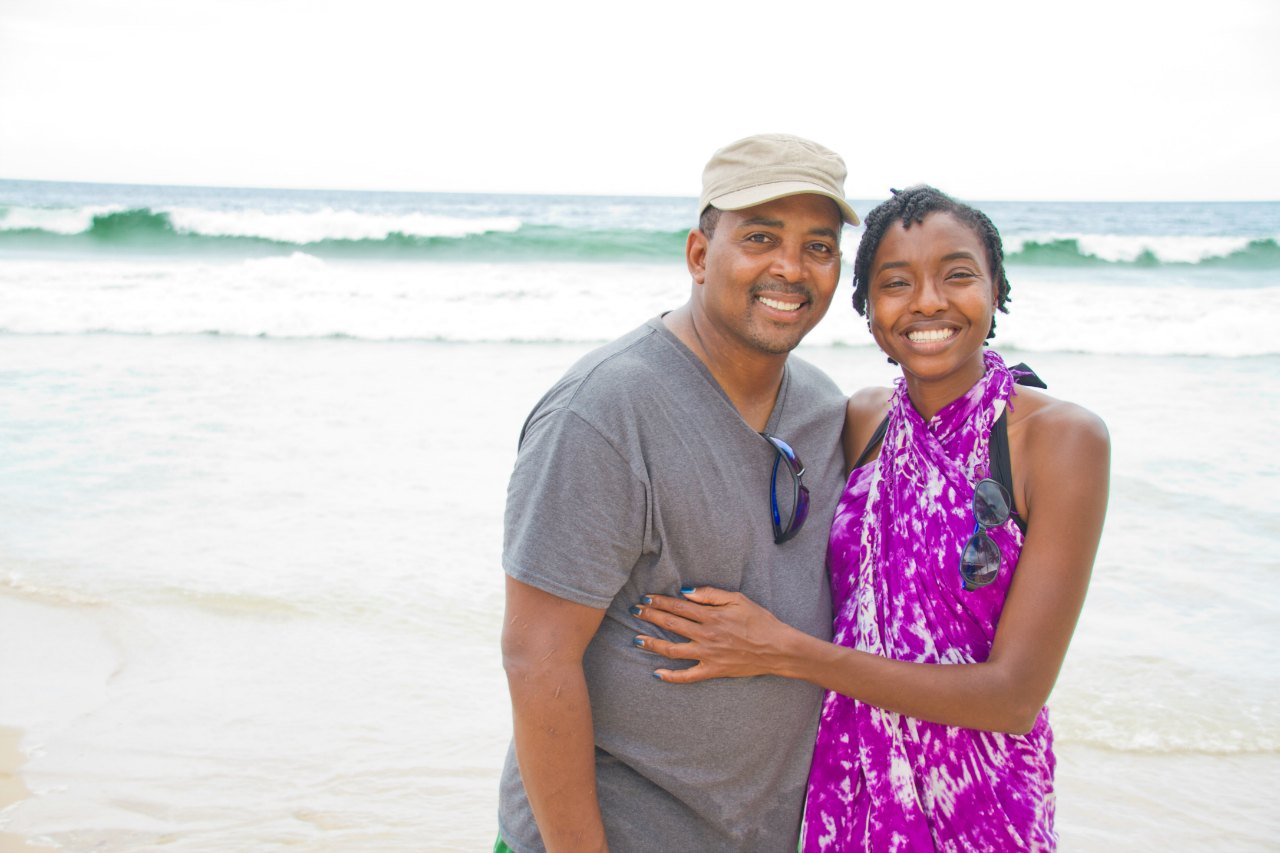 About Ultimate Trinidad Carnival
We're Esha and Tarik Davis, founders of Events by Ashé and operators of Ultimate Trinidad Carnival.
We met during Trinidad Carnival in 2006 while playing mas.  Yes, we were both in full costume!  
Once we started dating, we talked about our first Trinidad Carnivals.  That's when we realized that there were others out there like us who wanted to experience this amazing festival, but were unsure how to get party tickets, a costume or even secure a safe place to stay in a foreign country.
That's when our 1st Experience, Ultimate Trinidad Carnival was born.  Ultimate Crop Over and Eat, Dance, Travel: Jamaica soon followed!
With us, there's no planning or coordination required from your end.  All you have to do is buy your flight, pack and show up at the airport!  We'll handle the rest.
You can also call/text us at (919) 697-8772 with any questions