Ultimate Girls Getaway
Preparing For Love Edition
By Black Women, For Black Women
Limited spots available
Grab your girls getaway spot today!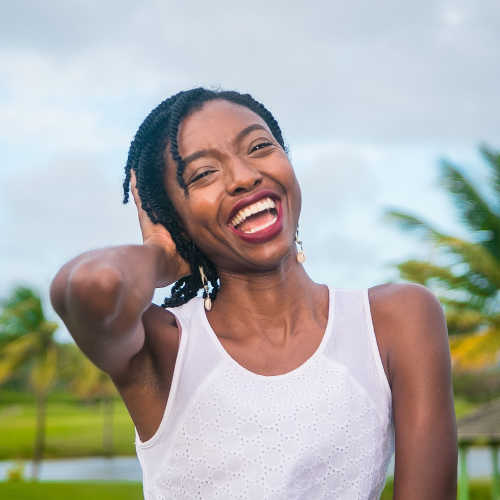 Hey, it's your girl Esha!
In 2005, I was at a crossroad in my life.
I had to "tek" a moment & consider two options – stay in a failing relationship or choose myself.
I chose me!
So, I stepped out on faith, got honest & got my stuff together.
I created the life I needed & attracted the love I wanted.
I did the work.
I want to teach you to do the same!
Introducing Ultimate Girls Getaway:
Reclaiming
Our
Narrative & Creating Love on
Our
Terms
Society wants us to believe that black women can't be in healthy, loving relationships — that's not true.
The Ultimate Girls Getaway is flipping that tired script! My co-host, recently married, Sabriya Charles, and I have curated the ultimate curriculum to help you get the love you want!
OBJECTIVES
Learn to identify limiting beliefs & heal to increase your chances of meeting a great guy

Acquire techniques to attract love to your life

easily

Enhance

your communication skills to speak effectively, confidently & comfortably to men

Define love on your terms
PURPOSE
To

unite

professional single & married black women, empowering them to create their optimal reality

Form a Community – we know each other's struggles in love & life, so we are qualified to help each other —

For Black Women, by Black Women (and Sisters Helping Sisters)

Do the Work – we go there! We face the truths within to come out on the other side free & ready to live the life of our dreams!
Ultimate Girls Getaway Package Inclusions
Three-night Premium Experience in the majestic Turks & Caicos islands from Friday Nov 4 – Monday Nov 7, 2022
An Oceanview Junior Suite in TripAdvisor's 2021 Traveler's Choice & Hotels.com's Loved By Guests Awards all-suite resort, The Sands at Grace Bay
A Grown and Sexy in Red Welcome Reception and beverage upon arrival
Knowledge-filled half-day sessions with me, Esha Herbert-Davis, and my co-host Sabriya Charles, Founder of Project Passport
Private cooking class, Pretty in Pink Champagne cruise with a photoshoot, plus a culminating Sunrise Celebration Ceremony
Elegant dining at the resort's Hemingway's Restaurant (most meals are included)

Air-conditioned ground transportation including, round-trip airport transfers and to all retreat excursions

Not included: Round trip airfare to Turks and Caicos from your home NOR your personal expenses (spending money)
3-night Premium Experience
Paid in full:
$2,676 US
Easy Payment Plan:
$2,817 US
$500 deposit plus 3 payments of $772
(Aug 2022 to Oct 2022)
3-night Premium Experience plus
1 -night Upgrade
Paid in full:
$3,415 US
Easy Payment Plan:
$3,596 US
$500 deposit plus 3 payments of $1032
(Aug 2022 to Oct 2022)
Oh, There's More…Your Pre-Retreat Sessions
The girls getaway work begins
before
we get to Turks & Caicos
LIVE solution-focused virtual sessions with me & Sabriya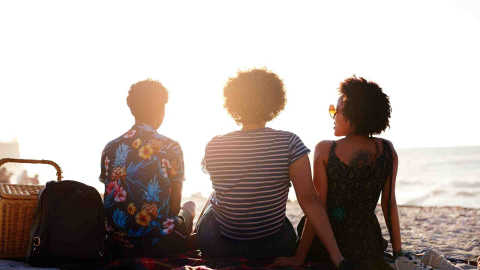 Module #1: The Beginning
August 2022
Meet your fellow retreat attendees

Honestly self-assess your current love life

Create your solution-based action plan fueled by your goals and dreams
Module #2: Assessing Your Needs
September 2022
Determine your values & non-negotiable factors and discover why they are important to you

Learn how these vital factors affect what you want in a guy

Most importantly, learn if these factors are helping or hindering your progress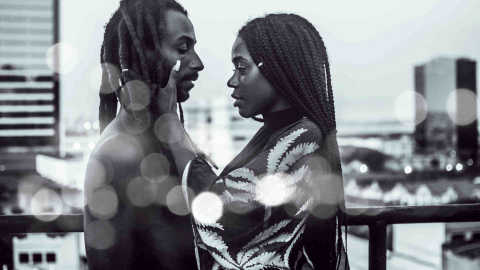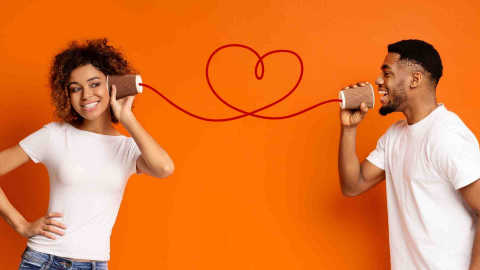 Module #3: Your Ultimate Partner
October 2022
Create your list of what you want in a partner

Assess if your list is realistic

Take a deep look inward to determine if you possess the qualities that you seek in a partner
Module #4: Are You Ready?
October 2022
Are you truly ready to release limiting beliefs to align with love?

Take inventory of your inner thoughts to determine if they are holding you back in finding love.

After facing these, you will be ready to heal by going deeper at the Ultimate Girls Getaway!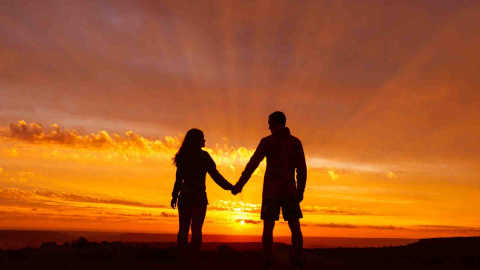 And There Are Ultimate Girls Getaway Bonuses!
Lifetime Access to Educational Resources
"You Are Enough" and "From Bachelorette to in Love"
Ultimate Girls Getaway Self-Care Kit delivered directly to your home!
Free Self-Love Tee when you register with your bestie
Ultimate Girls Getaway PRE-Experience workbook
A signed copy of my book, Carnivalista Lifestyle: Joyous Self-Development for Hard Working Professionals and Entrepreneurs
Customized worksheets & other materials delivered directly to your inbox!
Social Proof
Here's what Past Attendees Have to Say!
"The trip was very well organized. It was worth the money I paid. [With] me being a planner/organizer, paying attention to detail and as a professional, I really liked how everything was laid out and I had no worries."
"I loved the fact that I had someone else do all the ground work and didn't have to arrange anything myself. As a seasoned traveler I would normally make all my personal arrangements…I had a fantastic experience!"
Meet My Co-Host Sabriya Charles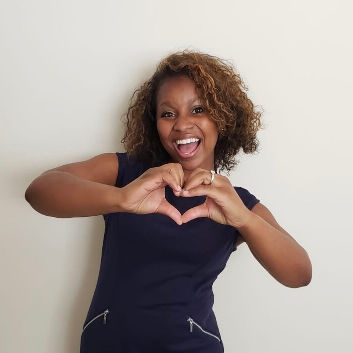 Sabriya Charles
Founder + Life Discovery Expert, Project Passport LLC
An award-winning founder of innovative, proactive wellness services, Sabriya's passion is helping individuals reach their greatest capacities.
She does this by encouraging them to pursue their goals and aspirations through unique virtual and travel retreats.
Additionally, she is certified in Life Purpose Coaching, CBT Coaching, Mindfulness Coaching and North Carolina State University Alum.
Love was an interesting journey for Sabriya, but she learned so much along the way when creating a life with someone else.
She grew with her partner to build a relationship hinged on communication, flexibility, and support, all keys to maintaining a healthy partnership.
She wants to help other women find their success in relationships!
More Social Proof
About working with us!
"
Sabriya is one of those people that just radiates joy and her positivity and her passion for helping others reach their full potential and live a life they love is infectious. After just a couple hours of talking I left with a whole new perspective on the path I want for my life. Sabriya truly cares about people, complete strangers, and believes that we all deserve to live our best lives. I'm so glad our paths crossed again. Everyone needs a Sabriya in their life!
"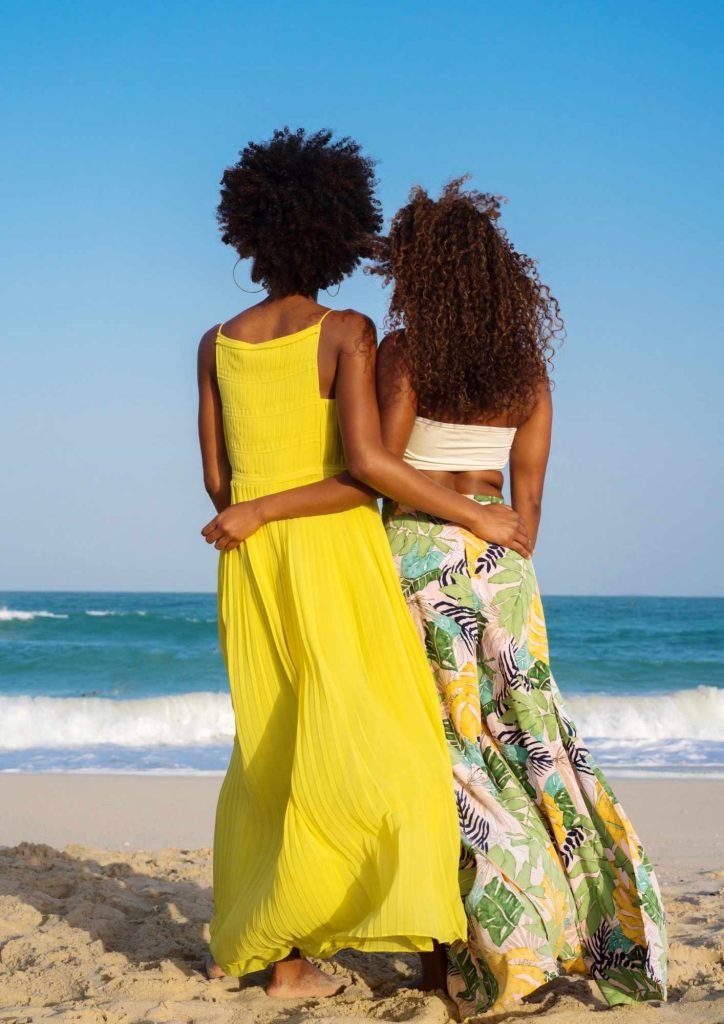 FAQs about Ultimate Girls Getaway
I'll be traveling alone. Can you find a roommate for me?
If you're traveling alone, this is the retreat for you! Our accommodation provider only provides suites with queen or king beds, so you don't have to share your room. This will give you the space to decompress and really absorb what you've learned each day.
As such, all pricing listed on our website is for SINGLE occupancy accommodations.
What are the current travel restrictions of Ultimate Girls Getaway?
Turks and Caicos is open for tourism! There's no quarantine needed on arrival.
All travelers aged 18 and above must be fully vaccinated against COVID-19 to enter the Turks and Caicos. The requirement for pre-travel authorization (TCI Assured) is no longer required. The requirement for travel insurance and a negative COVID-19 test has also been dropped.
Your vaccination status will be checked by your airline at check-in and on arrival in the Turks and Caicos by immigration officials.
Please know we'll continue to monitor the entry requirements and will advise all registered travellers as we get closer to Ultimate Girls Getaway in November 2022.
How do I register more than 1 person?
If you and your bestie are traveling to experience Ultimate Girls Getaway, each of you will need to register yourself in our
registration form
.
After completing our registration form, click submit and you'll be directed to PayPal to make your payment. After we receive your payment, you'll be sent a confirmation email of your registration.
Registrations will not be confirmed without payment AND a completed registration form per person.
Are flights included in your Ultimate Girls Getaway packages?
Your flight is not included in our 3-night Premium Experience. The airport code to book your flight is PLS.
Please note that only participants who have been fully vaccinated will be allowed to enter Turks and Caicos at this time.
A valid passport will be required to enter your destination. Also, please double check to ensure that your passport does not expire within 6 months of your travel date.
What's your refund policy?
Should you provide written notice to Events by Ashé of your Ultimate Girls Getaway cancellation, our refund policy is:
On or before April 30, 2022, you will receive a refund of 50% of the payment you made for the trip;
Between May 1, 2022 and June 30, 2022, you will receive a refund of 25% of the payment you made for the trip; or
On or after July 1, 2022, you will not receive a refund in any amount.
Please note: the refund amount is based upon the sale price of the trip and does not include any transaction or other related fees.
Should your account not be in good standing (i.e. 1 missed payment or more), you are not eligible for refund payments of ANY amount.
We have also noted any further applicable terms and conditions. They're all contained within our registration form. See them by clicking here.
Are the prices listed per person?
Yes, the prices listed on our website are per person, single occupancy in US dollars.
(1) Connect With Us On All Social Media Outlets
(3) Share This Page With a Friend or Sister Who Could Benefit From This Retreat
Get in touch about Ultimate Girls Getaway
Contact us via our form below or call/text us at (919) 697-8772
We'll also send you our virtual Carnivalista Goodie Bag and checklist(s) depending on what you're interested in.