My May faves
Thanks for coming by Carnivalista Lifestyle…it's your girl Esha here.
I can't believe it's already the end of May and in honor of this fabulous month, I'm sharing my faves in the areas of travel, food and music.  You know, the Carnivalista Lifestyle!  🙂
I have 5 products, services and other things that I really, really liked this month, so let me share them with you.
Closer by Patrice Roberts and V'ghn
As we gear up for Ultimate Crop Over (if you didn't know, this is Barbados' amazing carnival), the new soca releases are finally rolling in!  I've had a few songs on repeat, but this one is my fave by far so, of course, I had to share it with you.  I think Patrice and V'ghn's voices blend really well and the vibe on this track is fun and laid back at the same time.  I'm sure this one will be in heavy rotation during the Crop Over season.
Eat, Dance, Travel
I'm still basking in the glow of our very first Eat, Dance, Travel networking event!  In case you didn't know, Eat, Dance, Travel is a monthly luncheon event where we gather people who love great food, dancing and globetrotting (or learning about globetrotting).  At the event we had a real life congo line, to the original conga line song – Bump and Wine – plus amazing food from Souly Vegan, it all fulfilled my intention that I set when I conceived this event – to have fun!
This month's meeting topic was solo travel and our panel of experts shared so many great tips that I used them to create our Carnivalista Goodie Bag!  To get this delivered to your inbox, complete our "contact us" form: click here.
Born a crime
This book has been on my reading list for some time, and I finally had the chance to get it on Audible.  If you've been following me for a while, you know as a busy mompreneur, I don't have the time to read physical books.  I do however, listen to audiobooks every chance I get.  Whether it be on the way to run errands, shuttling my son to and from daycare, or going to meetings, my audiobook of choice is always playing away.  I made the decision a couple of months ago to get back into fiction, and dove right into Born a Crime.
I loved this book!  Trevor's story is fascinating.  Hearing about the ins and outs of apartheid and its effects on his family, friends and on him was like visiting a different world every time I listened to this book.  It's read in his own voice too, so he was able to bring lightness and humor to his, at times, heartwrenching story.  More than that though, Trevor discusses in a matter-of-fact way, some serious real-life issues such as alcoholism, racism and classism.  All in all, it's a great read and I highly recommend it – click here to check it out on Audible.  Also, below is a short interview with Trevor Noah with Stephen Colbert talking about his book.
Pick Up Limes
In my unending quest for new recipes, every once in a while, I turn to YouTube.  The channel that popped up for me recently that I really like is Pick Up Limes.  I've already made a few of the recipes from this channel and I love them.  They're sure to become staples and I'm looking forward to making even more!
Think and grow rich
And last, but certainly not least, I started re-reading Think and Grow Rich.  Off and on over the past 6 years, I've revisited this book, which is the 2nd best-selling personal development book of all time.  In 2013, I completed a Mastermind with TGR guru Leslie Flowers and am really excited to currently be going through her 8-week intensive course.  This is a quick and guided study of the book, chapter by chapter and we meet virtually weekly to discuss the material.  I'm about 3 weeks in and this course has been so helpful in re-discovering and digesting the material; it's been great.  A great way to stay in the know about Leslie's offerings and get daily hits of inspiration is to join her Facebook group, One Woman's Voice – click here.  For your audiobook copy of TGR, click here.
And there you have it, my May faves.  Hope you learned/found something new to check out!
Now over to you: what are you loving this month?  Comment below!
Til de next lime,
Esha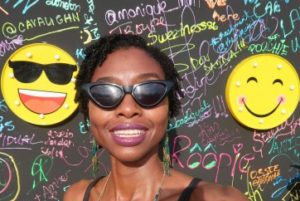 About Esha:  As an event planner and travel curator with over 20 years of experience (whose been to 5 out of the 7 continents), Esha's helped professional women who don't have the time, energy, or resources to plan their own vacations so they can travel and enjoy unique, life-changing Caribbean experiences. Visit our website or click the links below to learn more!
You may also like: