Eat, Dance, Travel ~ making Jerk chicken (part 2)
Hope you enjoy your read here with me, your girl, Esha.
Let's get into part 2 of my 3-part Eat, Dance, Travel: Jamaica series where I'm making Jerk(ish) chicken and fried plantain!
Hope that was fun for you to watch!  Part 3 is coming very soon!
Are you thinking about joining us for Eat, Dance, Travel: Jamaica?  Awesome – we'd love to have you!  Be sure to join our mailing list in the meantime so you can get all of the details as soon as they're ready – click here to contact us.
Til de next lime,
Esha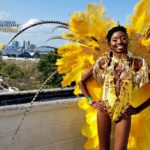 About Esha:  As an event planner with over 20 years of experience (whose been to 5 out of the 7 continents), Esha's helped professional women who don't have the time, energy, or resources to plan their own vacations so they can travel and enjoy unique, life-changing Caribbean experiences. Click the links below to learn more!
Or call us at (919) 697-8772
You may also like: