Ultimate Trinidad Carnival vs. planning Trinidad Carnival yourself
Thanks for stopping by our blog!  This one is short and sweet.  In case you were thinking of planning your own Trinidad Carnival trip, here's the skinny:
It will take lots of your time.
It will take going back and forth with your friends about where to go and what to do.
It will take lots of research about where to stay, especially in thinking about your safety.
It will be an absolute time drain.
Don't you have better things to do?  For a quick summary of what it'll cost you to plan your own Trinidad Carnival trip, check out our infographic below 😉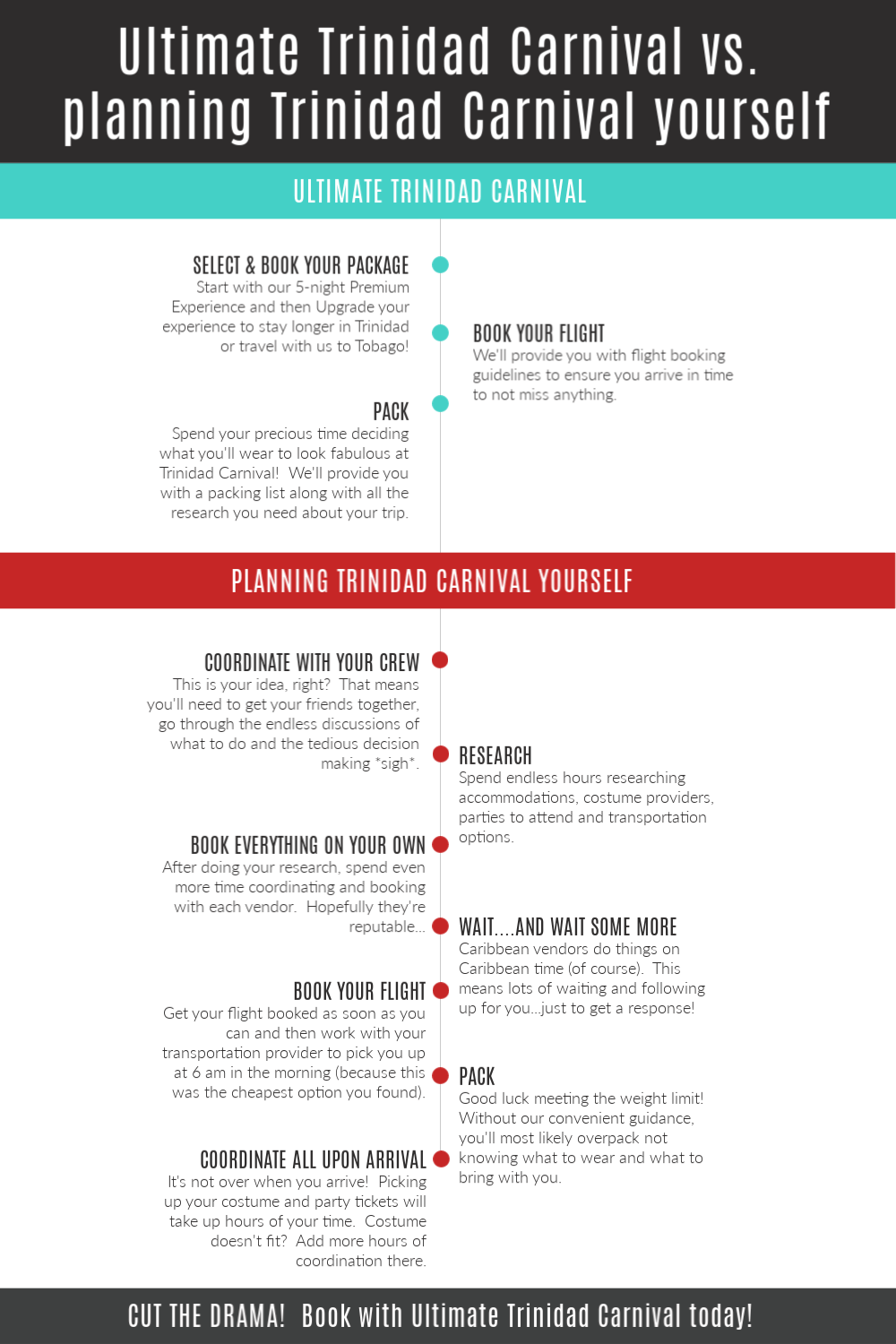 Already feeling tired?  We know we are!  Why not cut the drama and let us do the planning for you instead with Ultimate Trinidad Carnival?  All you need to do is book your package, your flight and pack.  That's it!
For more information about our next trip, visit our website – click here.  Hope you join us for Ultimate Trinidad Carnival!
Til de next lime,
Esha and Tarik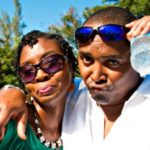 About us:  As travel curators and founders of Events by Ashé, a company that provides unique and life-changing Caribbean Experiences, Esha and Tarik are passionate about the Carnival lifestyle.  They even met during Trinidad Carnival back in 2006!  They are so passionate about Carnival that they created Ultimate Trinidad Carnival and Ultimate Summer Carnival to share these experiences with hundreds of clients around the world.  Visit our website or click the links below to learn more!
 You may also like: