Ultimate Crop Over 2019 recap ~ part 2
Hey there, it's your girl Esha here.  Last week I gave you part 1 of our Ultimate Crop Over 2019 recap.  If you're interested in Crop Over in Barbados, then this is for you!
This week I'm bringing you the events, that in my humble opinion were the best!
Don't know what Crop Over is?  It's not called "de sweetest summer festival" for nothin'!  Crop Over, also known as Barbados Carnival, is Barbados' take on the Caribbean Carnival culture and it really is wonderful.  I had such a great time with our clients there, several of them who have been to Trinidad Carnival.  AND many of them said they preferred Barbados to Trinidad…shhhh don't tell anyone I told you that though (lol).
Okay, now that you're all caught up, let's get on with it.  Here's The Best of Ultimate Crop Over 2019!
The Best: Limerzzzzzzzz and Ruk a Tuk
I feel like my raving about both of these parties will continue for years to come!  Let me start with Ruk a Tuk, a premium breakfast party.  It started on the shore at the Copacabana Beach Club and then moved to the Habour Master boat.  All of that set to the beautiful beach and blue waters in Barbados, and I was already sold, before even getting there.
Breakfast was tasty and once that was over with, it was time to drink.  There were lots of options, but we decided to start with something more unique.  Hmmm, how about a coconut with a bottle of Johnny Walker placed right in it?  As you drank, the bottle emptied into the coconut.  Needless to say, I was in heaven!  After a couple of these, we were ready to party!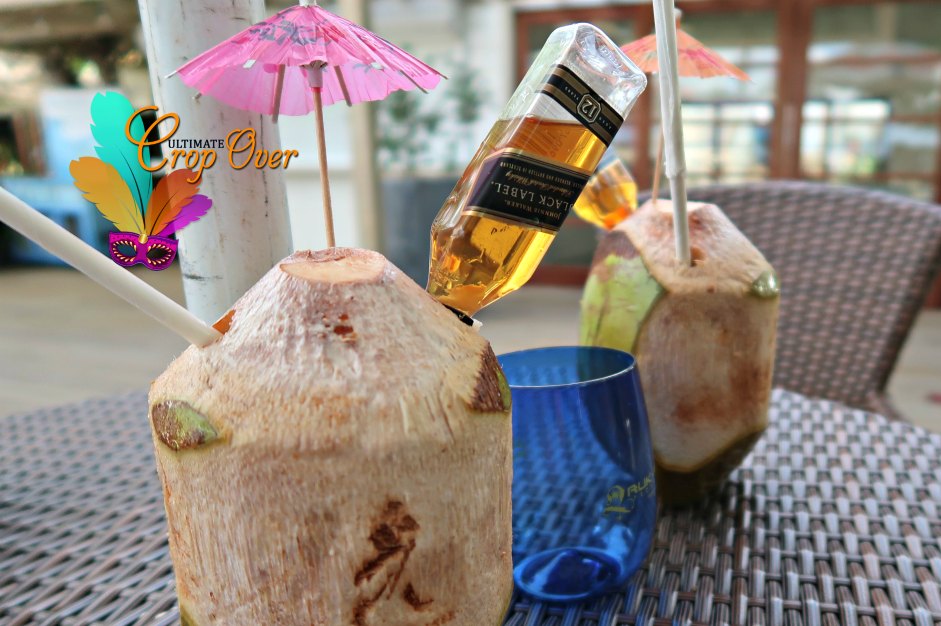 Once on de boat, the crowd started off a little quiet, but things quickly ramped up once the the drinks were flowing and tunes spinning.  Bacchanal abounded and smiles, whining and jumping all around all in the gorgeous Bajan sun!  Ahhhhhh, it was glorious!  Here's a little snippet of what went down at Crop Over Barbados…
And now on to Limerz.  If you read my 2018 Crop Over recap, then you know that Limerz was already good, but this year they made it even better with an after party on the beach.  What?????  Yes, at Crop Over Barbados, after getting on bad on the boat, the party continued on the beach.
So, here's what happened: after getting off the boats, several partiers just got into the gorgeous, warm Bajan waters.  Some decided to go into the venue of the after party to dance and drink some more.  Many opted to chill out on the beach and take in the sun.  It truly was a perfect end to an amazing event.  Limerz was definitely the fave event of our clients this year at Crop Over Barbados.

Phew!
This was a long two part recap, but I had soooo much to tell you about!
If all of this sounds good to you, then you have to join us at the next Ultimate Summer Carnival, okay?  Click here to visit our website for package details and pricing.
Til de next lime,
Esha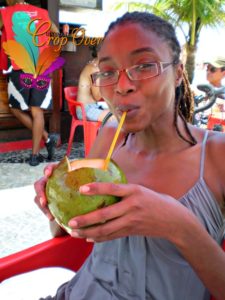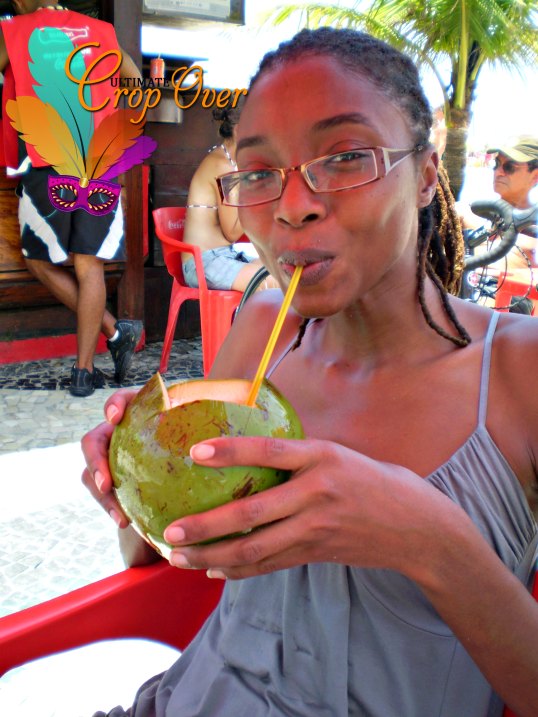 About Esha:  As an event planner and travel curator with over 20 years of experience (whose been to 5 out of the 7 continents), Esha's helped professional women who don't have the time, energy, or resources to plan their own vacations so they can travel and enjoy unique, life-changing Caribbean experiences. Click the links below to learn more!
You may also like: