Monday wear chronicles – part 1
Hey it's your girl Esha here and it's that time of year again!  As I'm writing this, I have less than 2 weeks to get myself in order for Trinidad Carnival.  I leave for Trinidad on Feb 18 and I haven't sewed/made anything yet!
*sigh*
Why do I do this to myself every year?
Oh well, enough wallowing.  Let me share my plans with you about my Monday wear!
Wait, what is Monday wear?
In case you're wondering what Monday wear is, it's now a staple of Trinidad Carnival and is worn on Carnival Monday, which is the 1st day of the Trinidad Carnival Parade.  Monday wear is usually less elaborate and flashy than the Trinidad Carnival costumes worn on Carnival Tuesday (the 2nd day of the Trinidad Carnival Parade).  It can be anything from a blinged out bathing suit to a cute crop top and hot shorts. Think of this as your chance to bring out your ultimate carnival creativity – you be the designer!
I've been making my own Monday wear and blogging about it for the past 3 years and I honestly thought about skipping it this year.  Blasphemy, I know!  But, here I am again 🙂
My plans
You know what they say about the best paid plans…
Hopefully, that doesn't happen to me this year.  I still have this amazing fabric that I got from Mood Fabrics in 2019 with the intention of making my 2020 Monday wear.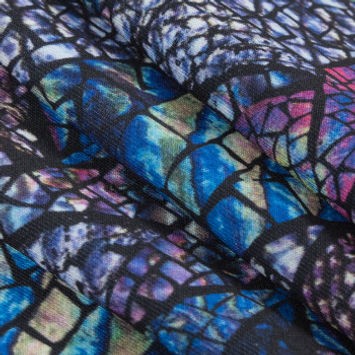 I'm thinking about using this pattern from McCall's – number M7168.  I'm going to make the halter top and the high waisted bottom.
Once it's sewn, I'm going to bling it out with an assortment of blue gems that I have in my stash *ahem* I mean, my collection.
I'll be back next week with more including my sewing plans for my "me made Carnival" the Trinidad edition.
What are your Monday wear plans?  (Hopefully you're more organized than I am).  Comment below!
Til de next lime,
Esha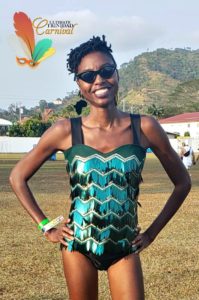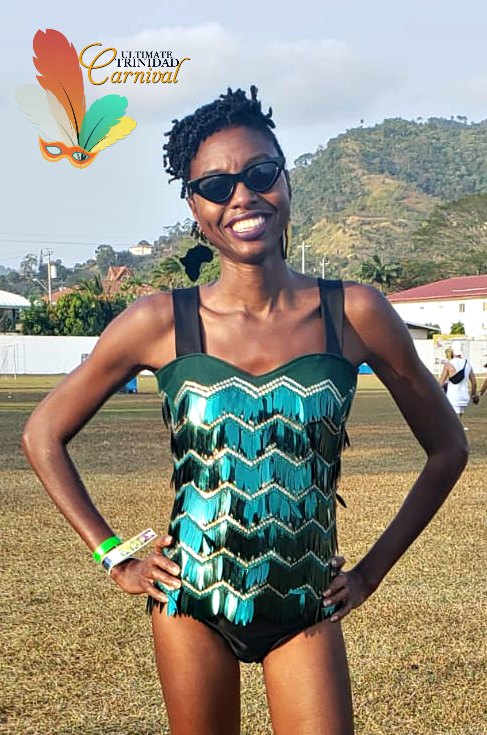 About Esha:  As an event planner with over 20 years of experience (whose been to 5 out of the 7 continents), Esha's helped professional women who don't have the time, energy, or resources to plan their own vacations so they can travel and enjoy unique, life-changing Caribbean experiences. Visit our website or click the links below to learn more!
You may also like: