Barbados travel dreaming: in video
Hi there and thanks for stopping by!  We hope you're well and safe in your part of the world.  We honestly couldn't get Barbados off the brain this week and with everything that's going on, we need some more Barbados travel dreaming.
So…here's we what we did.  We compiled a few of our fave Barbados travel photos and video clips and put it in 1 video – just for you – well, and for us (lol)!  Hope you enjoy it!
And here's another one for you!  Our video partner in crime, Videos that Shine, created this video about our Barbados travel trip, Ultimate Crop Over.  We think it captures the best of Barbados all in one!
Although we're sad that we're not going to Barbados in 2020, we're still so excited about 2021.  You should join us too!  If you'd like to find out more about Barbados travel – where to stay, what to eat, what to see – then you can now access the recording of our Caribbean Virtual Vacation in Barbados.  You can also get access to our entire series, where we took you (virtually) to Trinidad, Tobago, Jamaica and St. Lucia.  Click here to learn more.
Hope to "see" you there!
Til de next lime,
Esha and Tarik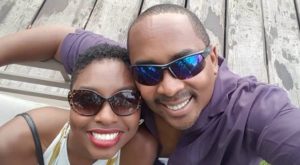 About Esha and Tarik:  Founders of Events by Ashé, a company that provides unique and life-changing Caribbean Experiences, Esha and Tarik are passionate about the Carnival lifestyle.  They even met during Trinidad Carnival back in 2006!  They are so passionate about Carnival that they created Ultimate Trinidad Carnival, Ultimate Summer Carnival and Ultimate Girls Getaway to share these experiences with hundreds of clients around the world.  Visit our website or click the links below to learn more!
You may also like: