Friday Facebook Live: COVID chronicles
Hello there!  Thanks for stopping by.  It's your girl Esha here.  In celebration of making it to the end of another stay-at-home week, it's time for another Friday Facebook Live!  And in this live I'm talking about my COVID chronicles aka what I've been reading, listening to, watching and doing to stay sane.
Hope you enjoy…
Here's what's been keeping me sane during COVID chronicles (all de links below):
Listening:
Watching:
Reading:
Sewing:
More updates to come since I've completely changed what I'm working on!
Staycation:
If you want to staycation with me next month, then leave me a comment below…
Join the next cooking class:
Thanks as always for watching!
Til de next lime,
Esha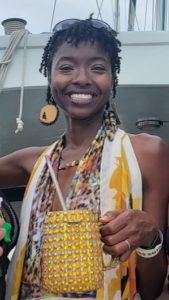 About Esha:  As an event planner with over 20 years of experience (whose been to 5 out of the 7 continents), Esha's helped professional women who don't have the time, energy, or resources to plan their own vacations so they can travel and enjoy unique, life-changing Caribbean experiences. Click the links below to learn more!
Or call us at (919) 697-8772
You may also like: