Trinidad Carnival review: a Carnivalista's 1st experience
Hi there!  Welcome to our blog Carnivalista Lifestyle.  Carnivalista Lifestyle is where we help busy, professional women discover new cultures, attract what they want, love themselves and be comfortable in their own skin.  And you're in the right place if you've been looking for Trinidad Carnival reviews.  We interviewed one of our Carnivalistas, Theresa, about her 1st Trinidad Carnival experience!
Here's what she had to say:
Are you even more excited about seeing Trinidad Carnival for yourself?
Hopefully Theresa's Trinidad Carnival review has you mentally picturing yourself in a costume or covered from head to toe with paint having the time of your life!
If that's the case, then you have to join the next Ultimate Trinidad Carnival.  We do all of the planning and coordination; all you have to do is pack and show up at the airport!
Visit our website for more information about Ultimate Trinidad Carnival: click here.
Now over to you:
Stay tuned for more Carnivalista interviews.  This is going to be an entire series!  As always…
Til de next lime,
Esha and Tarik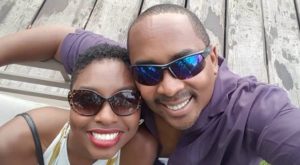 About Esha and Tarik:  Founders of Events by Ashé, a company that provides unique and life-changing Caribbean Experiences, Esha and Tarik are passionate about the Carnival lifestyle.  They even met during Trinidad Carnival back in 2006!  They are so passionate about Carnival that they created Ultimate Trinidad Carnival and Ultimate Crop Over to share these experiences with hundreds of clients around the world.  Visit their website by clicking here or click the links below to learn more!
You may also like: