Frequently Asked Questions about Traveling Right Now
Hello and come eeeeen!  It's your girl Esha here and welcome to the Carnivalista Lifestyle Blog, a blog about travel, food, getting your life together and the Caribbean Carnival culture.  And since I just got on a plane for the 1st time in over a year, this video is all about the frequently asked questions about traveling right now.
Enjoy the replay:
Mentioned in the video:
If travel is on your radar in 2022 and you have questions about traveling, then you have to join our 2022 Travel Experiences Q and A!  I'll be unveiling our 2 new trips, Ultimate Girls Getaway and Ultimate Summer Carnival.

Ultimate Girls Getaway will be happening in April 2022 on the beautiful island of Barbados.  It's a completely indulgent travel experience, complete with a luxury villa, gourmet meals and all the pampering you need post-pandemic!
Ultimate Summer Carnival will be held in Grenada in 2022.  That's right, we're going to Spicemas!  Come visit a different Caribbean Carnival with the true Jab Jab experience, all-inclusive resort accommodations, day trips including a yacht experience plus your beautiful costume (to name a few things).
To find out about all of the package details before everyone else, register for our 2022 Travel Experiences Q and A today; click here.
Our Ultimate Insiders+ members got 1 more FAQ answered in a bonus video.  Find out more about our exclusive membership community for lovers of the Caribbean; click here.
Now over to you: Do you have questions about traveling right now?  Ask them below!
Til de next lime,
Esha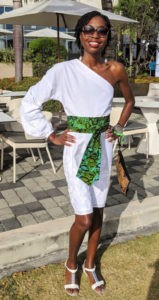 About Esha:  As an event planner and travel curator with over 20 years of experience (whose been to 5 out of the 7 continents), Esha's helped professional women who don't have the time, energy, or resources to plan their own vacations so they can travel and enjoy unique, life-changing Caribbean experiences.  You can visit her website for more information or click the links below to learn more!
You may also like: