Top 3 things to experience in Grenada | Grenada snorkeling
Hello there!  Welcome to our blog Carnivalista Lifestyle, a blog about travel, food, getting your life together and the Caribbean Carnival culture.  And if you're reading this, chances are, you want to know what you can do on the beautiful island of Grenada!  Check out the video below as we get into #3 of the Top 3 things to experience in Grenada (hint: it includes Grenada snorkeling).
#3 of the top 3 things to experience in Grenada
Spice it up ovah de watah!
Yachting and boating.  Grenada is surrounded by so much beautiful water, you'll definitely want to be on somebody's boat!  We definitely recommend pairing your experience with food, which is why during Ultimate Summer Carnival, we're taking our clients on a rum and organic chocolate tasting cruise.
In addition, you'll want to go to a boat ride (or 2) during Grenada Carnival.  And the epic Rum Boat is 1 of the most sought after tickets on the island.
And finaly if Grenada snorkeling is what you're after, then the Underwater Sculpture Park is a must do.
Now over to you:
Which of these experiences would you like to do the most?  The Rum and chocolate tasting cruise, partying on the Rum Boat or visiting the Underwater Sculpture Park?  Let us know in the comments below!
If you'd like to visit Grenada with us (without doing any of the work), then check out our Ultimate Summer Carnival packages today; click here.
Don't forget to join our mailing list so you don't miss #2 and #1 of our Top 3 things to experience in Grenada countdown; click here.
Til de next lime,
Esha and Tarik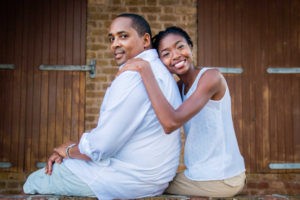 About Esha and Tarik:  Founders of Events by Ashé, a company that provides unique and life-changing Caribbean Experiences, Esha and Tarik are passionate about the Carnival lifestyle.  They even met during Trinidad Carnival back in 2006!  They are so passionate about Carnival that they created Ultimate Trinidad Carnival, Ultimate Summer Carnival and Ultimate Girls Getaways to share these experiences with hundreds of clients around the world.  Visit their website by clicking here or click the links below to learn more!
You may also like: