Small Habits To Help You Survive Carnival
Hello to you!  Thanks for stopping by Carnivalista Lifestyle, our blog about travel, food, getting your life together and the Caribbean Carnival culture.  It's your girl Esha here and I gave you a *mere* sliver of something we do with our carnival clients!  Today's live was about small habits you can implement now so you can survive Carnival.
These small habits are a tiny part of all of the info we give our Carnival clients; hope you enjoy them!  Check out the video below:
If you'd like even more help with your Carnival planning (including these small habits)…join us at our next Carnival Experience!
Visit our website by clicking here to see what packages we have to offer you.  All you'll need to do is book your flight, pack and show up!  We'll handle the rest 🙂
Hope you enjoyed these 2 small habits to help you survive Trinidad Carnival!
Til de next lime,
Your Events by Ashé Team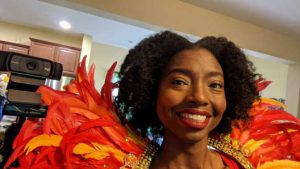 About Esha:  As an event planner and travel curator with over 20 years of experience (whose been to 5 out of the 7 continents), Esha's helped professional women who don't have the time, energy, or resources to plan their own vacations so they can travel and enjoy unique, life-changing Caribbean experiences.  Visit her website by clicking here or click the links below for more!
You may also like: