Ultimate Summer Carnival 2022 Recap – Part 1
Come eeeeen! It's yuh girl Esha here and welcome to Carnivalista Lifestyle, a blog all about travel, food, getting your life together and the Caribbean Carnival culture. And if today, you want to find out about Grenada Carnival 2022 a.k.a. Ultimate Summer Carnival, a.k.a. Grenada Spicemas, then you're in the right place.
Let's take a watch below, shall we?
De Good – Jab Jab J'ouvert
Although Grenadian J'ouvert isn't as organized as our Carnival experiences in Barbados and Trinidad, we still had a great time. It felt like 1 big lime! And it honestly felt like the most authentic Grenadian experience we had the entire trip. Highly recommend!
Really unique about this event: oil instead of paint, one BIG lime and you can end J'ouvert at the world famous Grand Anse Beach. Who wouldn't want that at Grenada Carnival?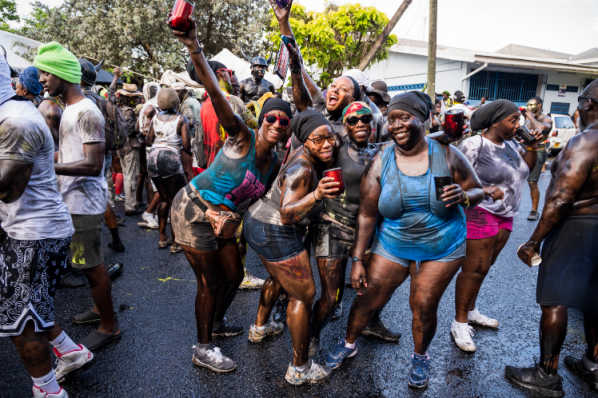 De Better – Rum Boat
This fete lived up to its name at Grenada Carnival. We left de boat good and tipsy! All good behaviour was left at home; DJ Private Ryan made sure of that 😉
As mentioned in the video, we had a surprise stop on Grand Anse Beach and had the chance to dance in de water. Here are a few of our fave shots!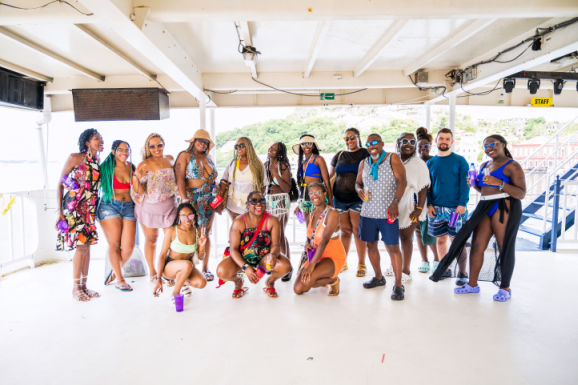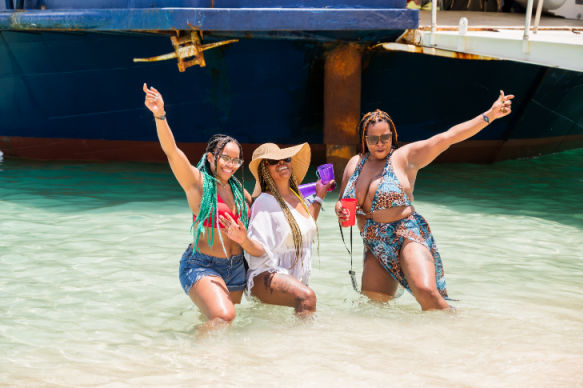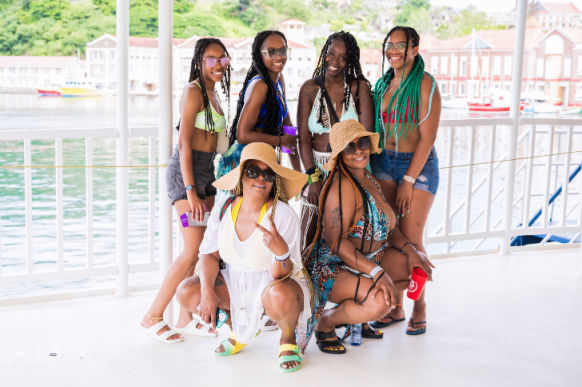 Want to join in de fun?
Come to experience Trinidad Carnival with us! There's only 1 room left in our Ultimate Trinidad Carnival 2023 experience. Your beautiful Caribbean Carnival costume is included. Click here to grab your package today.
"De sweetest summer festival" is almost sold out too! Ultimate Crop Over 2023 has only 4 rooms left. To check out these packages, click here.
Watch my Grenada Carnival lives here. Just look for "latest videos" on this page.
Stay tuned for "de best" in part 2 of this recap.
Now over to you:
Have you been to Grenada Carnival? Leave me a comment below!
Remember, you deserve love, happiness and Carnival…
Til de next lime,
Esha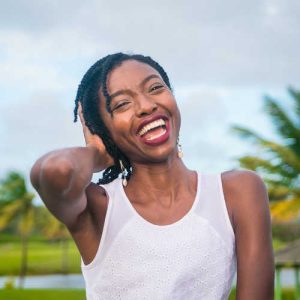 About Esha: As Travel Curator and Carnivalista in Chief of Events by Ashé, a company that provides unique and life-changing Caribbean Experiences, Esha is passionate about creating travel experiences for the busy, professional woman who doesn't have the time to plan her own vacations. Visit her website by clicking here or click the links below to learn more!
You may also like: