Download Your Ultimate Guide of Getting to and Surviving Carnival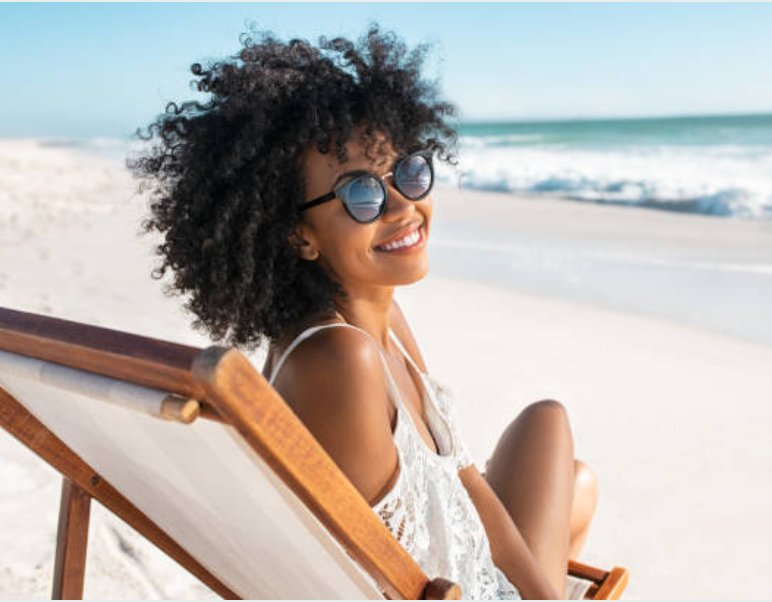 Get ready to bask in the Caribbean sun and dip your toes in the crystal-clear waters of Antigua
Work | Fête | Lime | Repeat
You no longer have to worry about missing out on best-kept secrets because we do all of the planning for you.
Curated by your travel hosts Esha and Tarik, we deliver an authentic excursion on the Caribbean island, Antigua, with memories of a lifetime.
When you travel with us, you can expect an exhilarating time filled with food, fun and friendship!
Here's a sneak peek of what you can expect:
Luxurious all-inclusive accommodations at the Royalton CHIC Antigua
Delicious, mouthwatering dining experiences
Ultimate Un-Carnival events
Daily, optional activities, from yoga on the beach to cocktail-making classes
And much more!
We also do the research and fully host you during your stay so you can let loose in a safe group environment!
Here's what you can expect on this Caribbean island of Antigua:
THE 4-NIGHT PREMIUM EXPERIENCE
Get started here for more information about your Ultimate Un-Carnival Experience
Ultimate Un-Carnival Package Inclusions
Pricing is USD, based on triple occupancy **PAYMENT PLAN AVAILABLE**
TRAVEL DATES: Wed July 3 to July 7, 2024

*Final pricing dependent on payment method, final travel dates and room occupancy

All Paid in Full clients will receive 10% off of their selected package!

All-inclusive, adults-only accommodations at the Royalton CHIC Antigua, an exceptional adults-only resort experience on Antigua's beautiful Dickenson Bay. It's located just 15 minutes away from V.C. Bird International Airport

Access to 7 restaurants (1 of them is over the water) plus 6 bars to savor mouthwatering Caribbean cuisine and tropical cocktails that will tickle your taste buds in the most delightful way. You're in for a culinary journey!

DON'T FORGET TO PACK YOUR CHICEST WHITE ATTIRE! There will be a pop up party with a theme, cocktails and music, right at the resort

Enjoy poolside relaxation, pristine beaches, hand-mixed cocktails, chef-made cuisine, vibrant shows, and rejuvenating treatments at The Royal Spa. Experience paradise with spectacular sunsets and endless celebrations

Air-conditioned round-trip airport transfers

Not included: Round trip flight to the Caribbean island of Antigua from your home and your personal expenses. Flight quotes can be requested and included in your package.
4-night Premium Experience
Triple Occupancy
Paid in full
$2,139 US
Easy Payment Plan:
$2,377 US
$300 deposit by Nov 30 plus 6 payments of $346 US
(Dec 2023 to May 2024)
4-night Premium Experience
Double Occupancy
Paid in full
$2,321 US
Easy Payment Plan:
$2,579 US
$300 deposit by Nov 30 plus 6 payments of $380 US
(Dec 2023 to May 2024)
4-night Premium Experience
Single Occupancy
Paid in full
$3,444 US
Easy Payment Plan:
$3,827 US
$300 deposit by Nov 30 plus 6 payments of $588 US
(Dec 2023 to May 2024)
In addition to our team of Ambassadors who will travel with you, we'll be your main hosts during Ultimate Un-Carnival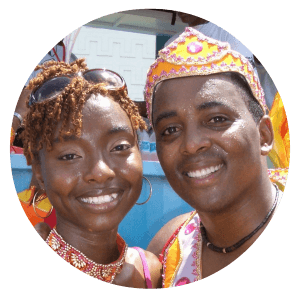 Esha and Tarik Davis
Co-Founders, Events by Ashé LLC
We met during Trinidad Carnival in 2006 while playing mas. Yes, we were both in costume; this photo was taken when we actually met!
Once we started dating, we talked about our first Trinidad Carnivals. That's when we realized that there were others out there like us who wanted to experience this amazing festival, but were unsure how to get party tickets, a costume or even secure a safe place to stay in a foreign country.
That's when our 1st Experience, Ultimate Trinidad Carnival was born. Ultimate Crop Over and Ultimate Spicemas soon followed!
Our purpose is to inspire confidence and remove all of your worries by taking care of everything. This gives you the freedom to let go and have fun in a drama-free environment.
With us, there's no planning or coordination required from your end. All you have to do is buy your flight, pack and show up at the airport! We'll handle the rest.
We are real people and our business has an A+ rating with the Better Business Bureau, so you can trust that we're a credible business. As the ONLY fully hosted summer Carnival package provider, our top priority is your safety.
Also about us: we love to have a good time and love to party but we also like to "lime" on de beach!
Don't just take our word for it…
Read what our customers have to say
"I loved how everything was done for me and I didn't have to stress out about things! I also loved the music, dancing and meeting new people."
"My travel experience was absolutely wonderful! Esha and Grace were always making sure that the group was enjoying this memorable, life-changing journey. All anyone has to do is buy their plane ticket, pick their costume, pack their suitcase and get ready to have the Ultimate Summer Carnival Experience."
"Limerz Cruise followed by the beach party was my favourite memory of entire trip. I liked the pace of the activities on this trip because it allowed for adequate rest time in between. I love my sleep!!!"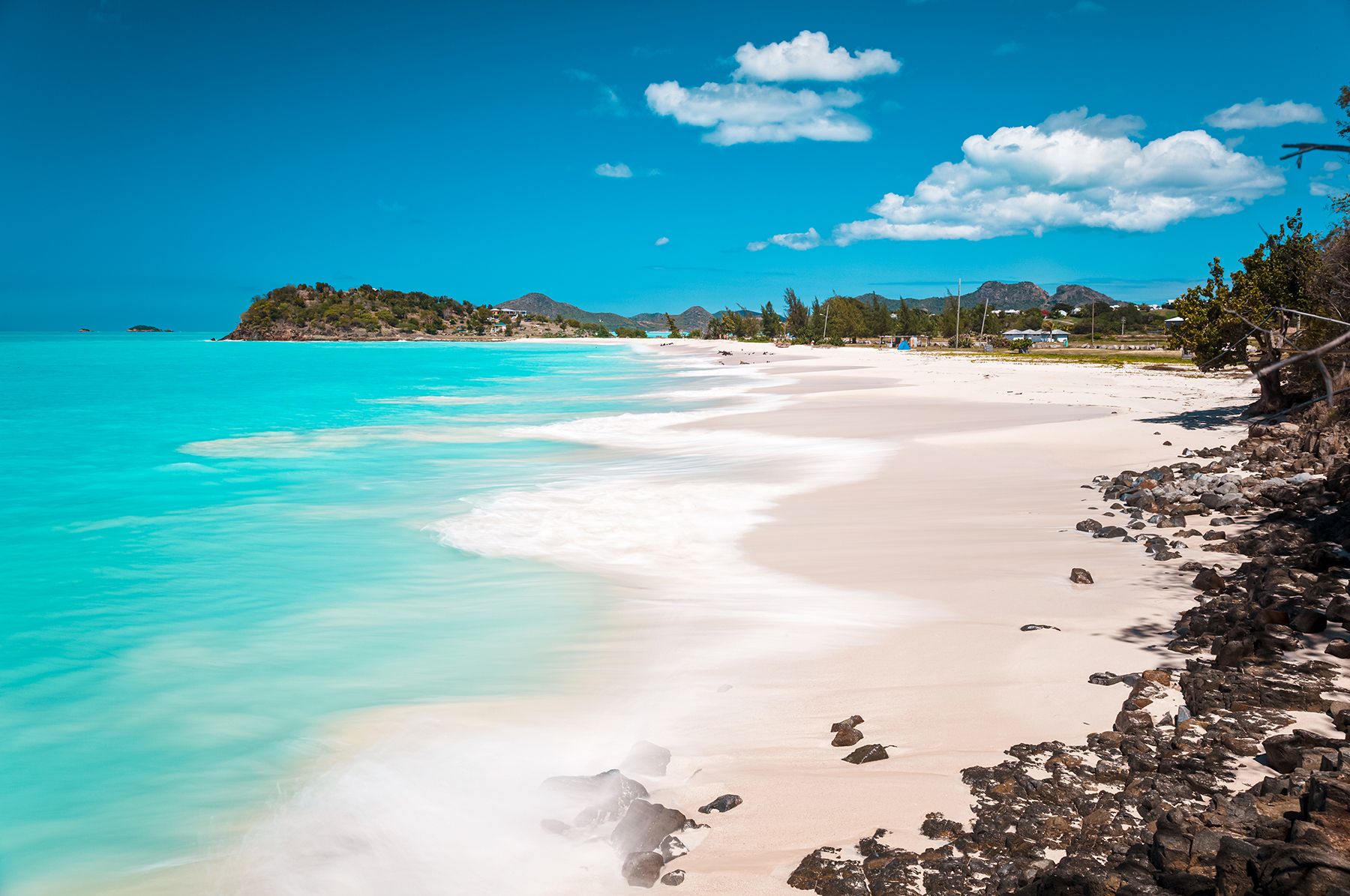 Frequently Asked Questions about your visit to the Caribbean island of Antigua
I'll be traveling to Antigua alone because none of my friends or family want to go. Can you find a roommate for me?
Absolutely! We've worked with several of our clients over the years to match them up with roommates. Roommates during any of our travel experiences usually form lasting friendships. Here's how it works: when we get 2 people looking for a roommate, we'll reach out to you both via email so you can connect. You'll then decide if you'd like to talk over the phone or even meet up if you're in the same city!
With a roommate, you can take advantage of our double occupancy pricing. Please note we ONLY match roommates in a room with 2 queen beds.
You may also want to consider a single occupancy package if you'd prefer to room alone. See the single supplement information above in the 4-night Premium Experience section for details – click here.
How do I register more than 1 person?
Each person in your travel party will need to register themselves in the "register today" section on this page.
On the registration form, please enter the name of your travel companion in the "roommate" field. We'll use this information to match you both in your room. If you need a roommate, please enter "need roommate" in this field.
After completing our registration form, click "submit" and you'll be directed to PayPal to make your payment. After we receive your payment, you'll be sent a confirmation email of your registration. Registrations will not be confirmed without payment AND a completed registration form for each person.
Please make sure your travel companion(s) complete their registration forms within 48 hours to confirm their spots.
Are flights included in your Antigua packages?
Your flight to Antigua is not included in our 4-night Premium Experience. To purchase your own flight, the airport code in Antigua is ANU. If you would like us to book your flight, please select this option on your form and we'll provide you with a quote.
Please note that currently, there is no testing or vaccination requirement needed to enter Antigua. This could change and as such, we'll update all of our registered travelers if anything changes closer to July 2024.
Passports are required to enter Antigua. Also, please ensure that your passport does not expire within 6 months of your travel date i.e. January 3, 2025.
What's your refund policy?
Should you wish to cancel your Ultimate Un-Carnival trip and upon receiving written notice of your cancellation, our refund policy is:
On or before December 31, 2023, you will receive a refund of 75% of the payment you made for the trip;
Between January 1 and March 31, 2024, you will receive a refund of 50% of the payment you made for the trip; or
Between April 1 and May 19, 2024, you will receive a refund of 25% of the payment you made for the trip; or
On or after May 20, 2024, you will not receive a refund in any amount.
Please note: the refund amount is based upon the sale price of the trip and does not include any transaction or other related fees.
Should your account not be in good standing (i.e. 1 missed payment or more), you are not eligible for refund payments of ANY amount.
Are the prices listed per person, even if I'm sharing a room with someone?
Yes, the prices listed on our website are per person, single, double (2 people sharing a room) or triple (3 people sharing a room) occupancy in US dollars, unless otherwise indicated.
We do not offer quadruple occupancy for our packages. If you have a 4th person traveling with your group, we are happy to match them with a roommate in a room with 2 queen beds OR they may purchase a single occupancy package. Please have them add "need a roommate" to their registration form if they would like to be matched with a roommate and make their payment to secure their spot.
Ultimate Un-Carnival will be live in:
See your next steps below for Ultimate Un-Carnival 2024
Get in touch about going to the Caribbean island of Antigua
Contact us via our form below or call/text us at (919) 697-8772
We'll send you our Ultimate Guide of Getting to and Surviving Carnival (it's free)!
We'd Love To Hear From You!