Barbados or Grenada?  We'll help you pick your Eastern Caribbean adventure!
Hello and come eeeeen!  It's your girl Esha here and welcome to our blog.  Carnivalista Lifestyle is a blog, a blog about travel, food, getting your life together and de Caribbean Carnival culture.  And if traveling to the Eastern Caribbean islands of Barbados or Grenada is on your radar, I'll help you to narrow it down with the live video that I did today.
Here's the replay!
Mentioned in the video:
If you missed our 2022 Travel Experiences Q and A, not to worry, we recorded it just for you!  Click here to watch the replay for all of the details about our Ultimate Girls Getaway 2022 and Ultimate Summer Carnival 2022.
Speaking of 2022, I announced that Ultimate Trinidad Carnival 2022 will be closed on July 31, 2021.  If you've been waiting to get to Trinidad with us, then click here to visit our website for package info.
Our Ultimate Insiders+ members got a sneak peek at my next blog, which is all about what I'll be packing to take to Barbados.  Want to get it?  Find out more about our exclusive membership community for lovers of the Caribbean; click here.
Now over to you: Are you Team Barbados or Team Grenada?  Comment below!
Til de next lime,
Esha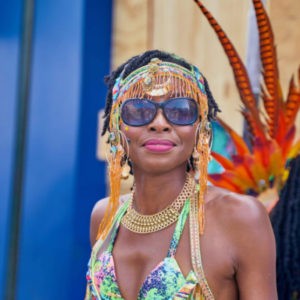 About Esha:  As an event planner and travel curator with over 20 years of experience (whose been to 5 out of the 7 continents), Esha's helped professional women who don't have the time, energy, or resources to plan their own vacations so they can travel and enjoy unique, life-changing Caribbean experiences.  You can visit her website for more information or click the links below to learn more!
You may also like: