Eat, Dance, Travel ~ making Jerk chicken (part 3)
Hope you're having a wonderful day – thanks for stopping by!
It's your girl Esha here and this blog is about the final installment in my 3 part video series of Making Jerk Chicken.  AND I'm especially excited because it means the launch of Eat, Dance, Travel: Jamaica is almost here!  The doors open tomorrow (June 12th) to coincide with my Facebook Live with our travel partner, Trasformativa Travel.
However, more on that in a sec.  Here's part 3 of my Jerk chicken adventure!
Excited yet?
Okay, back to what I was saying…our trip launches tomorrow on June 12th and we're having a Facebook Live event to talk all about it.  If you have some time at noon EST, join us!  Click here to visit our Facebook Live page.
I'll be sure to update this blog and the rest of the series with the website link once it's all live!  AND the receipes are forthcoming 😉
Thanks for watching…
Til de next lime,
Esha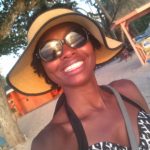 About Esha:  As an event planner with over 20 years of experience (whose been to 5 out of the 7 continents), Esha's helped professional women who don't have the time, energy, or resources to plan their own vacations so they can travel and enjoy unique, life-changing Caribbean experiences. Click the links below to learn more!
Or call us at (919) 697-8772
You may also like: