Facebook live with Esha: the end of another stay-at-home week!
Hey, it's your girl Esha here. Thanks for stopping by our blog and I hope you're well and safe in your part of the world.
In case you missed me, I did a Facebook live today. It has been a more somber week and live recording for me because well, it's been a challenging week. Between stay-at-home fatigue, feeling raw about another senseless killing of a brother, temporary loss of daycare for our son…it's been a week.
In this live, I talk about all of that. However I also offer what practice I have been doing in the hopes that it can help you. Watch to find out more…
In case you're interested in events that can help you through this time, here are the links to what I mentioned in this Facebook live:
Thanks for watching and reading!
Next up: our June travel list. Stay tuned…
Til de next lime,
Esha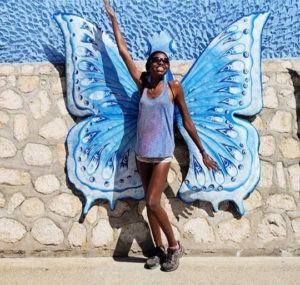 About Esha: As an event planner with over 20 years of experience (whose been to 5 out of the 7 continents), Esha's helped professional women who don't have the time, energy, or resources to plan their own vacations so they can travel and enjoy unique, life-changing Caribbean experiences. Click the links below to learn more!
Or call us at (919) 697-8772
You may also like: