Jamaica travel dreaming: in video
Thanks for visiting our Carnivalista Lifestyle blog and hello to you!  This week, since we can't travel physically, we're indulging you in some Jamaica travel virtually.
Jamaica travel happened twice for us in 2019, so we had lots of pictures and video to choose from to share with you.  Hopefully, you enjoy just a few of our faves.  Check it out below!
If you enjoyed this video, then yuh must be island dreaming!  Visit our website to learn more about our unique and life-changing Caribbean experiences; click here.
Til de next lime,
Esha and Tarik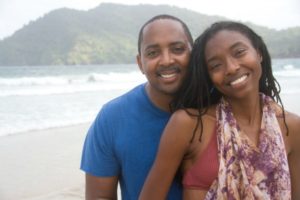 About Esha and Tarik:  Founders of Events by Ashé, a company that provides unique and life-changing Caribbean Experiences, Esha and Tarik are passionate about the Carnival lifestyle.  They even met during Trinidad Carnival back in 2006!  They are so passionate about Carnival that they created Ultimate Trinidad Carnival, Ultimate Summer Carnival and Ultimate Girls Getaway to share these experiences with hundreds of clients around the world.  Visit our website or click the links below to learn more!  
You may also like: