Friday Facebook live: Esha's hobbies!
Hey, it's your girl Esha here.  We not givin' up by Machel Montano and the original Doug E. Fresh was the theme song of my Facebook Live today!  I hope you're well and safe in your part of the world.  So…today I shared is what's keeping me sane and creative while we're still on stay-at-home order.  And there's lots in this video from sewing, to online cooking and painting classes.
Leh we go!
Here are links to what I mentioned in the video and also your opportunity to support small black businesses (like us!):
Now over to you:
What's keeping you sane during Rona? Online cooking classes?  Netflix binges?  Drop a quick comment below okay?
Have a great weekend and as always…
Til de next lime,
Esha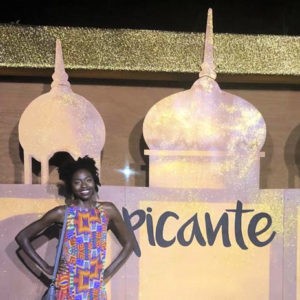 (yes, I made the romper in this picture!)
About Esha:  As an event planner with over 20 years of experience (whose been to 5 out of the 7 continents), Esha's helped professional women who don't have the time, energy, or resources to plan their own vacations so they can travel and enjoy unique, life-changing Caribbean experiences. Click the links below to learn more!
Or call us at (919) 697-8772
You may also like: