Our 10th biz anniversary birthday wishes!
Happy birthday to us!  August 3, 2020 is our 10th biz anniversary.  It's been a wonderful journey filled with travel, great food, amazing clients and lots of love!  We've enjoyed every bit of this journey.  So, what are our birthday wishes?  We've got 4 birthday wishes…
Birthday Wish #1: 500 Instagram followers
We're already pretty close to this number and will be so grateful to have this wish granted!  Instagram has become a great platform for us to connect with Carnival lovers and other lovers of Caribbean culture.  We've also been able to connect with other small, black owned businesses like ours and provide support by sharing the wonderful work they're doing throughout this pandemic.
To grant this birthday wish, click here to follow us on Instagram.
Birthday Wish #2: 50 Ultimate Insiders+ fam-a-lay members
After launching our Ultimate Insiders+ membership in July, we're excited to have those who have signed up so far.  And we want to virtually "hug" many, many more with the warmth of Caribbean culture through this platform.  Our bigger goal is 100 members, but to start, we'll be extremely happy to have 50 signed up.
What do you get as a fam-a-lay member?
5+ hours of exclusive content to watch on YouTube including:

Soca Love – a series of soca sessions with Esha.  Don't know anything about soca, have dabbled with it a little bit, or are a soca junkie?  There's lots for you to learn and have fun with!
Our Caribbean Virtual Vacations Series: learn what to eat, drink, see and do in Barbados, Trinidad, Tobago, Jamaica and St. Lucia!

A monthly cooking class.  In August with Esha, you'll be making flying fish and cou cou – the national dish of Barbados!
All-Access – your step-by-step planning guide for your own seamless Trinidad Carnival trip.
Access to our private Ultimate Insiders Facebook group for even more exclusive content and connection with your fellow lovers of Caribbean culture.
Monthly Caribbean fave guides, packing lists and so much more!
Your ongoing support of Ultimate Insiders+ membership will also help to support our small business through "Rona" and beyond!
To grant this birthday wish, click here to learn more about becoming an Ultimate Insiders+ member.

Birthday Wish #3: 200 YouTube subscribers
We launched our YouTube channel a long time ago, but have only been uploading more frequent videos recently.  There are new videos on our channel weekly, including Esha's Friday Facebook Lives.  With your subscription, you'll get notified of new videos as they're uploaded and access to our past videos that are visible to the public.
To grant this birthday wish, click here to follow us on YouTube.
Birthday Wish #4: 3200 Facebook followers
Our first social media outlet was Facebook.  We're pretty close to achieving this birthday wish; we just need you to push us over the edge!  We'll be moving our Friday Facebook Live this week to Monday Aug 3, so we can celebrate with you!  Be sure to like our Facebook page so you'll be notified when we're live 🙂
Want to grant this birthday wish?  Click here to visit our Facebook page.
More to come about our birthday wishes!  Thanks in advance for your birthday love…
Til de next lime,
Esha and Tarik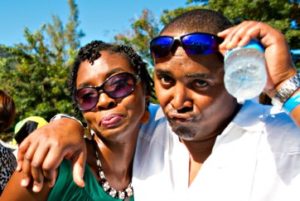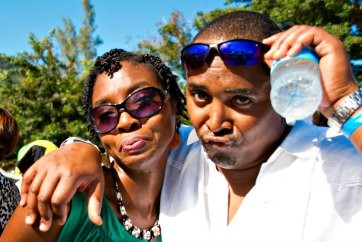 About Esha and Tarik:  Founders of Events by Ashé, a company that provides unique and life-changing Caribbean Experiences, Esha and Tarik are passionate about the Carnival lifestyle.  They even met during Trinidad Carnival back in 2006!  They are so passionate about Carnival that they created Ultimate Trinidad Carnival and Ultimate Crop Over to share these experiences with hundreds of clients around the world.  Click the links below to learn more!
Or call us at (919) 697-8772
You may also like: