Friday Facebook Live: September recap and October events
Welcome to our blog Carnivalista Lifestyle!  Carnivalista Lifestyle is a blog about travel, food and of course, Carnival!  And today's Friday Facebook Live was a quick September recap and a little chat about our upcoming October events.
Check out the video for more:
Enjoyed the video?  Check out the links below for the October events mentioned!
Now over to you: what October event(s) are you thinking of attending?  Leave us a comment below.
Enjoy your weekend.
Til de next lime,
Esha and Tarik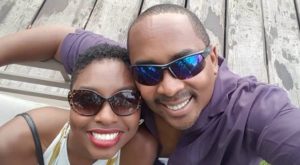 About Esha and Tarik:  Founders of Events by Ashé, a company that provides unique and life-changing Caribbean Experiences, Esha and Tarik are passionate about the Carnival lifestyle.  They even met during Trinidad Carnival back in 2006!  They are so passionate about Carnival that they created Ultimate Trinidad Carnival and Ultimate Crop Over to share these experiences with hundreds of clients around the world.  Click the links below to learn more!
Or call us at (919) 697-8772
You may also like: