Issa giveaway!  How to win prizes this month…
Hello and come eeeeen!  It's your girl Esha here and welcome to our Carnivalista Lifestyle Blog, where we help busy, professional women discover new cultures, attract what they want, love themselves and be comfortable in their own skin.  And the #hotgyalsummer is on de horizon, so in today's live I shared a couple of ways you can win prizes to kick your summer off right.
Take a watch here below:
2 ways you can win prizes this month:
Help us out by completing our quick Travel Survey.  In 8 questions, you can help us out so much and get entered to win one of our beautiful tote bags I shared in the video.  It'll only take 5 minutes; click here to take the survey.
Show us what you're wearing this summer during our Freedom Vibes Photo Challenge.  Freedom Vibes is our way to keep positive hopes and thoughts alive about *hopefully* being at the tail end of the pandemic.  And we can be free!  Hence, "freedom vibes".  One of things we can't wait to do is get dressed up and go out somewhere.  It's gonna be all about what you're wearing, so we want to see yours!  From May 26 to June 2, we're running the Freedom Vibes Photo Challenge, where you'll post a pic of what you're planning to wear this summer.  Post a pic and be entered to win one of the tote bags shown in the video.  To get notified when the contest post is ready for your pics, please like and follow our Facebook page: click here.
Now over to you: What are your plans fuh #hotgyalsummer?  Comment below!
Til de next lime,
Esha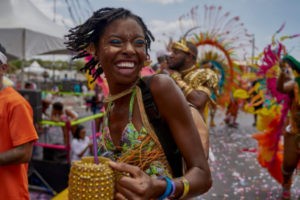 About Esha:  As an event planner and travel curator with over 20 years of experience (whose been to 5 out of the 7 continents), Esha's helped professional women who don't have the time, energy, or resources to plan their own vacations so they can travel and enjoy unique, life-changing Caribbean experiences.  You can visit her website for more information or click the links below to learn more!
You may also like: