Our travel list – the July edition
Welcome to our blog, Carnivalista Lifestyle – your connection to travel, food and the Caribbean Carnival culture.  And this is our monthly round up of virtual and in-person events.  Add the virtual events to your calendar now until you're ready to travel again and then get your trip checklist ready to check them off when the time is right!
Here's what's on our list:
Friday Facebook Live with Esha
Every Friday at 12:30 pm EST, join Esha on Facebook as she goes live to spread a little positivity, while talking about various topics like travel, food and the Caribbean Carnival culture.  You'll be sure to get some info to add to your trip checklist!
To get a notification of when Esha's live every Friday, like our Ultimate Trinidad Carnival Facebook page to get notified.  Click here to visit and like our Facebook page.
2022 Travel Experiences Q and A
We're gearing up for new tings in 2022!  In case you didn't hear our announcement at the Virtual Carnival Extravaganza, we're launching 2 new travel experiences next year: Ultimate Girls Getaway and Ultimate Summer Carnival. 
(1) Ultimate Girls Getaway will be happening in April 2022 on the beautiful island of Barbados!  The focus on Ultimate Girls Getaway is giving you taste of the good life; a full immersion in great food, beautiful scenery and unforgettable good times. 
(2) Mark your calendars for Aug 4-9, 2022 for Ultimate Summer Carnival!  There are several Caribbean Carnivals that happen during the months of June to August annually, so we're planning a new one each year and taking you along for the adventure.  In 2022, we're excited to take you to the spice isle of Grenada for their annual Spicemas!  You definitely need to get this on your trip checklist; trust us.
Our 2022 Travel Experiences Q and A will be your opportunity to see the details of both trips, ask any questions you might have AND take advantage of our Launch Special!  See below for the Q and A details:
Date and time: Thursday July 22 at 8 pm ET

Where: via Zoom with us – live!

Registration is required; click here to register
Pajama Jammy Jam (virtual sleepover)
The Pajama Jammy Jam is the event for the professional who runs the boardroom and the bedroom!  If want to get what you really want in any room, then this is the event for you.  Hosted by Nefateria Fonda, she's brought together All-stars to help you get it together.  And it's free!  To register for the Pajama Jammy Jam, click here. 
Caribbean Cook Up Live!
The Caribbean Cook Up cooking classes will be on hold for the duration of the summer 2021.  The next edition will happen in September.  To find out more about the September class and to register, click here!
Virtual Carnival Extravaganza
The recordings from this event will be available until July 31!  We'll give you the secret password to attend, but you have to promise to vote for us, okay?  Here are our faves that you must watch!
Need new soca mixes?  Watch the live sessions with DJ Wickham from Barbados and DJ Capital Jay out of de NYC
We loved watching the live interview with the creator of Bikini and Beads, a documentary following 6 women during Trinidad Carnival 2020.  Catch this interview to find out more about when you can see this amazing movie!
And last, but not least, you can catch our live interview with one of our Carnivalistas talking about her 1st Trinidad Carnival experience in 2020.  You'll also get a few more details about our upcoming 2022 travel experiences.
Ready to check it out?  Okay, the secret password is PREP4CARNIVAL.  After clicking the link to join, enter it into the password field and you're in!  Click here to login.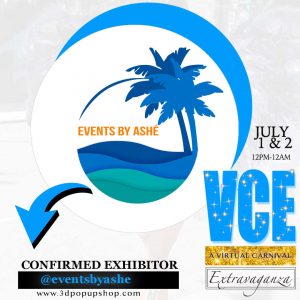 Carnivalista Marketing Method
In just 3 sessions, you can make more money in your business!
The Carnivalista Marketing Method takes everything that we've learned over 10 years of being in business.  This valuable information is all refined and shared so you don't make the same marketing mistakes we made.
If you'd like to sell more of your services or your products, then you're not effectively marketing.
With our brand of "energetic calm" and an environment of comittment and accountability, the 1:1 Carnivalista Marketing Method is personalized to your needs and your business.  We'll start with the basics of your target client (note: everyone is NOT your client), build your strategy and then refine your tactics like social media, your website, speaking, etc.
Schedule the 3 sessions according to your schedule, show up and be ready to get your Marketing life together!
For more info, click here.
Ultimate Trinidad Carnival 2022
Ultimate Trinidad Carnival 2022 is almost SOLD OUT!  2022 will be the 10th annual Trinidad Carnival trip – get it on your trip checklist today.  It is, afterall, the Ultimate bucket list trip!
There are only 4 rooms left!  As with all of our planned group travel experiences, all you need to so is pack and show up.
The 5-night Premium Experience dates of travel are Friday Feb 25 to Wed Mar 2, 2022.
Click here for more details on our website.
The Tobago Love Experience
And last, but certainly not least on our trip checklist is The Tobago Love Experience!
We've offered this trip as an Upgrade to the Ultimate Trinidad Carnival Experience, but are now making it available for your next getaway as a stand along trip.  Spots are limited; we've already sold 50% of our rooms!
Dates of travel to Tobago are Wed Mar 2 to Sun Mar 6, 2022.
Click here for more details on our website.  Also see the video below!  😉
The Ultimate Girls Getaway
As mentioned above, we're offering the Ultimate Girls Getaway in April 2022.  Grab your girls and let's go to Barbados!  More details to come about this trip very soon.  Don't forget to sign up for our 2022 Travel Experiences Q and A, where we'll be revealing all the deets; click here.
In addition to this new offering, we'll also be offering

destination wedding

and

sorority getaway planning services

.  If you'd like us to plan any of these events for you in the future, then book your Travel Vision Consultation today.
How to get started: book a Travel Vision Consultation for just $99 and this fee will go towards your own booking.  You'll have an hour long Zoom meeting with us.  Invite your girls too; we'd love to help you all plan your next travel adventure!   Click here for more info.
Ultimate Summer Carnival
Grenada Spicemas, here we come in 2022!  As we mentioned above, Ultimate Summer Carnival 2022 will be held on the spice island of the Caribbean, Grenada.  We're super excited about this new addition to our trip checklist; you should be excited too because Grenada was recently voted the World's first Culinary Capital!
Block these dates on your calendar: Aug 4-9, 2022 and don't forget to register for our 2022 Travel Experiences Q and A on July 22 so you can be the 1st to find out more about this epic Caribbean Carnival; click here.
Thanks as always for stopping by!
Til de next lime,
Esha and Tarik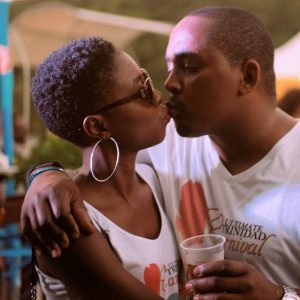 About Esha and Tarik:  Founders of Events by Ashé, a company that provides unique and life-changing Caribbean Experiences, Esha and Tarik are passionate about the Carnival lifestyle.  They even met during Trinidad Carnival back in 2006!  They are so passionate about Carnival that they created Ultimate Trinidad Carnival, Ultimate Summer Carnival and Ultimate Girls Getaways to share these experiences with hundreds of clients around the world.  Visit their website by clicking here or click the links below to learn more!