Our Travel List – the September Edition
Thanks for visiting Carnivalista Lifestyle – our blog about travel, food, getting your life together (grin) and the Caribbean Carnival culture.  Can you believe that fall is upon us?  And as we do at the beginning of every month, here's our travel list.  You're sure to find something to add to your bucket list trips; read on!
As a side note, this list is chronological.  Our virtual events then turn into our in-person trips, so keep scrolling to the end of the list for those.
Here's what's on our list:
Friday Facebook Live with Esha
Ultimate Girls Getaway 2022 Q and A
We turn our attention to beautiful Barbados with our Ultimate Girls Getaway trip in April 2022!  If you've been thinking about getting your girls together for some much needed R&R, then you need to join us at this virtual event.
Caribbean Cook Up Live!
Caribbean Cook Up is starting up again this fall.  Cook along with me (and try not to eat your fingers) as we make stewed saltfish with dumplings and ground provisions. This is a very down to earth dish that is served all over the Eastern Caribbean. Everyone has their own version of this dish, but I love to make it with tomatoes and onions, stewing them all together to make a rich sauce. This sauce goes beautifully with the boiled dumplings and ground provisions such as cassava, green fig and yam.
Carnivalista Marketing Method
Ultimate Trinidad Carnival 2022
The Tobago Love Experience
The Ultimate Girls Getaway
Ultimate Summer Carnival
Thanks for reading!
Til de next lime,
Esha and Tarik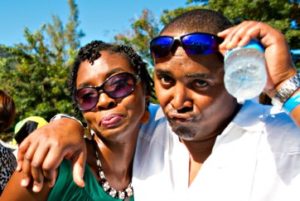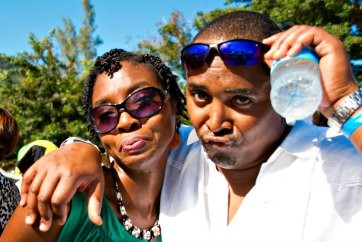 About Esha and Tarik:  Founders of Events by Ashé, a company that provides unique and life-changing Caribbean Experiences, Esha and Tarik are passionate about the Carnival lifestyle.  They even met during Trinidad Carnival back in 2006!  They are so passionate about Carnival that they created Ultimate Trinidad Carnival, Ultimate Summer Carnival and Ultimate Girls Getaways to share these experiences with hundreds of clients around the world.  Visit their website by clicking here!