New Tings Ah Gwan! | What's New At Events by Ash

é

Hey, hey, hey!  Come eeen!  It's your girl Esha here and welcome to our blog.  Carnivalista Lifestyle is a blog about travel, food, getting your life together and de Caribbean Carnival culture.  And in today's live, I made a really big announcement about what new tings we're going to have for you as we wind down 2021.  Watch this video to find out more!
Here's what I talked about in de video:
3 new tings coming your way in November!  While the exact launch date is pending, I can tell you it will be after my bday and before American Thanksgiving (between Nov 15-25).  What's to come?  Those new tings are customized and off the beaten path Caribbean:

Girls Getaways
Corporate retreats
Destination weddings

All of the details and sample packages will be found on our new Ultimate Girls Getaways website, which is coming in November!
As with our travel experiences, these will be coordinated, researched and planned for you.  All you'll need to do is pack and show up, prepared to have fun in de sun!
Thanks for watching and have a great and safe weekend!
Til de next lime,
Esha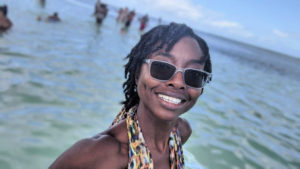 About Esha:  As an event planner and travel curator with over 20 years of experience (whose been to 5 out of the 7 continents), Esha's helped professional women who don't have the time, energy, or resources to plan their own vacations so they can travel and enjoy unique, life-changing Caribbean experiences.  You can visit her website for more information or click the links below to learn more!
You may also like: