The 1 Thing You Can Do To Change Your Love Life
Come eeeeen! It's yuh girl Esha here and welcome to Carnivalista Lifestyle, a blog all about travel, food, getting your life together and the Caribbean Carnival culture. Today's live was super special because I had a discussion with 1 of my fave people on de planet, Mrs. Sabriya Charles! Sabriya is my Ultimate Girls Getaway co-host and the Head Retreat Leader of Project Passport. We talked about 1 thing you can do the change your love life, healthy love relationships and of course, our upcoming retreat in November.
This video is just a *small* taste of the upcoming Ultimate Girls Getaway! Tek a watch below:
Here's what we chatted about in de video:
The 1 myth you can change today to improve your love life is "I'm no good at ________".
Fill in the blank with whatever limiting belief you tell yourself every single day. The myth for me, it was "I'm not good at communicating my feelings." Then I would continue the assault on myself by adding, "No wonder I can't have a loving relationship!"
Rejecting the myth is the first step towards self-care and will begin to attract the love relationship you want.
And as Sabriya and I said in the video, since we all need support…
Join us in November at Ultimate Girls Getaway: the Preparing for Love Edition!
Your support and journey towards your healthy love relationship starts with us in July during our 4 Pre-Retreat Sessions.
Not sure what your boundaries are? We'll talk you through it.
Bombarded by the "examples" of what a love relationship should look like and unsure if it's for you? It's about what love looks like to you; we'll work on that together.
Your love journey is unique, just like you! We meet you where you are. Sabriya and I created this retreat – for black women, by black women – so come along with us!
Pricing goes up on June 1st…visit our website to grab your spot today; click here.
Now over to you:
Did this video resonate with you? Leave me a comment below!
Remember, you deserve love, happiness and travel and as always…
Til de next lime,
Esha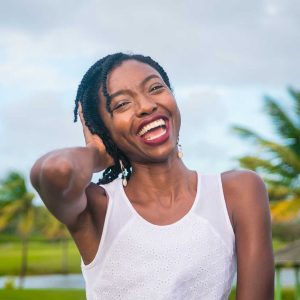 About Esha: As Travel Curator and Carnivalista in Chief of Events by Ashé, a company that provides unique and life-changing Caribbean Experiences, Esha is passionate about creating travel experiences for the busy, professional woman who doesn't have the time to plan her own vacations. Visit her website by clicking here or click the links below to learn more!
You may also like: