Our Meet Cute | When Esha Met Tarik
Hello to you!  It's yuh girl Esha here and welcome to Carnivalista Lifestyle, a blog all about travel, food, getting your life together and the Caribbean Carnival culture.  And if you're looking for a feel good meet cute, then you're in the right place!  The video below goes into our meet cute – my hubby Tarik and I – AND I also talk about the back story because you never really hear about that part, do you?
Tek a watch below:
Here's what I mentioned in de video:
I want you to have an amazing meet cute!  And if you already have a meet cute, I want to support you in the success of your current relationship.  That's why Ultimate Girls Getaway was created – for you.  
We're heading to the Turks and Caicos in November to experience this amazing retreat – created by black women, for black women.  There are a lot of "others" telling us about who we should be in order to find true love; we're adding our perspective and changing the narrative with this retreat.
Your support and journey towards your healthy love relationship starts with us in August during our 4 Pre-Retreat Sessions.
For more details and to join us before the June 24 price increase, click here.
Now over to you:
Have a meet cute to share?  Leave me a comment below.
Remember, you deserve love, happiness and travel and as always…
Til de next lime,
Esha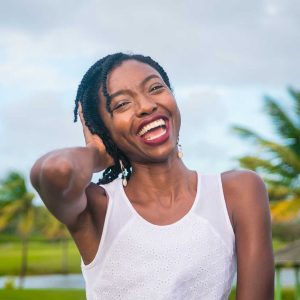 About Esha: As Travel Curator and Carnivalista in Chief of Events by Ashé, a company that provides unique and life-changing Caribbean Experiences, Esha is passionate about creating travel experiences for the busy, professional woman who doesn't have the time to plan her own vacations. Visit her website by clicking here or click the links below to learn more!
You may also like: