My latest costume obsessions ~ Barbados Festival Crop Over 2019
It's your girl Esha here – thanks for visiting our Carnivalista Lifestyle blog!  In this blog, I'm sharing my excitement of the upcoming Barbados festival known as Crop Over.  Barbados Carnival also known as Crop Over is around the corner and things are starting to get hot like fyah – it's band house launching season!
Band house launching season?
For those of you who are unfamiliar with what band house launching season is, allow me to explain:
All of the gorgeous costumes that you see in pictures and videos of Carnivals around the world are collections of costumes created by what is commonly known as a "band house" as they are known in Barbados.  There are several band houses that create and present costumes for each Carnival and collectively, these launches are known as band house launching season.  Got it?  Good.
Back to the blog
Barbados festival band house launching season is here!  And of course, I was on pins and needles to see what Aura – our band house of choice – had to offer for the 2019 Crop Over Festival.  I'm pleased to say that they didn't disappoint.  I had a really hard time choosing just 3 faves!  But alas, here's what I'm loving this year for Crop Over:
Barbados Festival pick #1: Gryphon Frontline w/bodywear only
Let me start by saying that I think this is the "golden" year for me!  My Trinidad Carnival costume was Lemonade – yellow and gold, my Jamaica Carnival costume was lime green with jewel tones and gold and now my Barbados Carnival costume will be back to yellow and gold AGAIN.  But, I just couldn't resist the hotness that OneIsland Barbados (@oneislandbarbados) cooked up for me this year for the Barbados festival!
I had a hard time choosing…
Between the Wholesuit Backline option and the Frontline, but since I did wholesuits for both Trinidad Carnival and Jamaica Carnival, I'm going back to basics – the two piece.  I must admit I was tossed up about getting a backpack, however I did say to my friends if they saw me purchasing another large backpack to stop me (and they did), so bodywear only it is (lol)!  Here's what it looks like: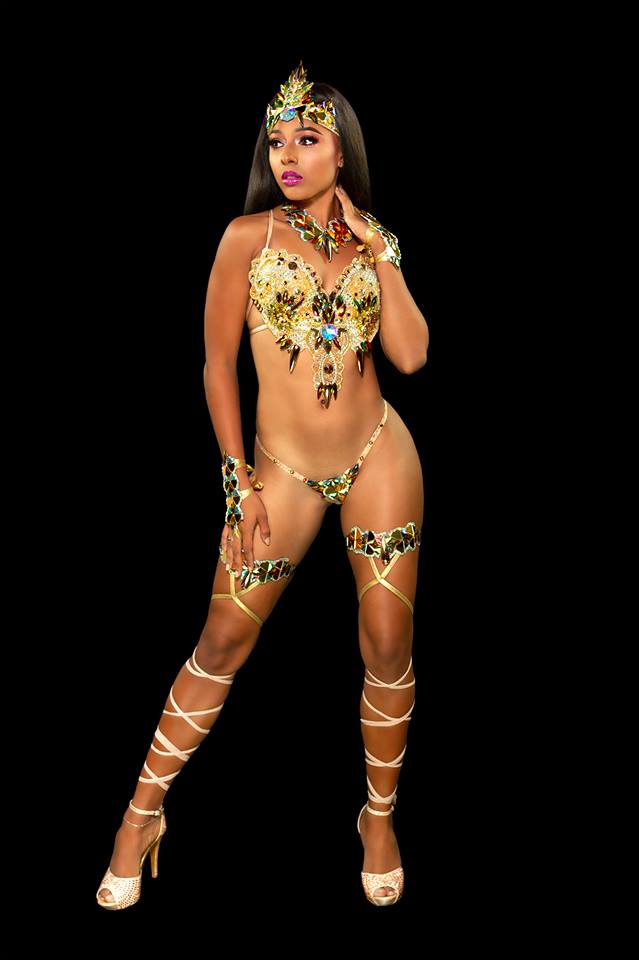 Barbados Festival pick #2: Phoenix Frontline Wholesuit with wings
In general, I think Aura did a great job with costume options this Barbados festival, especially their wholesuit options.  And my second choice shows exactly why!  This is a beautifully designed option by Lauren Austin (@laurenxaustin).  I love the mesh cut outs and the fringe.  And if you've been following me for a little while, you know I love anything with fringe…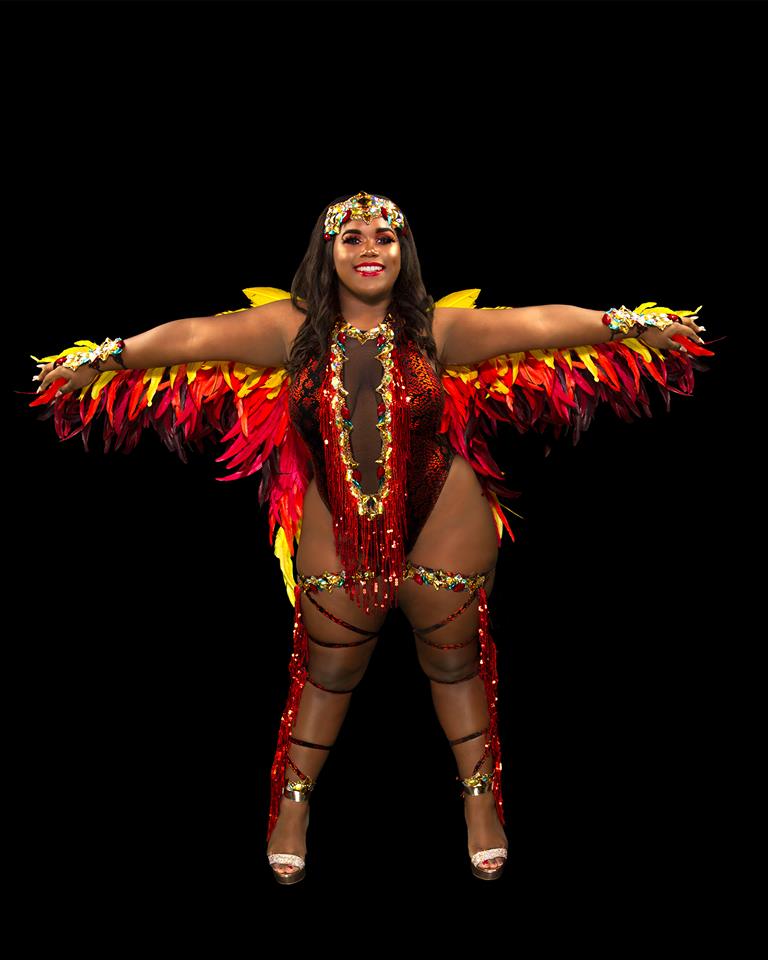 I also love the monokini option in this section.  Bring the drama with the plunging neckline!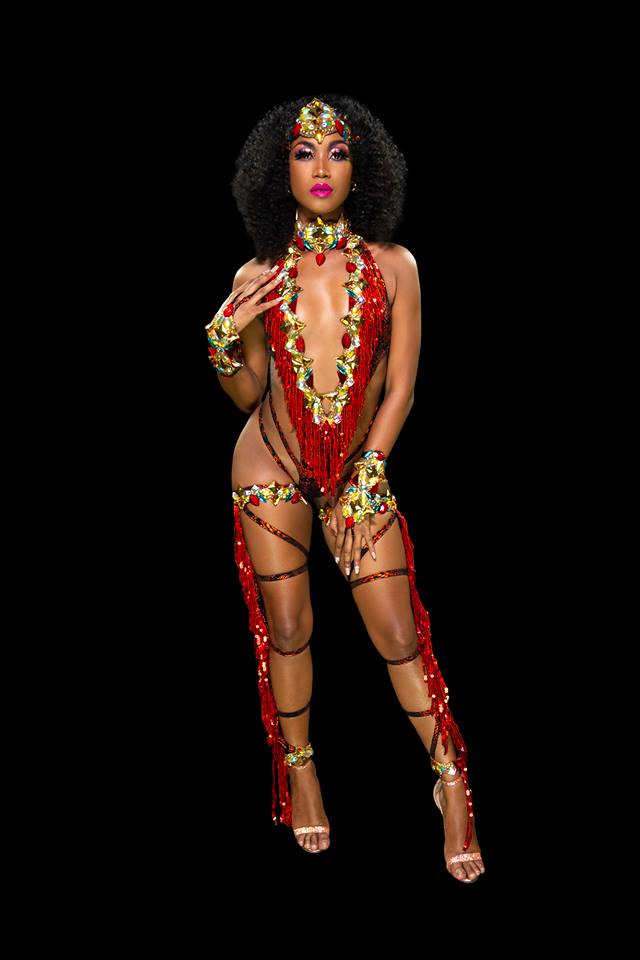 Barbados Festival pick #3: Drakaina Wholesuit with regular backpack
My third fave that I'm obsessed with is Caesar's Army's section.  As I mentioned earlier, I think Aura did a really great job with the wholesuit options.  This costume is gorgeous with the jewel tones and will look fabulous on de road during the Barbados festival.  I love that the fabric choice here is not just a plain solid like many wholesuits that you see in the Carnival world.  It's actually adding some sexy to the mix with a snakeskin print!  Yes, please!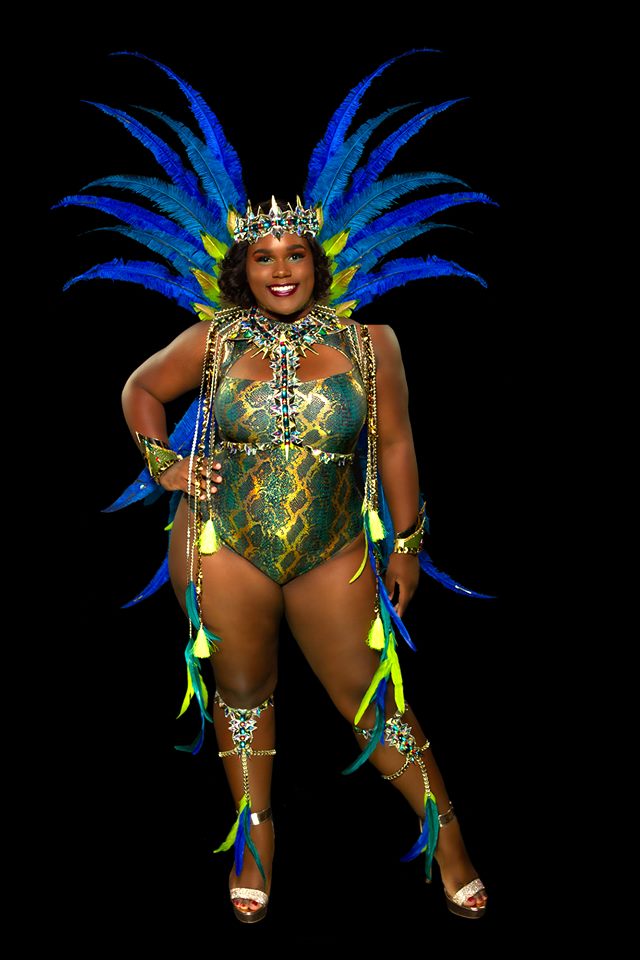 The Barbados festival known as Crop Over is one not to be missed.
Wanna join us?
We still have spots left in Ultimate Crop Over 2023, however move quickly since over 60% of our rooms are sold!
Up next:
Wondering what products are a must for me as a Carnivalista who travels around the world?  I'm letting you in on the secrets in my next blog.  Click here to check it out.
Thanks for reading!
Til de next lime,
Esha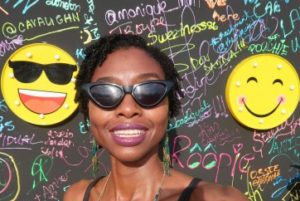 About Esha:  As a travel curator and event planner with over 20 years of experience (whose been to 5 out of the 7 continents), Esha's helped professional women who don't have the time, energy, or resources to plan their own vacations so they can travel and enjoy unique, life-changing Caribbean experiences.  Visit our website or click the links below to learn more!  You can also call us at (919) 697-8772.
You may also like: